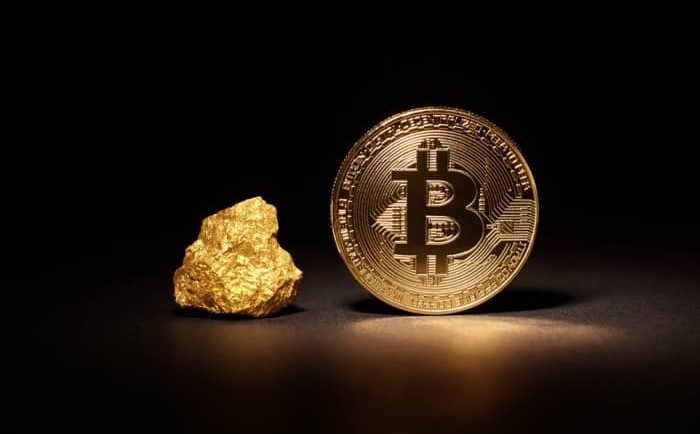 Ever since Bitcoin came around, the debate between the digital asset and gold has been ongoing, trying to determine which is the better store of value. Proponents of each asset have numerous reasons why they believe one is better than the other. The interesting thing is that both share some traits like scarcity, which has led to Bitcoin being referred to as digital gold.
In terms of price, Bitcoin seems to have the upper hand over gold, with its value ten times more than that of its physical counterpart. The digital asset currently trades above $18,000 after gaining 18% over the past week, while gold prices sit at around $1,800. Bitcoin is on pace to beat it's all-time high of $20,000 attained towards the end of 2017, and the latest bull run seems to have spiked the number of Google searches on how to trade Bitcoin. Unlike conventional cryptocurrency exchanges, PrimeXBT allows users to trade CFDs for BTC and profit from any positive or negative price changes. CFD products allow one to speculate on financial markets like crypto without having to own the underlying asset.
Billionaire Investor Who Loves Bitcoin
Recently Stanley Druckenmiller, a former hedge fund manager and billionaire investor revealed he owned a portion of his investment portfolio in BTC before explaining why it could be a better investment than gold.
Druckenmiller founded Duquesne Capital back in 1981 and ran it for almost three decades before shutting it down in August 2010. Within the period, he managed money for prominent individuals like George Soros, and together they made massive profits betting against the British pound in 1992.
Speaking to CNBC last week, the investor worth $4.4 billion, according to Forbes, said that even though he was "a bit of a dinosaur," he had opened up to the idea that BTC could be a better asset class than gold with lots of attraction as a store of value.
He added that since it was created around 12 years ago, Bitcoin has picked up more stabilization with each passing day. Interestingly, other than BTC, Druckenmiller claims to have a lot of gold in his portfolio, more than BTC.
JPMorgan Believe Bitcoin Will Thrive
In a note to investors recently, JPMorgan claimed Bitcoin competes better than gold as an alternative currency. BTC is up 157% since the beginning of the year, with its latest rally fueled by the PayPal announcement. The company will allow its users to buy, sell, and hold the digital asset in their accounts in a few weeks. PayPal noted that more than 26 million merchants using the platform would have the ability to accept crypto as a funding source.
JPMorgan believes BTC can compete against gold because of its attractiveness to millennials, who are set to become a more important participant in the market over the coming decades. Therefore, their preference for BTC over gold should set up the cryptocurrency for success. Still, BTC has a long way to go if it's to match the gold market, which is valued at around $9 trillion.
Currently, the Bitcoin market cap is around $330 billion. And if it's to gain tractions as an alternative currency to gold, JPMorgan sees its price doubling or even tripling in the near future, making the current price of $18,000 modest.
Besides being a store of value, crypto drives its value for its utility as a means of payment. According to JPMorgan, the "more economic agents accept cryptocurrencies as a means of payment in the future, the higher their utility and value."
BTC Is Better On Some Measures
Bitcoin is a clear winner compared to gold when it comes to portability. It's a digital asset that exists on computers as code; therefore can be quickly sent and received to any corner of the world as long as there is an internet connection. Banks do not control it, so it's easy and fast to send and receive payments in the asset across borders.
On the other hand, if you don't hold the gold yourself accessing it is a problem, and even if you have it, moving it around can be inconvenient. Additionally, there have been cases where the government has tried to ban privately owning gold like it was the case in the US for 41 years. Such censorship can be inconveniencing and isn't possible with an asset like Bitcoin that isn't controlled by anyone in particular.