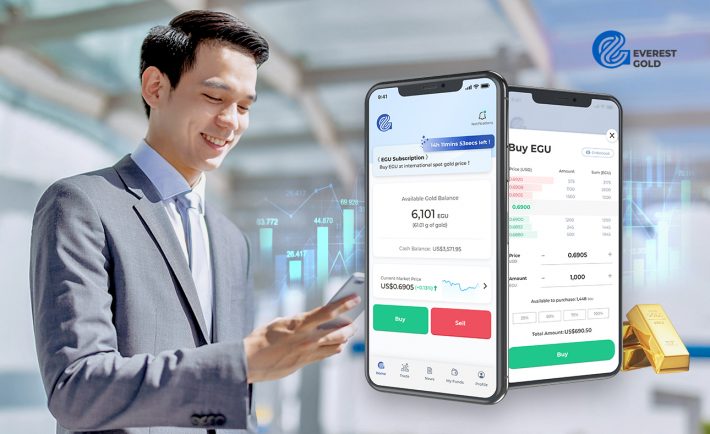 Image credits: Everest Gold
There's probably never a better time than now to invest in gold. Gold price has been on a steady growth path not just in the past 5 years. This year alone, price of gold has increased 25% from US$1,520 to US$1,900 beginning October (Source: Goldprice.org). This shows that the average man is capable of growing their wealth by investing in gold. How gold has performed recently underlies the importance of having gold in your investment portfolio.
Portfolio Diversification
Countless academics and investment gurus have reiterated the importance of portfolio diversification. Gold serves this purpose very well as it has a historical negative correlation to stocks and other financial instruments. As recent as the last economic crisis, equities fell across the board while gold performed strongly as investors flock to safe-haven assets. Gold as an investment is not closely correlated to other financial instruments and having gold in your investment portfolio reduces overall volatility and risk.
Hedge Against Inflation
While the price of gold may be volatile in the short term, it has always maintained its value over the long term. This underlies its utility as a good store of value. Gold price tends to rise when the cost of living increases. Therefore, gold serves as a very useful hedge against inflation and erosion of major currencies. This advantage of gold is so ingrained that it is very common for gold to be passed on and wealth preserved from one generation to the next.
Buy and Sell Gold With Just A Few Clicks on Everest Gold
Having outlined the importance of having gold in your investment portfolio, you can actually start buying and selling gold with just a few clicks on Everest Gold app—a digital gold trading platform in Asia that is backed by 100% real gold. It is a 'first-of-its-kind' trading platform that allows retail investors to safely buy and sell gold online. Here are some of the advantages of trading gold on the Everest Gold platform:
Hassle-free trading. Trade anytime, anywhere at your convenience.
Highly accessible. The minimum to trade at only 0.01 gram.
Highly affordable. Investors enjoy fairer prices than gold traded in banks without paying high premiums.
Zero transaction fee. No hidden costs.
With no transaction fees payable and a higher buy-in price, you can massively improve your investment returns simply by trading gold on the Everest Gold platform today.
Moreover, test your skills at Everest Gold's trading competitions and stand to win prizes worth a total of more than $37,000 CapitaVouchers! The next round of competition will be held on 23-29 October 2020. More information can be found here.
Everest Gold is available for download on Android, iOS and desktop.
For more information, visit www.everestgold.sg .
Everest Gold will be giving 300,000 reward points (worth S$40) for every new sign-up upon successful account verification. Reward points can be exchanged for gold during Gold Subscription Events. Enter referral code "EGGOLD" when you register for your Everest Gold account. Promotion valid till 31 October 2020.