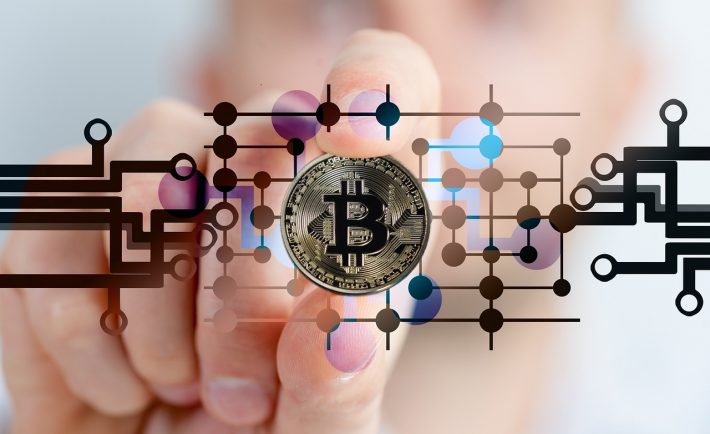 Image Credits: pixabay.com
In truth, cryptocurrencies have dominated the news during the last 18 months, thanks primarily to Bitcoin's historic price run last year. Altcoins such as Litecoin have also generated significant interest among investors, however, while driving high levels of engagement across social media.
Although the interest in cryptocurrency investment remains largely speculative in the mainstream, there's no doubt that the blockchain technology behind this marketplace is evolving at a rapid pace and continuing to disrupt a huge array of alternative industries.
In fact, blockchain is now emerging as the fastest-growing digital technology since the evolution of the Internet, with its distributed and immutable qualities promising to revolutionise the social and economic landscape.
In this post, we'll explore blockchain further while asking whether or not it's a viable investment option.
What is Blockchain Technology?
A blockchain represents a growing list of records and data, with each individual block linked by cryptography.
The brainchild of Bitcoin innovator Satoshi Nakamoto, blockchain is a decentralised technology that has become synonymous with cryptocurrency and the financial market as a whole. In fact, blockchain is based on the principle of distributing rather than copying digital information, creating far greater security and removing the need for a central authority to manage data sets.
This highlights one of the main benefits of blockchain, namely its ability to provide immutable data records that cannot be manipulated. This, along with the anonymity provided by the blockchain, has created a technology that is tailor made the financial market and entities such as forex.
Is Blockchain a Viable Investment Option in the Digital Age?
Despite being synonymous with cryptocurrency, developers have also created an array of alternative applications for blockchain.
It's certainly having an impact on the wider stock market, with NASDAQ having launched a ground-breaking LINQ platform based on this technology. This is a digital ledger that leverages blockchain to manage the entire process of issuing and managing private equity shares, creating a comprehensive and transparent set of records while optimising efficiencies.
NASDAQ continues to blaze a trail in this respect, however, with blockchain technology now used to underpin its own transactions and to support external marketplaces that are looking to integrate distributed ledgers into their business models.
This has involved a number of innovative and crucial collaborations, including a number of particularly interesting partnerships involving organisations such as Citigroup. Wealth management brands are also evolving to incorporate blockchain technology, in order to enhance the range of assets and the efficiency of service provided
Beyond this, blockchain is also having a huge impact on the modern supply chain, with distributed ledgers being used to introduce greater transparency into the logistics sector. Not only are these ledgers highly scalable, but they also improve the accuracy of recorded data and make it easier to monitor shipments in real-time.
The Last Word
As we can see, blockchain is an exceptionally diverse technology and one that has a growing number of potential applications available.
Not only this, but the blockchain market is also growing at a considerable pace and set to achieve a market value of $16 billion by the end of 2024.
With this in mind, it's little wonder that RSM recently suggested that blockchain technology is "too powerful to ignore", and this is certainly a worthwhile consideration for investors across the globe.
Ultimately, there's no doubt that this technology offers value from both a short and a long-term perspective, while investing early may well increase your returns over time.