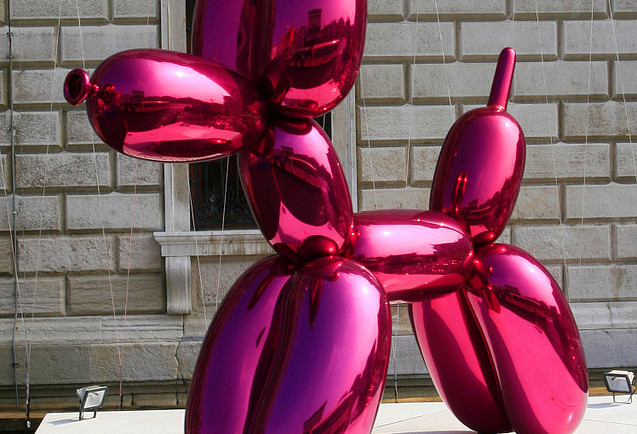 Image Credits: Ben Francis via Flickr
Do you want to learn a life skill without breaking the bank? Then, consider going down to your community centre (CC) and find out the courses they offer. Far more than saving money, you can transform these awesome skills you learned into viable freelance businesses or occupations.
1. MASSAGE
Having a spa addiction or aspiring to become a massage therapist can become costly loads to your budget. Solve your problems with the Massage Therapy courses offered by several CCs. Learn the art of traditional Thai massage that relieves one's stress levels by for only S$20-30 at Tampines North CC. This workshop will teach you how to engage sensorial experience and fuse it with health care. While, acupressure point massage is available at Bishan and Serangoon. Beyond getting paid for massage services, it can also serve as a sweet bonding activity for you and your partner.
2. HAIRCUTTING OR HAIRDRESSING
If you are tired of constantly paying for minor hair trims or are dreaming of becoming the next big thing in the hair scene then try the hair courses offered by CCs. CCs offer various techniques for hairdressing such as basic hair cutting, hair braiding, and hair perming. From April 14 to May 5, Punggol Park CC is offering hair-cutting basics for about S$65. This course is ideally for beginners or those who wish to update their knowledge on hair dressing. It not only offers the fundamental theories but also the practical lessons.
3. KNITTING
Every since the rise of "bohemian or gypsy chic" fashion, knitting is no longer an old woman's hobby. Knitting can be found in hair accessories, jewelry, clothing, and more.
Toa Payoh CC offers knitting courses for about S$100. In this course, you'll be taught the basics of knitting and use it to make your own clothing and jewelry. Using your creativity can help you create whatever your heart desires.
4. BALLOON SCULPTING
Have you ever noticed those people who are hired to make twisted balloons in order to entertain the children? They are everywhere from children's party to company events. Making almost everything from cartoon characters to colorful flowers, this talent of balloon sculpting can now be learned. Woodgrove, Ulu Pandan, Tampines North, and Yew Tee conduct single-session workshops amounting to S$10-25. Learn the basics then, teach yourself more techniques by watching free videos on the Internet. This will not only save you money once you decided to have kids but it can also be a fun part-time job.
Source: www.pa.gov.sg