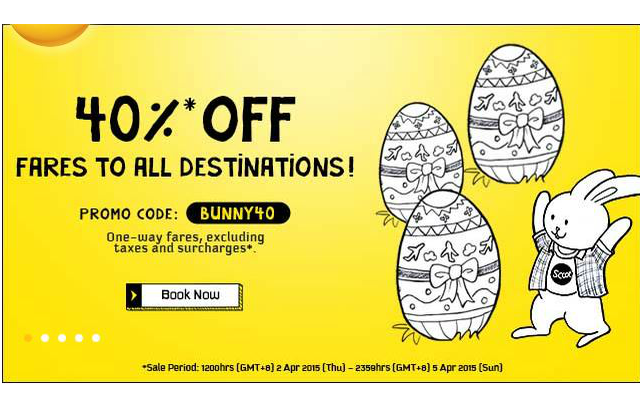 Scoot's Easter Promo is back with a limited time from 2 Apr – 5 Apr 2015, 2359hrs.
You have to crack the "egg" for the egg-citing discount code on their website. (Pfff.. to save you the hard work, try enter the promo code: BUNNY40)
Enter the code when you do you booking and you get a discount of 40% off your airfare.
Travel by 10 June 2015
Bangkok, Nanjing, Shenyang, Qingdao, Tianjin
Travel by 24 Oct 2015
Hong Kong, Seoul, Taipei, Tokyo
Travel by 25 Mar 2016
Perth, Gold Coast, Sydney
Simply go to Scoot's website (http://goo.gl/bQqgbK) and enter the code in the "Promo Code" area.
That's a saving of $60.40 if you are planning a trip to Hong Kong.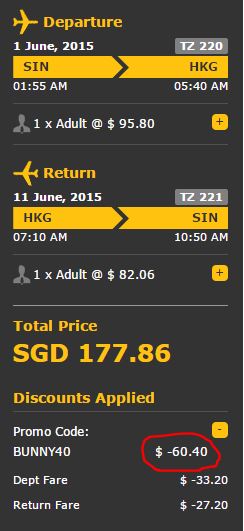 Hurry, before seats are sold out.
Need hotels? Search over thousands of travel sites with our hotels search engine and save heaps with our best price guaranteed* feature: http://hotels.moneydigest.sg
(* Find the same hotel on the same date with a lower price and get refunded the difference within 30 days.)