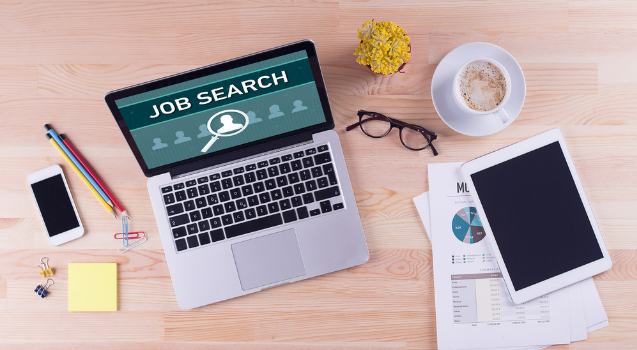 Image Credits: onlc.com
The Ministry of Manpower (MOM) said today (Oct 1) that companies in the professional services sector have offered about 9,000 opportunities since April this year. About 80 per cent of which are for professionals, managers, executives, and technicians (PMETs) roles.
If you haven't found yours, don't be disheartened. Take a look at some vacancies M1, Shopee, and Wildlife Reserves Singapore have for you this week.
#1: M1 – Senior/Executive, Customer Experience Management
M1 has a history that dates back to August 1994. They are one of the four major telecommunications company operating in Singapore. It is also the first operator in Singapore to offer 24-hour customer service in 1997.
The Customer Experience Management professional works closely with the big data team, solution vendors, and internal IT teams to develop survey and customer profile insights. This is to guide cross-functional teams towards customer experience improvement strategies, ensure the business is focused on the right goals to deliver delightful customer experience, and to react appropriately to market changes.
Job Qualifications
Candidate should possess a Degree or tertiary education

Major in Computer Science and LEAN application would be an added advantage

Analytical mind to be able to combine and draw correlations from different data sets

Commercial awareness with good influencing skills to get buy-in from stakeholders

Self-starter with a passion for driving and supporting change

Ability to work in a fast pace and multi-tasking environment

Proficient in Excel and Data Analysis applications

Strategic thinking, planning, as well as forward-looking
Key Responsibilities
Using survey tools and dashboards to formulate and provide an on-going view of Customer Experience related metrics across multiple touchpoints (assisted/non-assisted) and identify actionable segments to drive improvements. 

Design and formulate survey strategies to solicit useful feedbacks and identify categories of Failure Demands to be presented to the management on a regular basis.

Plan, scope, and execute studies from insights to provide an ongoing view of how the brand is performing on key measures (NPS, Customer Effect Score, FCR, etc.).

Identify customer pain points, as well as to support new delivery of survey questionnaires.

Work cross-functionally to embed insights with relevant stakeholders, facilitate ideation or action planning sessions, as well as track the progress and impact of initiatives.

The scope includes but not exhaustively, research and methodology, evaluating and managing external vendors, designing questionnaires, data crunching, preparing reports, identifying actions to be taken, and project managing cross-functional stakeholders to track progress and impact of actions.
How to apply?
Apply and view the job post in full here.
#2: Shopee – Business Development, Fashion Special Projects (Singapore)
Shopee is the leading e-commerce platform in Southeast Asia and Taiwan. Launched in 2015, it is a platform tailored for the region, providing customers with an easy, secure, and fast online shopping experience through strong payment and fulfilment support.
The company believes that online shopping should be accessible, easy, and enjoyable. This is the vision Shopee aspires to deliver on the platform every single day.
The team comprises over 8,000 employees from across the region and they are constantly on the lookout for potential young talents who have the passion and drive to become part of a fast-moving and dynamic group.
Job Qualifications
A Bachelor's Degree from a reputable local or overseas university

Strong problem-solving and analytical skills, able to break down problems, draw insights from data, and design practical solutions

Demonstrated ability to manage and follow through project executions

Detail-oriented, meticulous, independent and have a strong drive to get things done

Comfortable communicating with multiple stakeholders across departments and teams

Experience in eCommerce industry or content marketing will be a plus

Proficiency in Excel, knowledge in SQL will be a plus
Key Responsibilities
Develop KPIs, monitor performance, and drive continuous improvement of ongoing 

initiatives

Collaborate with cross-functional teams to ensure timely project execution

Execute initiatives to improve fashion users' experience such as to clean counterfeit items, to standardize the item description, to facilitate with users' return and refund etc.

Manage whole fashion item nominations to be featured on campaigns, build an SKU library in a logical and structured manner

Creative thinking on live-stream content, initiate ideas on how to help sellers attract customers, and monitor live stream performance

Conduct marketing research on fashion buyers and understand the fashion trend, to acquire new buyers to fashion as well as increase the conversion rate
How to apply?
Apply and view the job post in full here.
#3: Wildlife Reserves Singapore (WRS) – Producer/Show Host
Mandai Park Holdings (MPH) is driving the rejuvenation of Mandai Precinct into an integrated nature and wildlife destination, through its development arm, Mandai Park Development (MPD). As champions for Wildlife, the brand leads actions to protect, inspire a love for wildlife, and spark a sense of wonder in everyone, regardless of roles.
Come 2024, they will add a new Bird Park, a Rainforest Park, nature-themed indoor attraction and Eco-resort as part of the Mandai rejuvenation plan. If you are self-driven, looking for growth, and new challenges, WRS wants you to be part of their team.
The incumbent will research, plan, produce, and host world-class and innovative experiences, shows and programming with minimal supervision across a range of formats to deliver unique and cut-through content for the My Animal Buddy programme that targets families with kids. The end goal is to transform their engagement with families globally in and beyond the wildlife parks, to fulfil their Planet, People, and Performance goals.
Job Qualifications
Degree in Mass Communications, Theatre, or equivalent

Ability to speak fluently in more than one language

Minimum 3 years of experience in the media industry with experience in original content conceptualisation and scriptwriting, especially for the kids' segment

Comfortable in front of the camera with excellent hosting and acting experience

Excellent interpersonal, presentation, and written communication skills

Experience in creating and hosting your own channel on various social platforms

Knowledge in editing experience and graphic design skills are an asset

Self-motivated, team player, and a positive attitude

Thrives in a fast-paced environment, loves pushing the boundaries with a love for speed and agility

Love wildlife and the earth, with a desire to champion conservation and sustainability
Key Responsibilities
The Producer
A creative contributor who will ideate, conceptualise, and coordinate all aspects of in the park virtual shows and programmes.

Scripting, directing, and editing shows and programmes in alignment with programme vision and goals. To help children acquire essential life skills while deepening connection and care for animals.

Leverage deep understanding of consumer preferences and trends, coupled with a strong understanding of the edutainment and media landscape.

Conceptualise captivating experiences, create and test unique programming concepts, and scale promising concepts both in park and out-of-park to achieve desired business goals of growth in subscription, engagement, retention, and customer lifetime value.
The Show Host
Responsible for hosting shows and programmes, interacting with guests and audience in real-time. 

Co-create the design of a distinctive persona/personality as the face of the My Animal programme.

Deliver memorable and outstanding experiences that will captivate audiences worldwide.

Keep the programme running on schedule, with the agility and wits to respond positively and quickly to unexpected issues, and the ability to improvise as needed on the go.

Create well-loved experiences and shows with strong appeal to drive repeat viewership and participation.
How to apply?
Apply and view the job post in full here.