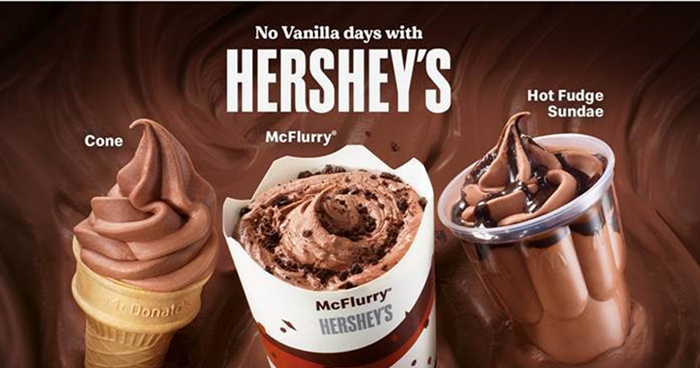 Attention, chocolate lovers!
Brace yourselves for a mouthwatering announcement that will surely make your taste buds tingle with anticipation.
Get ready to welcome back the iconic Hershey's Cone at McDonald's! Yes, you read that right! Starting from June 19, this delectable treat will once again grace the Dessert Kiosks of your favorite fast-food chain. It's time to rejoice and satisfy your sweet cravings in the most delightful way possible.
You will see signage outside McDonald's Dessert Kiosk that giving you a heads up that Hershey's soft serve is now available.
Time to enjoy the guilty pleasure.