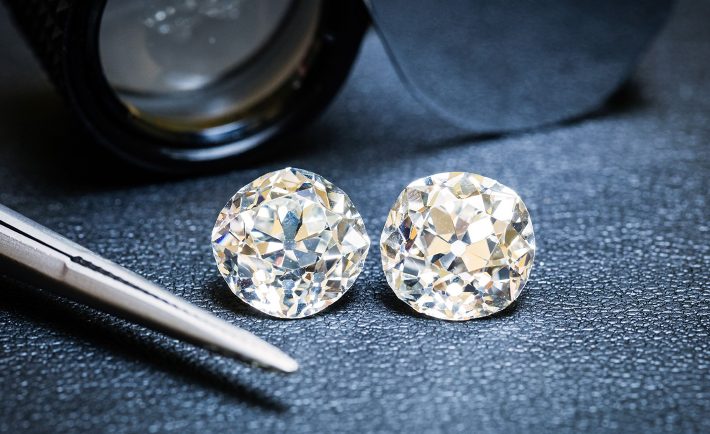 Image Credits: katerinaperez.com
What are the gemstones that come to mind when we mention "investment-worthy"?
Maybe some of you might be thinking of rubies, emeralds, and diamonds. While the three are definitely high in value, they are not the only stones deserving of all your attention.
According to Danilo Giannoni, a Singapore-based Italian jeweller, there are other sparkly rocks likely to grow in value. So, stay on this page if you want to work out your next investment move.
#1: Royal blue sapphire
Since a saturated royal blue sapphire is internationally recognised and highly sought after, an investment in that would be considered "safe". Expect to spend in the range of US$50,000 per carat if you're looking to purchase a decent-grade blue sapphire.
However, it's also worth noting that other colours are quickly gaining popularity. You will want to spend some time researching the saturation and tones to find the right sapphire for investment.
#2: Scarcely precious tanzanite
When something is in short supply compared to the demand for it, its value shoots up. This is a simple concept most of us understand, especially since the early days of the pandemic has led to high prices of face masks being sold.
Similarly, since tanzanite can only be sourced from a small area in Tanzania, supplies are limited. The prices are currently reasonable at US$1,000 to US$5,000 per carat, way lower than sapphires. But still, it's forecasted to rise sharply in price should interests peak.
#3: Mid-range toned Paraiba tourmaline
Speaking of rarity, the Paraiba tourmaline wins the comparison against tanzanite. They can only be extracted from three mines situated in the remote areas of northeastern Brazil.
Thus, you can expect its high price tag of up to US$100,000 per carat, though its exact figure greatly depends on tones and colours. While clarity is essential, it's not the top deciding factor for the best returns.
#4: Beautifully reactive alexandrite
When we say reactive, we mean that this precious mineral reacts to various light sources to emit its colour-changing characteristic. Thanks to its chemical composition, a person who owns this gem can observe its colour change from blue-green to red-purple from day to night.
It's not just stunningly beautiful to observe, but it also performs well in the markets. Over the last few years, alexandrite has seen double-digit annual returns by collectors worldwide. An extraordinary carat with top-tier quality can cost up to US$100,000.
#5: Bright pink-red spinels
As we come to a close, we have bright pink-red spinels to end us off this list. Spinels may not have been popular a few years back, but now, it's a whole different story. With more buyers attracted to candy-coloured designer jewellery collections in recent years, spinel has climbed up the ranks to be considered investment-worthy.
Interestingly, it's not the pure colourless spinel that is desired but the red, hot pink, and flame orange ones that are now in the spotlight. To be exact, neon pink-red spinels from Tanzania are the ones with tremendous investment potential, with prices up to US$50,000 per carat.
Now that you have an idea of what's trending, do your due research and start collecting!