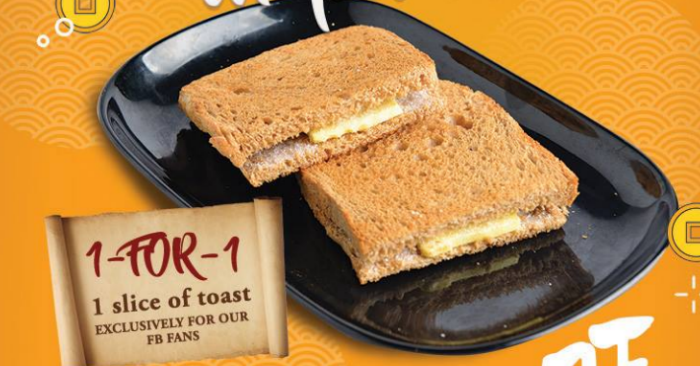 Something new for the new year!
Calling out to Wang's Cafe FB Friends, Its WANG-WEDNESDAY tomorrow!
Good things come in pair, simply like Wang Cafe's Facebook page to enjoy the 1-for-1 Toast deal!
Make your way to the nearest Wang Cafe today!
#Kopiaddicts #wangcafesg #LifewithWangcafe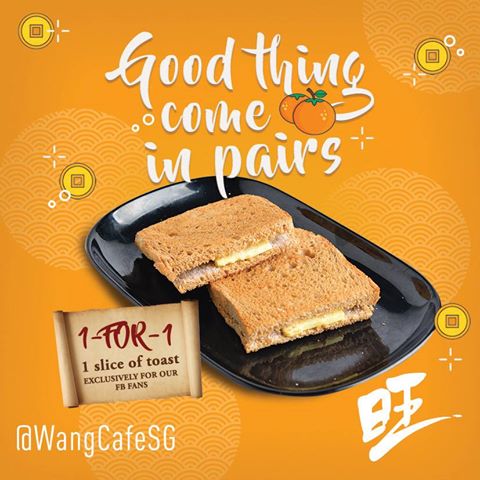 Find the nearest store here.
Share this news with your friends and loved ones now!