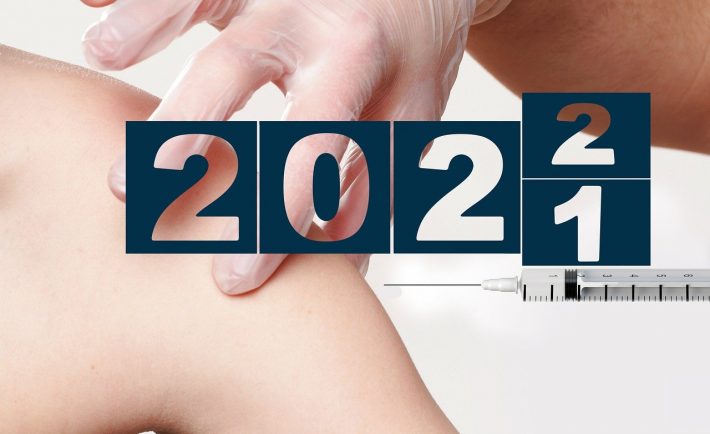 Image Credits: pixabay.com
Singapore's Vaccination-Differentiated Safe Management Measures (VDS) will extend to more events and venues from 1 Feb 2022. The VDS includes all indoor sports facilities and Institutes of Higher Learning (IHLs).
Unvaccinated guests will no longer be allowed to visit serviced apartments, hotels, and hostels for leisure purposes. Thus, only fully vaccinated individuals or people who have a 180-day exemption due to being previously infected with COVID-19 will be permitted to enter these spaces.
Last 14 Dec 2021, the Multi-Ministry Taskforce said that the VDS expansion will be placed to "better protect the vulnerable and at-risk groups in our population, while allowing specific concessions for fully vaccinated individuals to return safely to the workplace".
VDS MUST PERTAIN TO ALL EVENTS
From February 1, all events must implement the VDS measures – regardless of the event size. This shall include media conferences, work-related events, and funerary memorial events.
The Multi-Ministry Taskforce decided that this change is necessary because "even smaller-sized events can spark transmission that can then spread to wider groups of people, especially in view of the Omicron variant."
FURTHER DETAILS
The VDS measures will be required at work-related events, media conferences, and funerary memorial events starting 1 Feb 2022. Funerals, wakes, or funeral processions that were held prior to cremation or burial do not fall under the VDS requirements. However, no more than thirty individuals at any time may participate in these activities.
There are other exemptions. Students in IHLs who are completing their full-time NITEC/Higher NITEC, degree, or diploma programs will be exempted from the VDS requirements when entering their respective academic institutions.
WORK ADJUSTMENTS FROM JAN 15
Last 26 Dec 2021, the Ministry of Health announced that unvaccinated workers will no longer be permitted to return to the workplace despite having negative pre-event testing (PET) result. This statement was released to the press:
"Following the review and discussion with tripartite partners, we have decided to remove the PET concession for unvaccinated persons to return to the workplace from 15 Jan, 2022."
Partially vaccinated workers who received one dose of vaccine will be granted a grace period until January 31 to complete their vaccination and to enter their workplaces.
These measures apply to foreign workers too. Foreigners who wish to work here on a long-term basis or want to renew their existing employment visas will have to be inoculated against COVID-19. According to the MOH, exemptions will be granted for children below 12 and for the people who are medically ineligible for the shots.
PRECAUTIONS FOR THE OMICRON
"WE HAVE TO LEARN TO LIVE WITH OMICRON AS WE HAVE WITH DELTA," said Co-chair Health Minister Ong Ye Kung.
These precautionary measures were considered in view of a boost in COVID-19 infections by the Omicron variant. MOH stated that "international evidence indicates that the Omicron variant is likely to be more transmissible but less severe than the Delta variant."
"We have done whatever we can to prepare ourselves for it; especially in administering boosters to our population and starting vaccinations for our children. We seek the cooperation and understanding of everyone, as we weather through an Omicron wave in the next one to two months," added by the MOH.