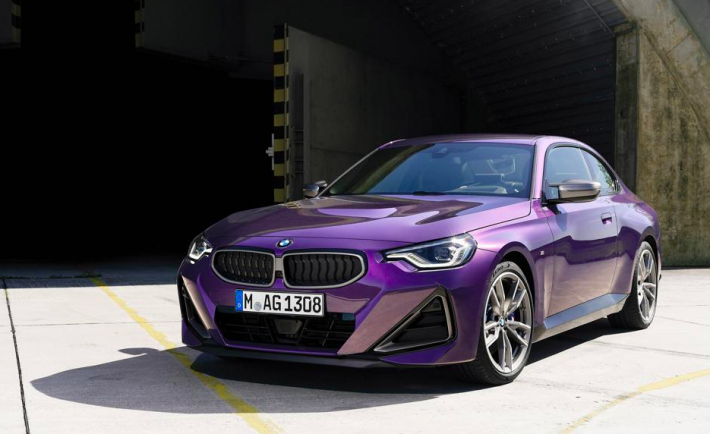 Image Credits: forbes.com
Is it worth it to keep your existing car? Well, it's dependent on a variety of criteria, including the state of your vehicle and your financial situation. Consider the cost, the risk, and the accessibility.
For example, it's certainly a sign to upgrade if your mechanic spends more time with your car than you do, and your cumulative maintenance expenditures are approaching that of a new car. Alternatively, if your car is structurally unstable due to corrosion or collision damage, it's time to bid goodbye.
These are some of the new cars coming to you in Q1 2022 we think you might be interested in.
Kia Sonet
The Sonet sits between the Stonic and the Seltos in Kia's local SUV range, but it also marks the first time that Kia's new Connect Lite connectivity service is available in Singapore. It is a mobile-connected service that may be accessed via an app. Owners may remotely start and stop the engine, lock and unlock the vehicle, and pre-set their preferred temperatures. It also shows the car's diagnostic information, such as miles, tire wear, fuel level, battery health, and notifies the driver of any upcoming potential problems.
---
Citroen C4
Citroen has updated its C4 family hatchback for 2022, adding a few aesthetic adjustments and increasing the range of the e-C4 electric model. You can expect Citroen's new progressive hydraulic suspension system to be installed too. The car's springs and shock absorbers operate in tandem with hydraulic pressure and rebound brakes to progressively limit body motion over bumps, increasing ride comfort.
---
Honda HR-V
This year's Honda HR-V will resonate with pragmatists with its modest design, practical interior, and intelligent storage loading capabilities, unlike many subcompact SUVs that rely on unusual aesthetics to entice buyers. The HR-V is also now Honda's smallest vehicle, but its innovative Magic Seat on the back row folds flat to offer a vast cargo compartment that larger crossovers may struggle to fit.
---
Nissan Qashqai
The new Nissan Qashqai has shifted onto the Renault-Nissan Alliance CMF-C platform, which makes it larger and more powerful. There will be greater internal space for those in the front, as well as additional headspace and legroom for those in the passenger seats. There are also 50 liters of extra room in the boot so say hello to more storage space this year!
---
Hyundai i30 N
The new i30 N has been improved with additional performance, newer design elements, and the latest modern technology to provide optimum driving enjoyment. It literally is a racing vehicle for every day, balancing superb speed and racetrack-ready driving characteristics with comfort for daily commute. For greater control and smoother shifts, the new N DCT eight-speed wet dual-clutch transmission with paddle shifters will be available.
---
Ferrari 296 GTB
The Ferrari 296 GTB is a high-performance sports vehicle that ushers in a new era for the Italian carmaker centered on a V-6 engine and hybrid technology. Both traits are uncommon in Ferrari's lengthy history of road vehicles, yet they have both been used in racing endeavors. A mid-mounted turbocharged V-6, an electric motor positioned between the engine, and the eight-speed dual-clutch automatic gearbox provide a cumulative 819 horsepower. All of that energy is directed only to the back wheels, which along with the 296 GTB's small size and lightweight, will provide for a really enjoyable ride.
---
Audi SQ7 & SQ8
The Audi SQ7 is an SUV that tries to be everything you like. It not only has seven passenger seats, but it also features a 500-horsepower V-8 engine that delivers amazing performance, and it is lavish enough to warrant its exorbitant cost. In comparison to the Q7, the SQ7 has a more menacing appearance to match its increased power, and it also boasts improved handling.
On the other hand, the Audi SQ8 boasts 500 horsepower and shares its chassis and powertrain with the Lamborghini Urus. Dressed up like a performance SUV, the SQ8's disposition is closer to the standard Q8's than the mechanically comparable RS Q8 variant. This compromise position will appeal to certain drivers because it provides athletic aesthetics and amazingly smooth performance without sacrificing functionality.
---
BMW i4
The BMW i4, the world's first all-electric Gran Coupé, offers superb performance, a high degree of comfort, and the right features to make it your everyday vehicle. This edition is fitted with BMW eDrive technology, which delivers dynamic performance values of up to 400 kW/544 hp (BMW i4 M50). It is the right partner for any journey, with a range of up to 591 km (BMW i4 eDrive40) and 5 comfortable, spacious seats.
BMW 2 Series Coupe
The BMW 2 Series Coupé boasts much-improved steering capabilities and exceptionally nimble handling thanks to a track that is 31 mm wider than its predecessor and a rear-wheel-drive design that is unparalleled in its category. The selection of powerful motors provides economical and exciting driving adventures to spice up your 2022.
BMW 2 Series Active Tourer
Lastly, we have the BMW 2 Series Active Tourer that will make you utterly convinced of its efficiency. The 7-speed dual-clutch gearbox creates a seamless and precise performance. Drive with adaptability and efficacy in a vehicle designed for folks who are active and on the go, whether you're running to meet a client or rushing back home to be with your family after work.