It's a 1-for-1 galore this week with FairPrice. From now till 5 December, enjoy SHIOK SAVINGS of 50% or more at selected FairPrice supermarkets!
For all you merlot lovers, Siete Soles is having a 1-for-1 promotion on their 750ml bottles, now going at only $23.95 per bottle! Deep red in colour, smell the aroma of blackberries and blueberries with a note of black pepper before taking a smooth sip. It pairs well with red meats, and is also perfect for a chill night at home with your loved ones!
Looking for something that is sweet, sour and tangy to cleanse the palate after dinner? Get your daily dose of vitamins with fresh, juicy China White Pomelos! Now going for 1-for-1 at only $3.55 each, it's such a steal!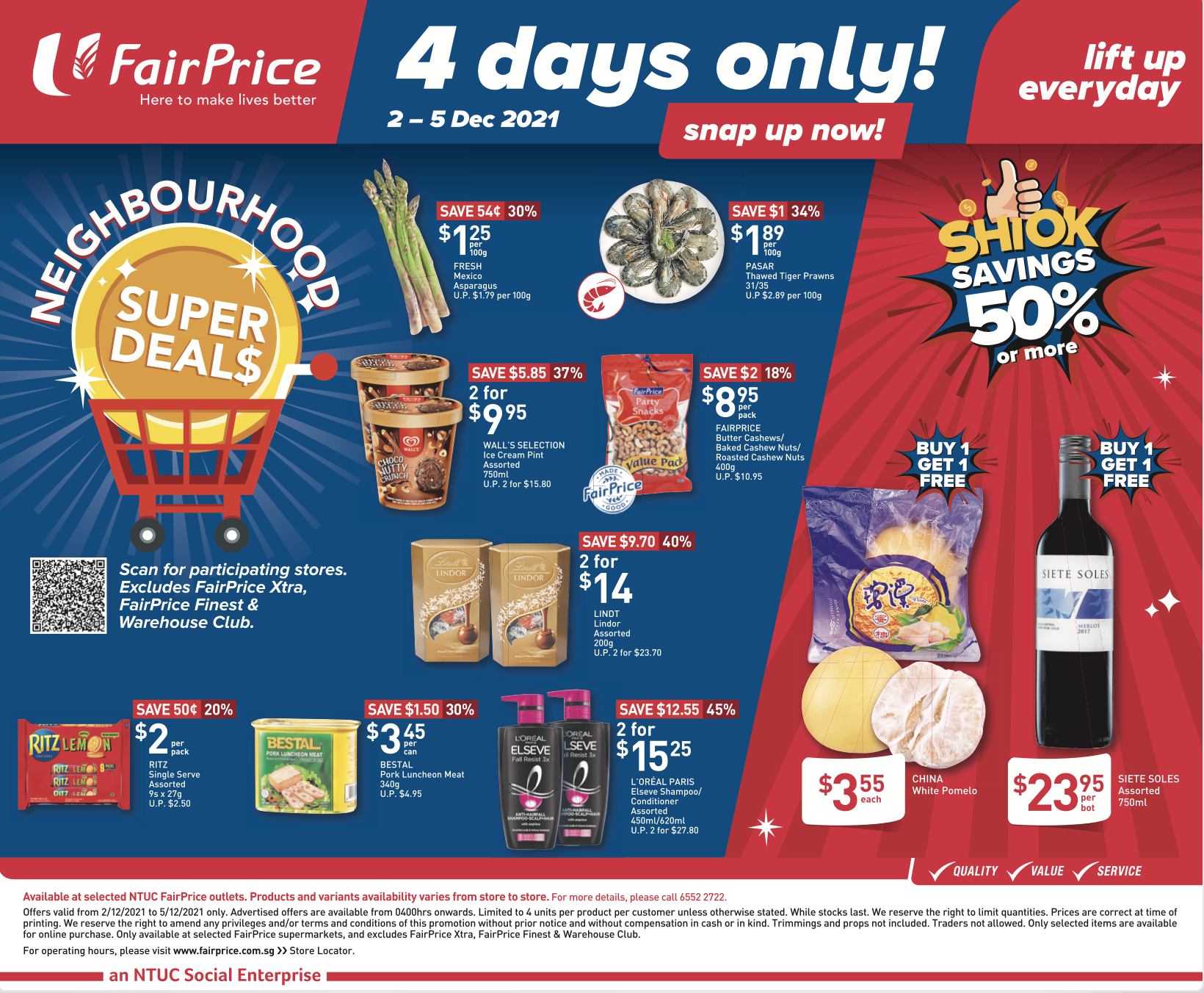 The treats don't stop. After curling up with a glass of red, pop a piece of Lindt Lindor Assorted Chocolates, now going at 2 for $14 (40% Off)! Want an icy treat instead? Reach for the Wall's Selection Ice Cream Pint. With 2 for $9.95 (37% Off), you don't need to share and can have the tub for yourself.
Other highlights for the week include Thawed Tiger Prawns ($1.89 per 100g, 34% off), Bestal Pork Luncheon Meat ($3.45, 30% off), Ritz ($2, 20% off) and many many more.
There's no better time than now to get great products at a low cost. What are you waiting for? Hurry down to your nearest FairPrice outlet today and buy buy buy!