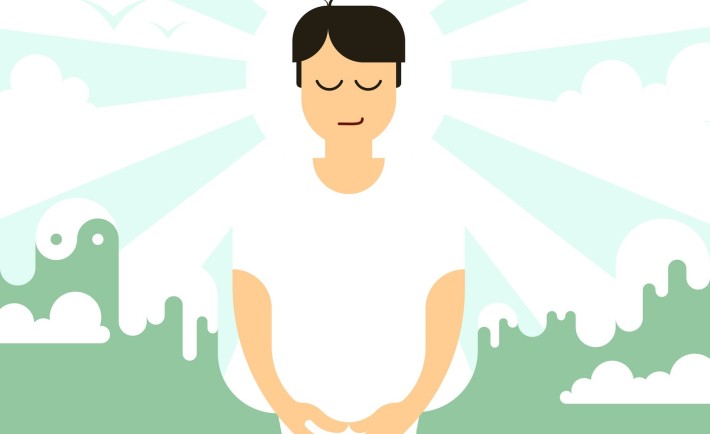 Image Credits: Victor Tongdee via Flickr
After months of wrestling with tight deadlines, multiple assignments, and crucial projects…you deserve a peaceful rest. A weekend retreat will help! There are different kinds of retreat. While some are spiritually rooted (e.g., in Hindu, Buddhist, Christian and Sufi communities), others are for recreational purposes.
A recreational and wellness retreat is a short getaway with a goal to improve your overall health. Activities such as Yoga, meditation, workshops, and organic dining are usually included in the mix. Its average price ranges from S$700-3,000.
Luckily for you, you can take your mind and body to a rejuvenating retreat without flying off the shores of Bali or spending more than S$15. All you have to do is to create your own retreat within the walls of your own home.
1. SET THE POSITIVE MOOD
Kick off your weekend of relaxation by setting up a positive mood. Aromatherapy has been proven to enhance one's physical and psychological well being. Scented candles ranging from S$2.90-4.90 are available at IKEA.
2. PRACTICE YOGA TWICE A DAY
Eliminate your daily stress by practicing Yoga in the morning and before you end the day. Practicing at home along with a video or audio guide is definitely more cost-effective than attending classes. Websites such as doyogawithme.com and kinoyoga.com have abundant collection of Free Yoga videos and health information that you may use.
If you are in need of yoga props, here are some tips as shared by Abby Lentz (Founder of HeavyWeight Yoga classes):
a. Yoga Blocks
Make a handcrafted Yoga Block with bulky, unused, or old books, yellow pages, phone books, and dictionaries. Just slip a pace of hard cardboard halfway between the pages of the book to make it sturdy and tightly tape the entire areas close.
b. Yoga Straps
Make your own Yoga strap by knotting two neckties together. You may also use a second-hand bathrobe sash from the thrift shop as branded Yoga straps are merely made with cotton straps and buckles.
3. TAKE A BREATH OF FRESH AIR
Include at least 30 minutes of cardio exercises such as jogging, brisk walking, and cycling outdoors. These no-cost exercises done in the nearest park will help lower your blood pressure and improve your outlook in life.
4. LOCK DOWN ALL DEVICES
In the spirit of a true retreat, turn off all your devices for the whole weekend but, inform your boss prior to it. Avoid the laptops, tablets, and hand phones to decrease your worries and improve your sleep.
5. MEDITATE FOR 10 MINUTES
Through meditation and mindfulness, you will be focusing yourself to your present state. This improves your quality of life. In fact, a study showed that there was a reduction of grey matter's amount in the brain after 8 weeks of meditation. This later resulted to less stress and anxiety.
6. EAT HEALTHY FOOD
To detox your body even more, it is a must to eat healthy food for the entire weekend. Shy away from alcohol, tobacco, caffeine and too much sugar. Make an affordable yet healthy smoothie by following these steps by Jasmith1:
a. Pour 300 ml of Apple juice into the measuring jug.
b. Peel a Banana and break it into pieces. Add this to the jug.
c. Grab a handful of frozen Berries and add this to the jug.
d. Liquidate everything using a hand blender until it is fully blended.
e. Presto! You can now enjoy your smoothie. 🙂