For many Filipinos, finding their own home has always topped their priorities in life. Many seek for safe havens where they can live comfortably without breaking the bank. These days, however, a comfortable life costs too much that not every hardworking Filipino can afford. This is why Camella has built quality and secure communities all over the country to provide a decent life for hardworking individuals and their families.
The deep sense of a Filipino neighborhood culture sums up the down-to-earth nature of Camella communities. Borne out of its vision of building every Filipino's dream wherever they choose to live, Camella has constructed over 500,000 homes in key cities and provinces nationwide for 45 years. This vision has resulted in ideal homes finely built and designed, self-contained and secure properties, and a network of systems, facilities and organizations that make for a stronger foundation of every home.
Camella offers a wide range of payment options that allow homebuyers to purchase their dream homes. Customized financing schemes also help them realize their first home investment in a safe and beautiful community.
Camella provides convenient locations where families can have access to schools, medical centers, places of worship, marketplaces, shopping malls, transportation hubs, and places of work. There are Camella communities with schools, churches and commercial centers right within the property —allowing them to be nearly self-contained.
Camella features amenities for families to spend quality time together : swimming pools, basketball courts, playgrounds, landscaped parks, and tree-lined avenues that often revolve around a Clubhouse. To make it a safer place to live in, the communities are well-secured with guarded gates, roving guards and perimeter walls.
Landscaped communities
            Camella boasts of green surroundings by collaborating with a team of horticulturists — to create living communities that grow into habitats ideal for families. The group designs the landscaping and open spaces that allow residents to come home to an oasis of lush greenery.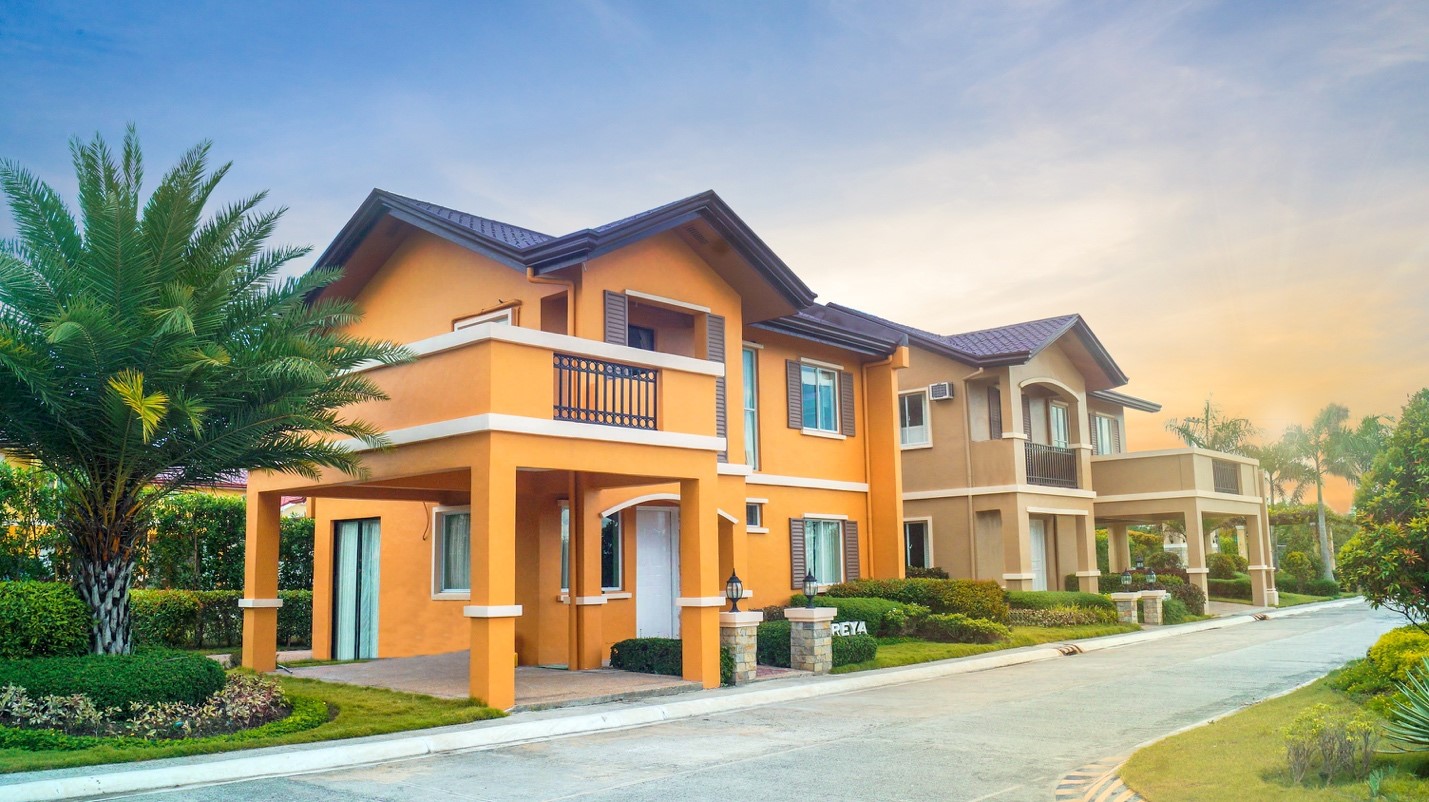 Good business practice
            Camella has tied up with top companies that help guarantee its communities are well taken care of. To ensure the group's competence in project management and safety-conscience building practices, Camella works hand-in-hand with MGS Corporation, which provides construction expertise to customers throughout the country.
Camella likewise works with Global Land Property Management, Inc., a group with extensive experience in managing subdivisions and condominiums. They ensure that  necessary preventive and corrective maintenance programs are implemented.
Quality systems and processes
            Camella has instituted a number of systems designed to streamline operations and communications within the company and for its residents. Camella uses the German-devised software SAP (Systems, Applications and Products), which serves as an end-to-end application system addressing the ERP (Enterprise Resource Planning) system requirements of key departments including Sales, Administrative, Production, Customer Care, Technical Services, Purchasing, Accounting, and Finance.
Know more about Camella. Visit www.camella.com.ph and follow "@CamellaOfficial" on Facebook, Instagram, Twitter and Linkedin.