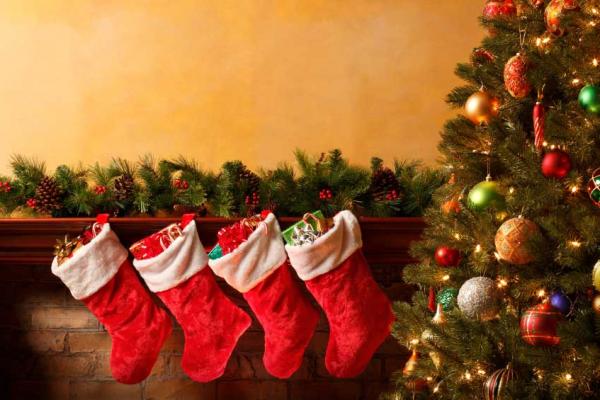 Credits: http://www.timeanddate.com
With Christmas coming up in just a few days, many of us are running around buying presents, preparing decorations and stocking up on the many ingredients we need to make delicious Christmas dishes. Wonder how you could let your wallet ache a little less? Do something different to celebrate Christmas this year! Here are some tips to help you ease up on your Christmas spending, and perhaps spending Christmas in a more meaningful way.
Organise Christmas gift exchanges
When trying to pick out presents for your friends and family, sometimes we feel pressured to spend more. After all, if we choose something that's too cheap, we might come off as stingy, or not valuing the person enough. All these social expectations can certainly take a toll on your budget, especially if you're buying presents for multiple people. With a gift exchange, you can set a maximum amount, say $15, which a person can spend on a gift. Because you would only be buying for one person, the total amount you spend would definitely be lot lesser as well! You can also spend more time picking out a more thoughtful present for the person in question.
Give back to the community
Christmas is all about giving and doing good, so why not put that into practice. Bring your family and friends to help out at an old folk's home or charity for their Christmas celebration. Besides saving money on your own Christmas celebration, you also get to bring joy to the lives of the need and underprivileged. Who says you can't do good and save money at the same time? Everyone's a winner with this Christmas tip.
Give homemade gifts
If you're the crafty sort, why not give your friends and family homemade gifts this Christmas? In addition to saving money, you also get to give your presents a real personal touch. The person who receives your present would also know that you took the time to make a present specially for him or her. If you're not too familiar with arts and crafts, there are plenty of guides and tutorials online to help you make the perfect Christmas present for your loved one. While you're at it, why not learn how to make a Christmas gift together?
Go for a class together
Instead of having a Christmas party (which would most definitely suck up a lot of your money), why not invite your friends and family to go for a class together? Try out a baking class or a scrapbooking class, so you can not only learn a skill, you also get to make a Christmas present for the person learning along with you! While this alternative might only be slightly cheaper than a Christmas party or gift exchange, it gives you double the value, thanks to the bonding time and the end product you make! You can also use the knowledge gained for the class to have additional baking or crafts sessions together on your own time, so it's worthwhile investment.
Have a day out to look at the Christmas lights
With Christmas decorations getting more and more extravagant each year, it would be a waste to not go out and take a look. This Christmas tip is especially useful if you have young children, or are thinking of Christmas date ideas with your loved one! Other than Orchard Road, you can also head down to Gardens By The Bay, to see their beautiful Christmas lights installation. This is definitely something not to be missed. Plus, it's free!