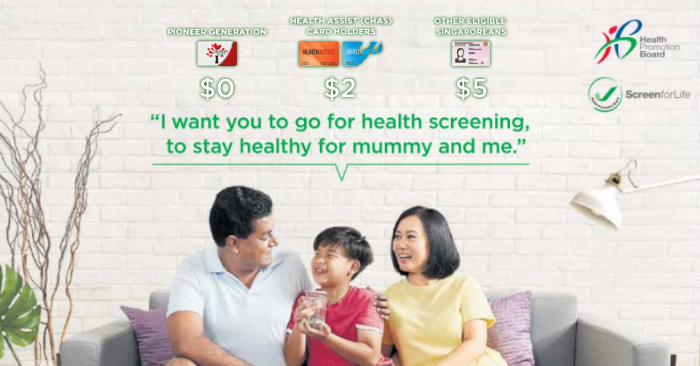 Eligible Singaporeans are entitled to a health screening that will cost $5 or less, under the Enhanced Screen for Life programme that will start in September.
All Singaporeans who are 40 years and older will receive a invitation letters where they can call on more than 1000 general practice clinics on the Community Health Assist Scheme (Chas) to fix an appointment to screen for diabetes, health cholesterol levels, high blood pressure, cervical and colorectal cancers.
* For those who are younger than 40 years old, you can complete the questionnaire here to see if you are eligible to do a health screening.
Subsidised packages for eligible Singapore Citizens:
Pioneer Generation: FREE
Community Health Assist Scheme (Chas): $2
Eligible Singapore Citizens: $5
Without the subsidy, it costs about $70 to $100.
The fee covers the cost of tests and doctor consultation for your visit, and the first follow-up consultation if required.
Learn more about the screening tests and subsidies that you are eligible for at screenforlife.sg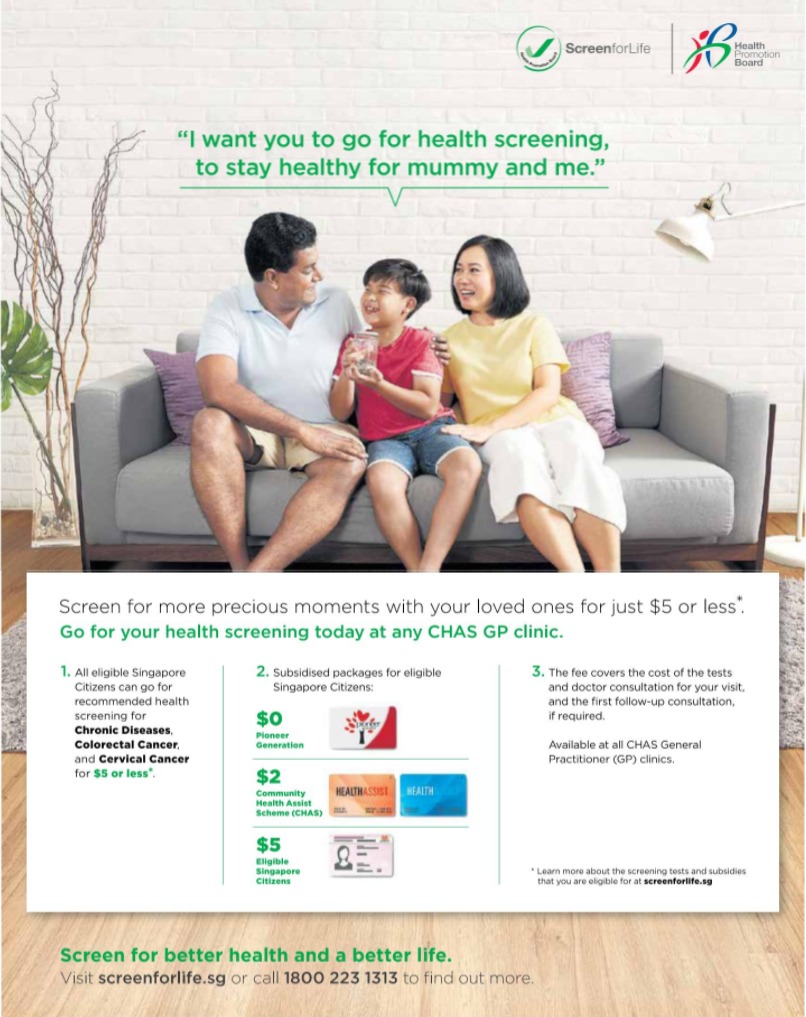 Share this news with your friends and loved ones!