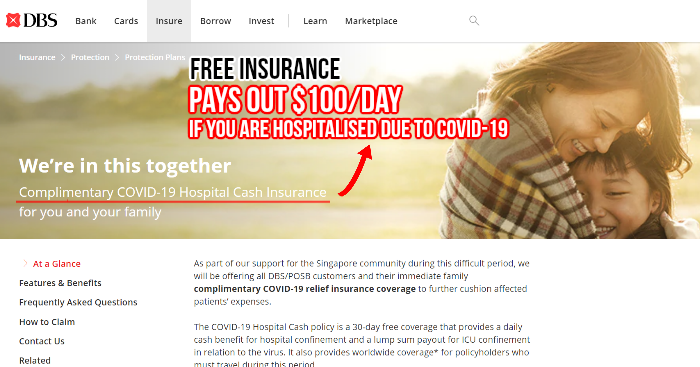 As part of DBS support for the Singapore community during this difficult period, they will be offering all DBS/POSB customers and their immediate family complimentary COVID-19 relief insurance coverage to further cushion affected patients' expenses.
The COVID-19 Hospital Cash policy is a 30-day free coverage that provides a daily cash benefit for hospital confinement and a lump sum payout for ICU confinement in relation to the virus. It also provides worldwide coverage* for policyholders who must travel during this period.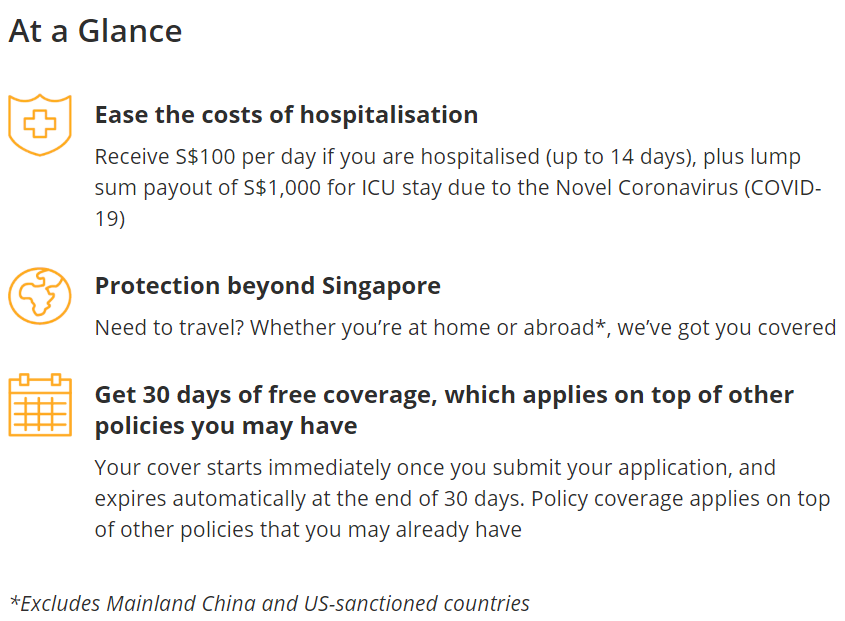 Start your 30 days of free coverage under COVID-19 Hospital Cash by completing this online form by 15 March 2020.
Please note that each person can only be covered under one COVID-19 Hospital Cash policy.

(Note: Clicking on Apply now will redirect you to the DBS's page)
Here's a table showing the features and benefits:
Click here to find out more about the FAQs. Read the press release here.