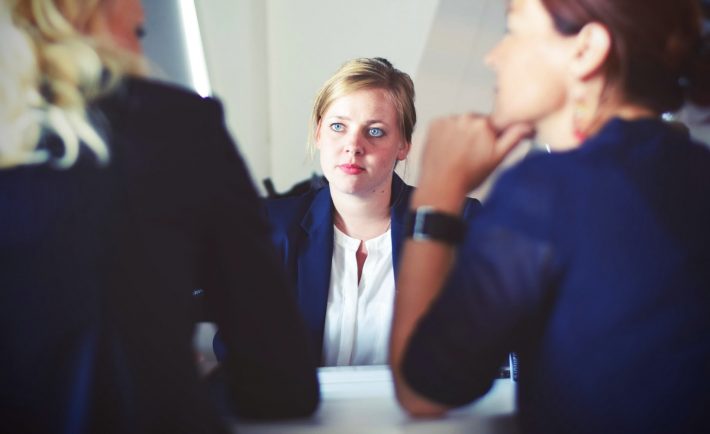 Image Credits: unsplash.come
As we ring in the new Year of the Ox, there are several personal and professional milestones that we can climb. You are not alone in the battlefield of job hunting. While some interviews are pleasant, others can leave you disappointed. Throughout my career in the education field, I have been in both sides of the story.
I was able to interview talented teachers as a Directress and was able to sit through countless of interviews myself. When an interview turns sour, what do you do? You can either run away to other opportunities or settle for less than what you deserve. It is easy to walk away from a bad interview when you feel that you have more opportunities waiting in store. However, there are some people who have taken positions despite the red flags. These people are worried that they might not get another job. Given the current situation, I cannot blame them!
If you are caught in this situation, it is likely that you will feel emotionally and physically worn out as the months pass. Consider politely refusing an offer and search for better opportunities instead. On that note, here are some red flags that will make you run away from an interview.
#1: WHEN THE INTERVIEWER IS LATE
It is understandable that hiring managers will encounter emergencies from time to time. Being late for a couple of minutes is forgivable. However, not respecting someone's time is rude and bad for business. Most hiring managers need to give themselves at least 10 minutes of prep before the candidate comes in. They use this time to read the C.V. and to prepare the application forms of the candidates. If your interviewer is late during the appointment, imagine how they will act as your boss.
#2: WHEN THE INTERVIEWER SAYS INAPPROPRIATE WORDS ABOUT YOUR PREDECESSOR
While it is appropriate for the interviewer to describe the current roles in the department or how the company is structured, be cautious when the interviewer starts to badmouth the person who left. Speaking poorly about a person they are replacing shows a view of his or her character. I cannot guarantee that the interviewer will not do the same thing to you.
#3: WHEN THE SCHEDULING IS DISORGANIZED
It is common to experiences a few missteps when it comes to the interview scheduling process. It is not simple to coordinate multiple people with strict schedules. Moreover, managers and leaders are often pulled into last-minute meetings. These are normal. However, you need to be concerned when they reschedule over and over again. This shows that they do not value your time or that you must adjust your schedule to accommodate to their needs.
#4: WHEN THE COMPANY OR ORGANIZATION HAS A HIGH TURNOVER RATE
Do your research before a job interview. Check LinkedIn to see what the working culture is like and which of your friends may have worked at the given company before. If the interviewer mentions that they are refilling the role for the second time this year, it is important to ask why. If the turnover rate is high in an organization, please proceed with caution.
#5: WHEN THE INTERVIEWER DISPLAYS OFFENSIVE BEHAVIOR
Inclusion, diversity, and equity play a crucial role in a company. A workplace free from racism, sexism, harassment, discrimination, and political intolerance is ideal. In reality, these exists in varying degrees in different companies. Be observant when it comes to offensive behaviors during your interview. Exit politely, if necessary.
#6: WHEN THE INTERVIEWER IS CONFUSED ABOUT YOUR ROLE
Is the interviewer belittling your profession? Is he or she confused about your role? Be concerned! Your responsibilities and duties must be given to you clearly. The leaders and the rest of the team must be completely aligned with the company's vision, mission, strategy, and roadmap.