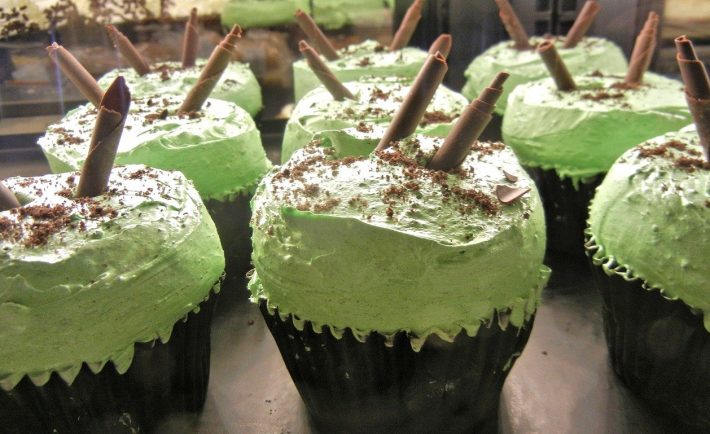 Image Credits: pixabay.com
When it comes to mint chocolate, you either love it or hate it. While others feel as though they are biting into a tube of toothpaste, some foodies have fallen in love with its refreshingly sweet taste. What can I say? Mint chocolate complements each other.
Mint chocolate desserts usually come in the form of gelato or ice cream. After all, it was originally created through an ice cream competition back in 1973. Throughout the years, people have become increasingly creative on taking this flavor to the next level.
In Korea, mint chocolate was all the rage over the past months. You must try some of their products available online through Shopee Singapore.
#1: MINT CHOCOLATE BROWNIE
Most flavors would complement brownies, but this product tastes so well. Bite into the mint chocolate goodness of the Mint Chocolate Brownie. You will find yourself wanting more!
#2: GREEN TEA MINT CHOCOCHIP
Mint and chocolate could have one without the other, but it is better together. The Green Tea Mint Chocochip is a part of a wide I'm Yo Choco Mix Series. You can drink this either as a cold or hot beverage. Feel refreshed with its sweet mix of mint and chocolate!
#3: HERSHEY'S MINT CREME MINI WAFERS
The 100 grams of Hershey's Mint Creme Mini Wafers is unique due to its smooth filling that is both refreshing and smooth. The Hershey's chocolate sauce is not too sweet, and its wafers are crunchy. After eating this snack, your fingers will leave its chocolate sauce. Feel free to lick it!
#4: ABC CHOCO COOKIE – MINT CHOCOLATE FLAVOR
Orion's ABC Choco Cookie – Mint Chocolate Flavor boasts its crispy cookies filled with the sweetness of chocolate and the refreshing flavor of mint. This product is part of their 2021 Summer Limited edition offerings. Its cute packaging is a plus!
#5: MINT CHOCO PIE
With its appealing turquoise packaging, the Mint Choco Pie has an appealing mix of juicy cacao and the fresh taste of mint. It will spread in your mouth smoothly. Take a bite or two!
#6: KANU MINT CHOCOLATE LATTE
Korean instant coffees are popular for its convenience and rich flavor. What better way to spend your day than by sipping a Kanu Mint Chocolate Latte? Its great flavor is suitable for desserts. Each box contains 24 sachets. Do not be afraid to stock up because it does not expire for at least a year!