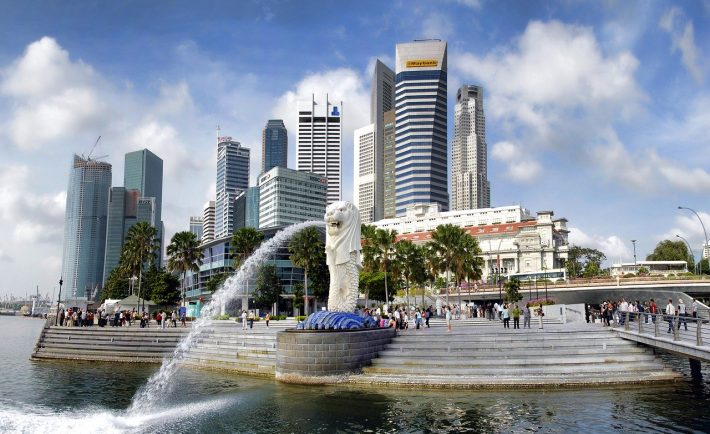 Image Credits: pixabay.com
Improving your financial well-being does not only involve your earnings as it also involve your spending habits. The latter is important as we live in one of the most expensive cities in the world.
Despite this, there are some creative ways you can employ to save money in Singapore.
SWITCH TO KOPI
Yes! I know how a brewed cup of joe can wake up your sleeping spirits. However, you do not have to frequent a signature or a "branded" cafe in order to reap its effects. Save S$6 or more by purchasing a cup of coffee from a local kopitiam. Cut down your savings by letting your Starbucks loyalty card have its break.Or better yet, make your own coffee at home.
DISABLE YOUR AUTO-FILLED INFORMATION
Recently, I was trapped by how quick it is for me to purchase shoes online through the auto-fill feature. You see, smartphones have the seemingly safe auto-fill feature. This allows you to skip typing your credit card and other personal information. I am still not sure whether this modern feature is entirely foolproof. Nonetheless, it heightens the temptation of online shopping.
Remove this temptation and increase your cyber-security by disabling your auto-fill feature.
PRACTICE SAYING "NO"
When faced with peer pressure and budget constraint, remember that you can always say "no". You may feel bad for rejecting or disappointing someone. However, politely saying "no" can ensure that you spend within your means. You can join your friends next time or give a token of appreciation instead.
AVOID SMOKING
I cannot imagine how hefty it is to maintain a smoking lifestyle in Singapore. The country charges so much tax for it. Not to mention, there is a possibility to get fined when caught in a "No Smoking Zone". As of the time of writing, smoking cigarettes is banned in Orchard Road (No Smoking Zone). Individuals can only light up their sticks in designated areas within the precinct. Smokers who are caught can be fined with a minimum of S$200 and a maximum of S$1,000 once convicted in the court. Being caught smoking is one of the fastest routes you can take to deplete your budget. Are you willing to risk that?
TAKE ADVANTAGE OF THE FREE ENTERTAINMENT
The Red Dot may be expensive, but there are still a myriad of free stuff to enjoy. For starters, you may indulge in the scenic views that Gardens by the Bay and Fort Canning Park have to offer. These spots have been pleasing locals and travelers alike.
Aside from the natural attractions, you can search through the island for some free entertainment. Esplanade, Singapore's performing arts center, hold interesting exhibits and concerts on a regular basis. Free concerts take place within their small amphitheater outside the main building. Search through Esplanade's website to learn more.
SKIP ON THE BOTTLED WATER
It comes as no surprise to many locals that a bottle of water can cost anything from a dollar or more. Do not get me started with the artisinal bottles that come with the luxurious branding! With this in mind, you must fulfill your needs without having to deplete your daily budget. Drink perfectly safe water by consuming the tap water available around the country, especially in the tourist attractions. Singapore tap water is colorless and odorless. Bring along a tumbler or a collapsible cup to quench your thirst whenever you feel. Check out 10 best reusable water bottles – Globo Surf that comes with filter so you can enjoy smooth tasting water.