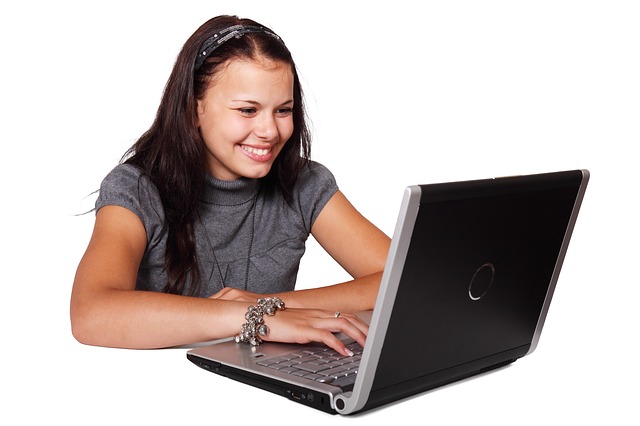 Image Credits: PublicDomainPictures via Pixabay with CC0 Public Domain
First impressions are highly important and if we are talking about the World Wide Web, your first impression starts with your website or blog's home page. To vamp up your home page, you can hire a web designer to create your template, purchase Ads to increase traffic, or even hire a Social Media Manager. But, that will all cost you loads of money. Avoid this by taking charge and following these tips:
1. BE HANDS-ON
As I said, instead of hiring professionals to do the job for you, commit several hours in developing this craft. Write the contents of your website or blog yourself and take advantage of the free templates available online. Pushing all the work to the experts does not only cost you money but also time.
2. TRY FREE WEBSITE MANAGERS
There are softwares that act as website managers, they are called Content Management System or CMS. CMS keeps track of your content such as simple text, images, music, and so on. It does not need major tech skills or digital knowledge to get started. They already have the template, plug-ins, and coding for you. All you have to do is download them. There are reliably free ones such as Joomla! and WordPress.com.
3. USE COPYRIGHT SAFE AND COST-FREE PHOTOS
To beautify your home page and your articles, you must put high-definition photos that are free – as much as possible. For the professional looking images that do not cost a cent, I recommend: Flickr, Morgue File, and Pixabay.
Although most of the photos on these websites are free, you must click each image individually to determine if it is available under Creative Commons or public domain. It has to be under public domain or copyright safe because getting images off the Internet without permission can get you sued for thousands of dollars!
4. FIND AN INEXPENSIVE DOMAIN NAME REGISTAR
When an individual visits your business, the Internet is the first place they will look for. Having your own domain name (e.g., InsertWebsiteName.com or InsertBlogName.net) enables visitors to locate your business faster. Furthermore, it let's you create an impressive online presence that is both professional and unique looking. For cheaper rates, go to Godaddy. Do not let the name deceive you! Godaddy is one of the popular domain registrars that has the following affordable rates:
5. BUILD THE TRAFFIC YOURSELF
Build the website or blog traffic by yourself through gaining followers and friends on Facebook, Instagram, and Twitter. This may take a slower pace than paid services but it is certainly more genuine. That is why relationships built on social media lasts long.
Use your website as a way to inspire others or a way to generate profit by taking charge. Upon your reign, you will be able to minimize the cost of errors and find efficient cost solutions.