Wet-marketing online? That will be a whole new experience since people are used to seeing and touching the produce at wet markets. Also, the interaction with stallholders will be greatly missed. But considering the pandemic situation, this could actually be a fantastic initiative.
TADA, a ride-hailing app, is the brainchild behind this wet market delivery service idea. TADA, which means "let's ride" in Korean, was launched by Singapore-based company Mass Vehicle Ledger (MVL) Foundation in July 2018.
TADA Fresh Market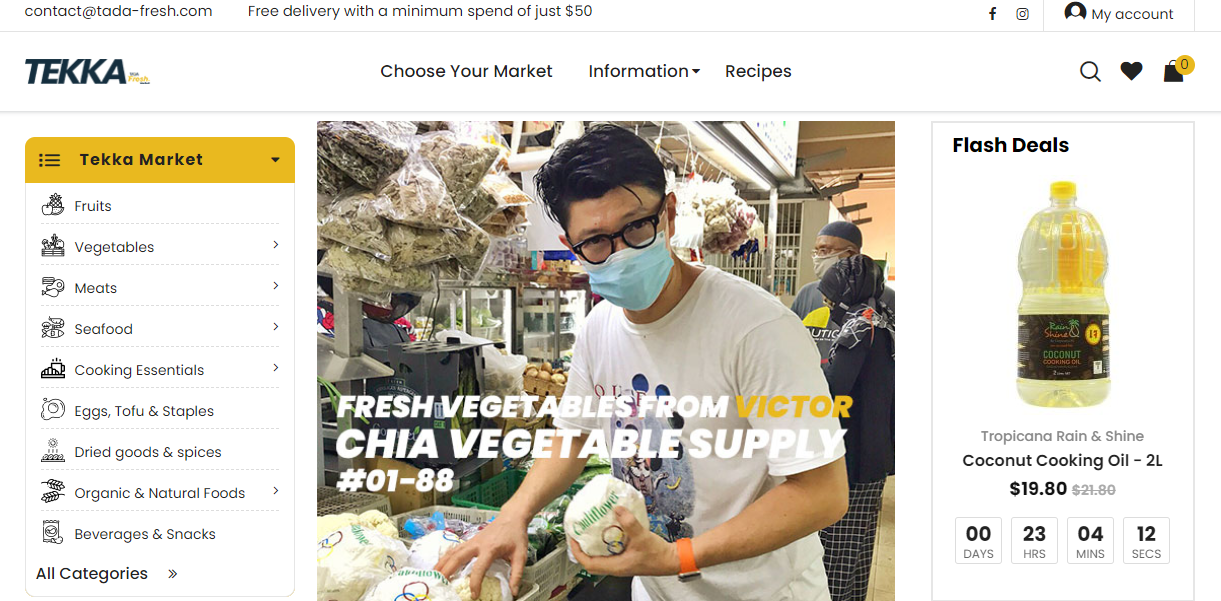 TADA Fresh Market is currently an online wet market shopping platform delivering fresh vegetables, fruits, seafood, meat, and poultry from 36 stalls at Tekka and Tiong Bahru markets. Yes, it's very similar to the online grocery shopping experience on RedMart or FairPrice.
Minimum order amount
To place an order, you will need to shop at least S$30 worth of groceries. Free deliveries are available for orders above S$50.
A lifeline for TADA's private-hire drivers and wet market stallholders
In May 2020, then-Transport Minister Khaw Boon Wan announced that taxi and private-hire drivers would be able to continue delivering food and groceries to homes until the end of September. This was part of efforts to supplement the income of these drivers. At the same time, to meet the high demand for home deliveries.
According to Mr Jonathan Chua, general manager of TADA, the company explored different ways to support its drivers during the pandemic.
"It's not possible to bring them back to the days where they can do 20 jobs (a day), just by the nature of the pandemic," he said. However, this new delivery platform can act as an additional source of income for TADA's private-hire drivers, whose livelihoods have been greatly affected by COVID-19.
Such a delivery service also provides an additional revenue stream for stallholders during the ongoing pandemic, added Mr Chua.
TADA works directly with wet market stall owners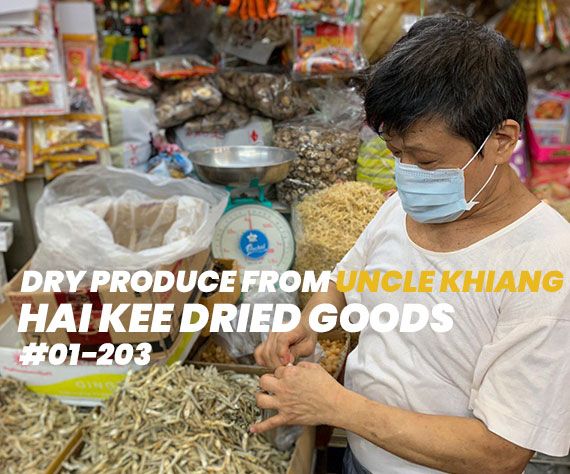 It's good to hear that TADA does not charge merchants a commission for orders. But there is a small markup on the products which are clearly visible to customers on the website.
Orders gathered late at night each day are sent to the wet market merchants via WhatsApp messages so they can make necessary preparations. Thereafter, TADA drivers are dispatched to fulfil the deliveries.
Future expansion plans
As mentioned earlier, TADA Fresh Market is currently working only with stall owners from Tekka and Tiong Bahru markets. But there are plans to include several merchants from the wet market at Block 216 Bedok North Street 1 by early September.
They are also aiming to bring in more wet markets in the Bedok area by the end of the year. There will also be a focus on the lesser well-known markets outside of central Singapore.
"If we can present the benefits of the products of the market conveniently to the users, I believe that a proposition (of buying groceries from the wet market) will be a long-term one," said Mr Chua.
Shop TADA Fresh Market here.