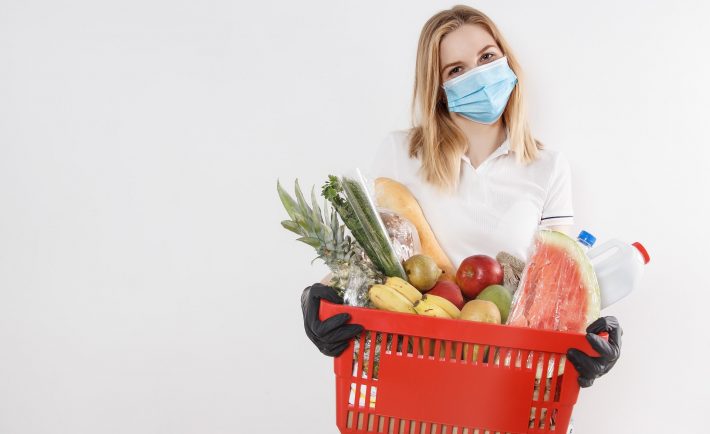 Image Credits: unsplash.com
Perfecting your grocery budget can help you make serious contributions to your savings. Best of all? Saving on groceries does not have to mean skipping on delicious meals or depriving yourselves of quality produce. Read the following backs before you complete your grocery shopping trip.
#1: BRING A SHOPPING LIST
Whether you want to write down your grocery list on a piece of paper or bring a portable list through a mobile app, you can save time and money by sticking to this list. Free apps such as rShopping List (available on Android) and AnyList (available iOS & Android) let you create customizable lists to help you avoid unnecessary purchases. Some of these apps have built-in calculators too! Use this app to help you split the list when shopping with friends or family members.
#2: SHOP WITH A BASKET
Believe it or not, study showed that consumers tend to spend 40% more money than usual when the size of their shopping carts were doubled. Simply put, people tend to feel more comfortable with filling up trolleys due to its larger size. Trick yourself to narrow down what you need by carrying a basket instead. It may be easier to push a trolley but carrying a basket can help you spend less time and money in the supermarket. What's more? You can enjoy a free arm workout.
#3: FIND CHEAPER-PRICED ITEMS
Supermarkets strategically put their pricier and popular items at the eye-level so you can get tempted easily. Next time you shop, give yourself the opportunity to comprehensively look at the shelves from top to bottom. While you are at the fresh meats section, filter through the displays to spot the reduced-price items. These packaged meats may be on the display for a few days, but they are still good for the same-day cooking.
#4: LOOK AROUND
Since every aspect of the grocery stores are meant to entice you to buy more, you must not buy the first brand you see. Chances are, products in the lower shelves are of the same quality, but they are cheaper. House brands are typically placed there. Moreover, fresh milks that expire next week are usually hidden behind the carton that expires tomorrow. Feel free to look around.
#5: BUY A WHOLE CHICKEN
A fresh whole chicken retails for about S$6 at the supermarket, whereas buying separate parts of the chicken can cost twice that amount. So, do not be afraid to cut the whole chicken by yourself. There are useful and free tutorials on YouTube. All you need is a sharp knife!
#6: EARN CASH BACK REBATES
Whether you are living with your kids or by yourself, groceries can cause a huge dent to your wallet. Since they are essentials, you cannot exactly cut down so much on the costs. However, you can still get cash rebates.
If you have a grocery credit card, you can earn cash back rebates whenever you shop.  While some cards can help you save money on Giant, others can increase your savings at NTUC FairPrice or Sheng Siong. Get the best grocery credit card that suits your needs and your grocery preferences to save up to 8%!