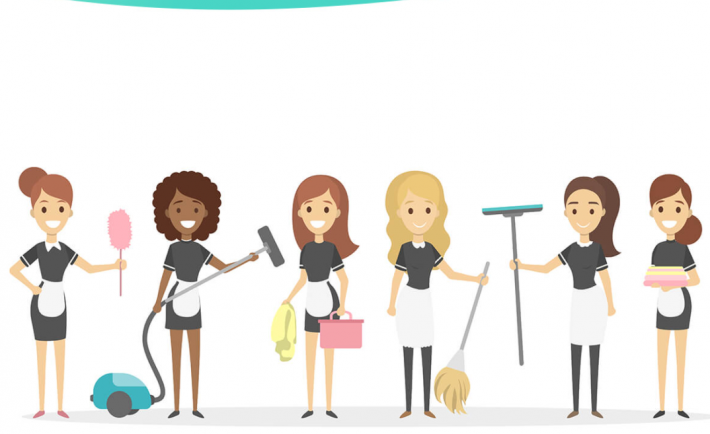 There are nearly 250,000 foreign domestic workers in Singapore, according to the Ministry of Manpower (MOM), and the number is rising steadily. The high demand for helpers is not surprising, considering that many families need an extra pair of hands to run the household, especially if both parents are working and there are small children or elderly loved ones to look after.
Perhaps you are also contemplating hiring a live-in maid to relieve yourself of the physical and mental stress of having to juggle numerous household chores and your other important responsibilities. If so, you can't take the decision lightly. After all, employing a stranger who will live with you and care for your family requires careful consideration. Before you contact a domestic helper agency to start the process of hiring a maid, you may want to consider the following factors first to help you make a decision you will not regret.
Costs
Hiring a domestic helper, particularly a maid who will be working in Singapore for the first time, has serious financial implications. You need money for agency fees, work permit application, foreign domestic worker levy, security bond, insurance, and many other expenses. You can expect to pay between SGD500 to over SGD2,000 when you first hire a maid. Besides these initial costs, you also need to allocate a portion of your income for your helper's salary and additional groceries and utility expenses. In case of an accident or illness, you also have to shoulder her medical bills. Make sure to consider all these things to get a better understanding of whether employing a live-in maid makes good financial sense, given your family's unique situation.
Your Living Situation
Aside from monetary considerations, you also need to think about your living situation. Do you have enough room in your home for your maid to have her own space? Are you comfortable letting somebody from another country with a different culture and set of values live with you? Although it will be helpful to have someone to help with cleaning and other household chores, remember that this person will be entering your private space. She will hear a lot of conversations and witness practically everything that goes on inside your home. You also have to exert effort to understand your maid's cultural nuances and make a few adjustments to build a good relationship with her. Essentially, your home life will change to accommodate another person. As such, you should carefully ponder on whether you and your family are ready for these changes.
Your Responsibilities
As an employer, you have the responsibility to pay your helper on time, provide adequate food and lodging, and create an environment that is conducive to domestic work—but your duties do not end here. Because your maid will perform many essential tasks that impact the overall well-being of your entire family, you should care for her as well. Besides being polite and kind, you should be willing to provide necessary assistance to ensure that she is healthy and happy to perform her work responsibilities. You may even need to make special accommodations if you have different religious beliefs, like in terms of dietary restrictions or prayer hours. Are you open to making such compromises? Hiring a live-in maid undoubtedly has multiple perks, but you should be ready to take on the responsibility of looking after a foreign worker as well.
Type of Helper
You also need to identify your needs before hiring a domestic helper so that you'll have a better idea about the type of helper to employ. Start by listing down all the tasks that you need your helper to do. Go through the list again to see whether the workload is reasonable for just one person to handle. If you cannot perform all the chores you enumerated yourself, consider adjusting the workload. Once you have a sensible list of tasks, the next step will be to determine which skills are of the highest importance to you. For example, if your primary concern is your school-aged children, you may want to hire someone who has experience in childcare and can help with homework more than a helper who is talented in cooking. Ultimately, you can readily find a suitable domestic helper if you have a clear understanding of your family's needs and priorities.
Maid Agency
The maid agency you will partner with is another factor you need to consider when hiring a domestic helper. Instead of merely relying on advertisements or choosing an agency nearest to you, you may want to do a bit of research yourself to find a reputable service provider. For one, the agency should be licensed by MOM and accredited by relevant authorities. You may also want to check the track record of the employment agency you are eyeing on the MOM website. You can also read client reviews or ask your relatives or friends with maids for recommendations. At the end of the day, you should do your due diligence to ensure that you will pick out a reputable maid agency that will protect your interests.
You may not realise it, but you are essentially outsourcing your important household duties when you employ a domestic helper. She will live with your family to help you manage your home and care for the people you love so you can focus on other essential responsibilities. That said, hiring a live-in maid requires careful consideration. Think about every aspect of employing a helper before hiring one. And when you decide that your family is ready to commit, be sure to take your time finding the right maid agency that will source the ideal person for the job.