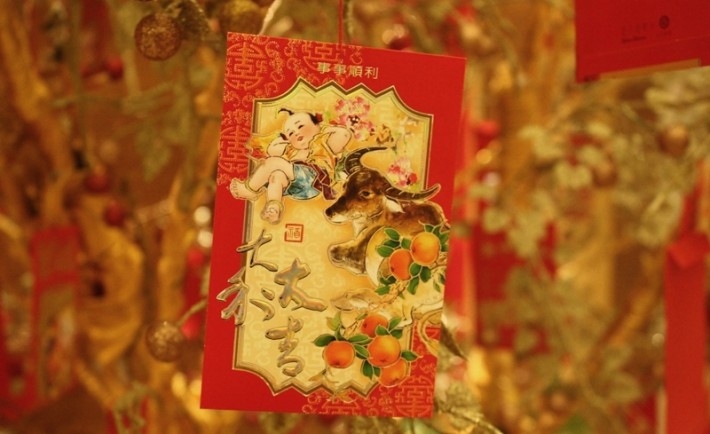 Image Credits: Jimmie via Flickr (Attribution-ShareAlike 2.0 Generic)
It is that time of the year again! We are about three weeks from the festivities of the Chinese New Year. Family reunions, abundant food, and small red packets called "Ang Bao, Hongbao, or Ang Pao" shall grace Singapore once again.
The color red embodies luck that is supposed to ward off the evil spirits. Along with its potent color, here are 5 Ang Bao Facts Every Singaporean Shall Know:
1. AMOUNT TO GIVE OUT
There is no specific standard on the lowest or the highest amount to give but the amount definitely reflects your character as a person. A simple survey on TheAsianParent Facebook Page showed that readers usually give out S$2 – S$80 to children in 2014. Although, Singaporeans usually give out S$6. If you are truly in touch with your Chinese roots, you will give out an amount ending with an even digit as odd digits are traditionally associated with funerals.
2. NOTES TO PUT IN
Generally, the number of notes you put it does not matter as long as the amount you gave is in the range of what is expected. Most Singaporeans do not mind if you opt for putting four S$2 or two S$5 notes! However, leaving even-numbered notes is believed to bring out future success!
3. NUMBER FOUR
Some people are likely to avoid giving amounts in fours such as S$40, S$44, and S$400. This is due to the fact that the number "4" is similar (or rhymes) with the word "death in several Chinese dialects.
4. DIFFERENT NATIONS
Since Singapore is a mixture of different cultures, we as a nation have created practices centering red packet gifting. It is not uncommon to have marriages between two different races, leading to traditional practices being modified or ignored. But aside from the Chinese, nations such as Vietnamese, Japanese, Filipinos and South Koreans have similar customs.
5. DIFFERENT CELEBRATIONS
Aside from Chinese New Year, red packets are given to religious practitioners and lion dance performers as a payment for their excellent service. Also, it is given to couples during wedding banquets. The minimum Ang Bao amount for this event is about S$50. It certainly is "little" compared to the minimum of S$150 handed out in Taiwan.
Let us be the first to greet you, advance Happy Chinese New Year!