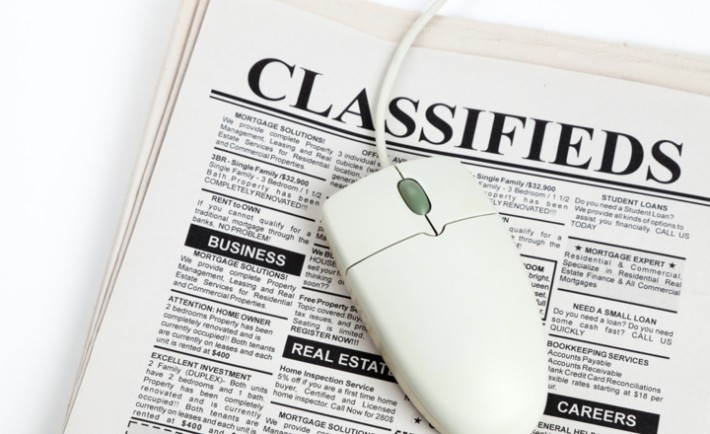 Image Credits: www.omniaclassifiedsaustralia.com
Are you a budding entrepreneur with a minimum budget looking for an affordable website to post your Ads in Singapore? Or, do you just want to buy pre-loved designer goods for a cheaper price? Lucky for you, Free Classified Ads online can serve you best!
Online Classifieds are a good choice as these are cost-effective, convenient to relay contact, visible to a large-scale of consumers, and the advertisers are able to edit a listing anytime.
Owned by the Singapore Press Holdings Ltd. Co. (SPH), STClassifieds (previously called ST701 Shops) had been a favorite of many Singaporeans since 2007. It is a great online platform for buying and selling goods and services including baby items, cars, domestic services, electronics, appliances, properties, and more. You can view the price, seller's photos, condition, seller's name, category, and the contact information. If you think that it is a suspicious content, you can report it by clicking "report abuse" on that specific Ad or Listing. What's more? It is free to upload unto 10 images so, you can really get the best angle of your product.
Renowned as Singapore's Number 1 Free Classifieds Site, Gumtree Singapore is well known for providing good classified services with one of the largest visibility. They offer user-friendly functionalities that is both available online and on the mobile app. There are many categories to choose from such as Furniture, Fashion, Mobile, Property, Jobs, and Services. The Ad lets you show the description, photos, date listed, price, condition, address, and your contact information. You may view the Ad's visibility by looking at the number of visits below. The best thing is that, you can post for free without having to make an account! Aside from Singapore, Gumtree has a widespread of reputation in other countries including United Kingdom, Australia, South Africa, Poland, and Hong Kong.
3. SGADSONLINE
For a simplistic interface that does not require a tedious login process, SGADSONLINE, is the choice for you. It displays the Ad's photos, price, visits, date of posting, Ad's expiration date, description, and a choice to post the Ad on other social media websites such as Facebook and Twitter.
An even more simplistic website is one of the oldest classifieds portals in the world called Craigslist. Established in 1996, Craigslist provides services for more than 70 countries including sunny Singapore. With its easy to navigate website, a newbie can easily get the hang of posting an Ad within seconds! Furthermore, due to its simplicity, it loads faster than the other classifieds websites. Adding to the charm of a free posting, you can put as much as 24 images to your Ad and put it on organized categories namely: community, housing, personals, services, for sale, jobs, discussion forums, resumes, and gigs.
You can also consider website promotion service to get more visitors to your homepage.