VietJet is a budget carrier from Vietnam and has been operating domestic services since 2011.
In their latest campaign, "It's time to VietJet!" launched last week, they are giving away 3 million promotional tickets till the end of the 2016.
For the first month, there will be 50,000 tickets to be given away at $0* (excluding tax and surcharges) for all domestic and international routes to Singapore, Thailand, Taiwan, South Korea (Travel period from 3/9 – 15/12/2015)
You must make your booking during their golden promotional hours, daily, from 12PM – 2PM (UTC +7) (1PM – 3PM in Singapore) on their website: http://www.vietjetair.com/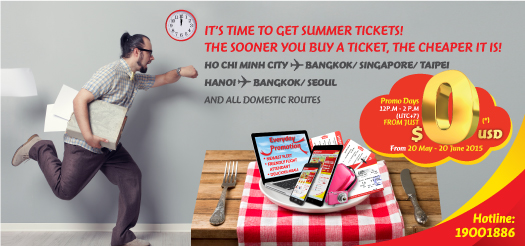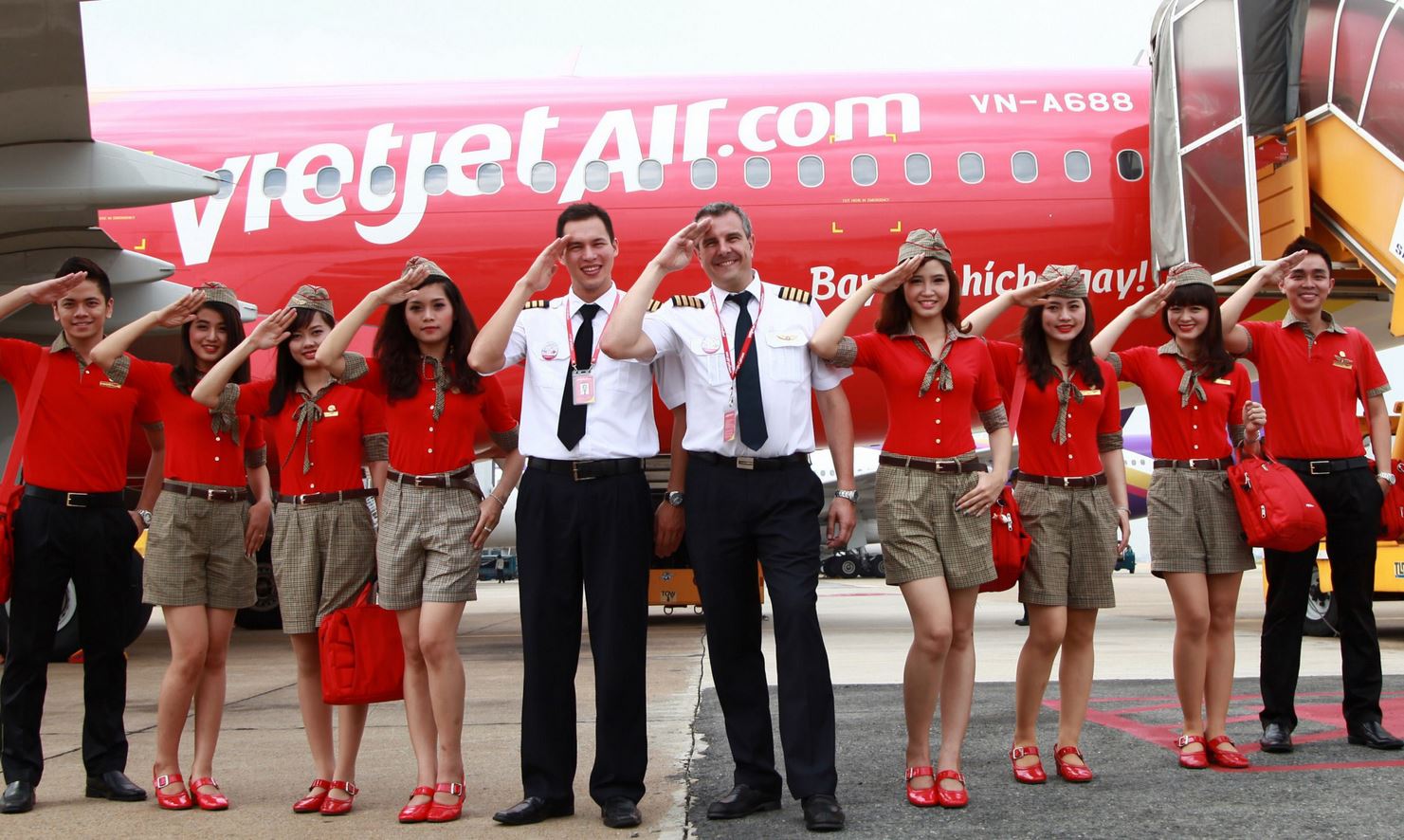 Terms & Conditions
Booking time: 20/5 -20/6/2015 (12P.M – 2.PM. UTC+7)
Promotional fares: From VND 0/fare (excluding VAT, airport fees and other surcharges) (Flight schedule of some international routes is subject to change due to the license of the host countries)
Number of available tickets: 50,000 tickets
Route: all routes
Travel Period: 3/9 – 15/12/2015 (excluding public holidays)
Booking channels:
– Website: www.vietjetair.com
– Mobile: m.vietjetair.com
– Facebook: https://www.facebook.com/vietjetvietnam Tab "Booking"
Terms and Conditions:
– Name change: Not allowed
– Ticket refund: Not Allowed
– Flight/Date/Route change: Allowed with fee applicable under Promo ticket (if any)
Payment method:
Credit Cards (Visa & Master card/ AMEX/JCB) and ATM card registered Internet banking are all accepted (applied in Vietnam)
Note: Promotional days are subject to change due to the availability of promotion fares
For more info, visit: http://www.vietjetair.com
Using our hotels search engine, decent hotel can be found to be as cheap as SGD 25/night if you are staying around Ho Chi Minh City.