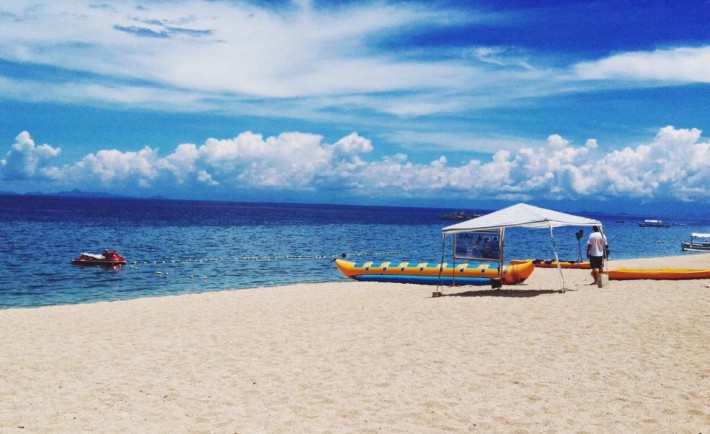 Image Credits: instagram.com/agoncilloanna
Whether you are having the an indulging weekend off or having an intimate beach wedding, the surest way to ensure that you get the most stunning moments on print is to have it taken at the beach! Not only will you get gorgeous pictures of the event but also the photographer will follow you along the romantic sandy shore aisle.
If your only concern now is to get the most breathtaking beach resorts at affordable prices, stay as long as you desire at Asia's Most Beautiful Beaches For Less Than S$81 A Night (airfare not included)…
1. BORACAY, PHILIPPINES
Dubbed as the tropical paradise in Asia, Boracay has something for everyone, from luxurious spas to exhilarating water sports. Here in one of the most popular go-to island in the Philippines, you shall enjoy meals for less than S$10! Watch the sun set over the white sandy beach and sleep at its decent resorts costing as low as S$34 a night!
Here are the recommended places to stay at, courtesy of Agoda – a renowned online global hotel platform:
Rooms from S$66.70
Online Rating: 7.4/10
Rooms from S$33.88
Online Rating: 7.9/10
c. Hey Jude South Beach Resort
Rooms from S$56.55
Online Rating: 8.2/10
Rooms from S$77.71
Online Rating: 8.4/10
2. KOH PHANGAN, THAILAND
Thailand is a country full of amazing beaches. Nestled in its southeast region is Koh Phangan. Due to its monthly "full moon parties", Koh Phangan is place mostly clamored by young travelers. Full moon parties are infamous for its night-long music, cheap drinks, and affordable food. Rest assured the crowd will go mad at this once in a blue moon experience!
Start the party at these recommended places:
Rooms from S$51.56
Online Rating: 7.4/10
Rooms from S$27.14
Online Rating: 7.4/10
Rooms from S$32.05
Online Rating: 8/10
d. Beyond The Blue Horizon Resort
Rooms from S$42.91
Online Rating: 9/10
3. BAC MY AN BEACH, DA NANG, VIETNAM
One of the most impressive beaches in Da Nang city that tourists will enjoy is the Bac My An beach. It is a place filled with white sands, clear blue water, and quality resorts. Surprisingly, rooms at Da Nang are available for as low as S$13 a night! What's more? The street vendors offer can satisfy your hunger for less than a dollar!
Rest after long demanding days at work in these recommended places:
Rooms from S$73.74
Online Rating: 7.1/10
Rooms from S$80.44
Online Rating: 7.8/10
Rooms from S$48.40
Online Rating: 8/10
Have an unforgettable trip! 🙂