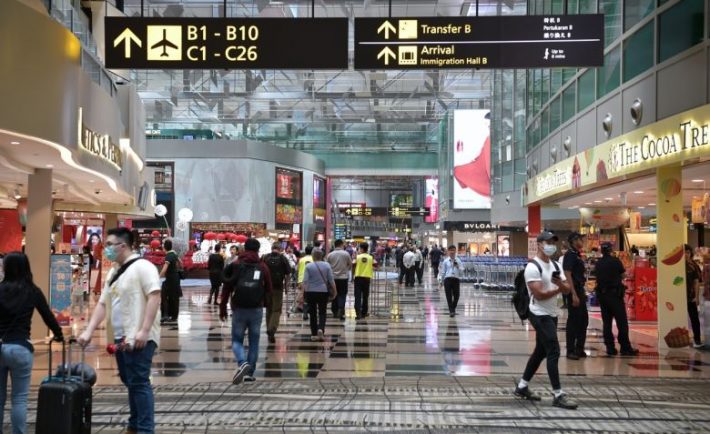 Image Credits: The Straits Times
What a lead-up to Christmas. If you've been following the news daily, you should be aware of recent reports on a potentially more contagious strain of the virus happening in the United Kingdom.
On Sunday (Dec 20), British Health Secretary Matt Hancock noted that the coronavirus's new strain was out of control. In response, our Ministry of Health (MOH) announced on Tuesday (Dec 22) that travellers with recent travel to the UK won't be able to enter Singapore from 11.59pm today (Dec 23).
This newly set border measure applies to long-term pass holders, including short-term visitors who have been to the UK within the last 14 days. "To reduce the risk of spread to Singapore, we are putting in place new border restrictions for travellers from (the) UK for further precaution," said MOH.
Singapore is not the only country who has taken the move. Hong Kong, India, and many European countries, including France, Germany, Italy, and the Netherlands, have also banned flights from the UK.
Recap on current rules
At the moment, all eligible travellers arriving from the UK have to serve a 14-day stay-home notice at a dedicated facility. Non-residents have to show proof of a negative COVID-19 swab test taken within 72 hours before their flight to Singapore.
Returning citizens and permanent residents
Singaporeans awaiting their loved ones to touch down safely from the UK need not worry too much. Singapore citizens and permanent residents returning from the UK will still be able to enter. But they will have to take a COVID-19 polymerase chain reaction (PCR) test upon arrival here, at the start of their 14-day stay-home notice.
WHO cautioned against major alarm
Citing the coronavirus's new strain as a regular part of a pandemic's evolution, the World Health Organization (WHO) urged against unnecessary fear. WHO officials added that there is no evidence yet that the variant is more deadly than the existing COVID-19, though they can't deny that it seems to spread more quickly.
Latest updates on the COVID-19 variant
Scientists from the New and Emerging Respiratory Virus Threats Advisory Group (NERVTAG) said on Monday (Dec 21) that the new variant could mean children are as likely to become infected with it as adults.
"There is a hint that it has a higher propensity to infect children," said Neil Ferguson, a member of NERVTAG and a professor and infectious disease epidemiologist at Imperial College London.
To this, Peter Horby, a professor of emerging infectious diseases at Oxford University and chair of NERVTAG, adds that they have immense confidence that this variant has a higher transmission rate than other virus variants in the UK.
But Ferguson states that they have yet to establish any causality on that, though the data shows it. "We will need to gather more data to see how it behaves going forward," he remarked.