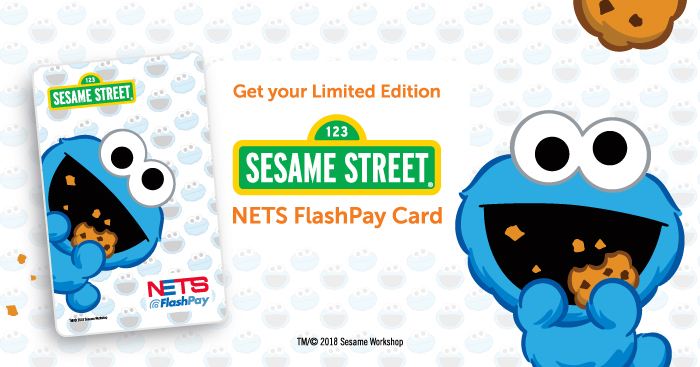 ME WANT COOKIE! Om-nom-nom-nom!
Snag up the latest Cookie Monster NETS FlashPay card for just $12!
Exclusively available from 8 November 2018 at SMRT Passenger Service Centers on the North-South, East-West and Circle lines.
Each card comes with $7 stored value.
P.S. If you're an avid Sesame Street lover, great news! Cookie Monster is just the first of 4 characters in this series! Check out NETS Facebook page, Instagram and website for more updates on the next release!