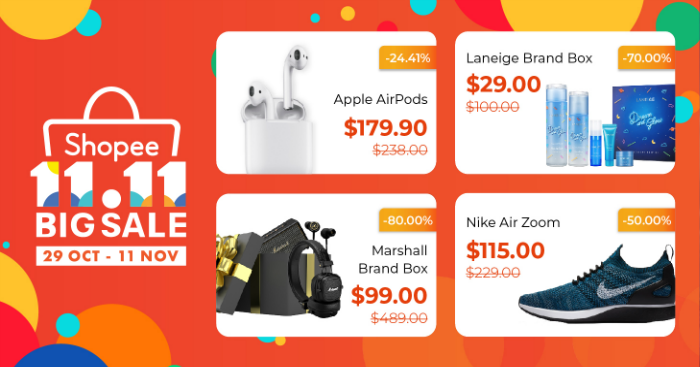 Shopee 11.11 Big Sale is in full gear, and if you have been actively shopping on Shopee, you would already be enjoying discounts and deals which they are offering leading up to the actual day itself. If you have not, it is still not too late to catch some awesome deals as the Shopee 11.11 Big Sale is still ongoing!
For those of you who missed out on the news, Shopee is having their biggest shopping event of the year, with a massive lineup of activities, sales and deals from now till 11th November! Expect to find non-stop deals up to 90% off, huge discounts off your favourite brands, and win over $100,000 worth of Shopee coins when you take part in Shopee Shake daily.
However, the best is yet to be, and besides the different themed sales on Shopee, there will be more activities and sales to look out for culminating on 11th November! Some things to look out for:
Best Buys At $1.10

– Best sellers on Shopee will be going for $1.10 on this day only! If there are hot items which you usually purchase, be sure to check out Shopee on 11 November to see if they are on sale.

Shopee Shake to win Shopee coins

– If you enjoy playing Shopee Shake, there will be 9 slots of Shopee Shake on 11

th

November, which includes over $100,000 worth of Shopee coins to be won.

Hourly Flash Deals

– Shopee is famed for their daily flash deals, and on 11

th

November, it will be bigger and better, expanding to once every hour from 12AM – 11PM instead of their usual 5 times a day. (This means 24 slots of Flash Deals!)
For those of you who are new to Shopee, be sure to key in this promo code (MONEYDIGEST11) at checkout to enjoy $11 off with a minimum of $20 spent! This promo code is only valid till 14th November 23:59.
If you are dying to know what products will be going on sale on 11th November, here is a sneak peek! What's more, set reminders in the Shopee app so you won't miss out!
Hourly Flash Deals (00:00 – 23:59, 11th November)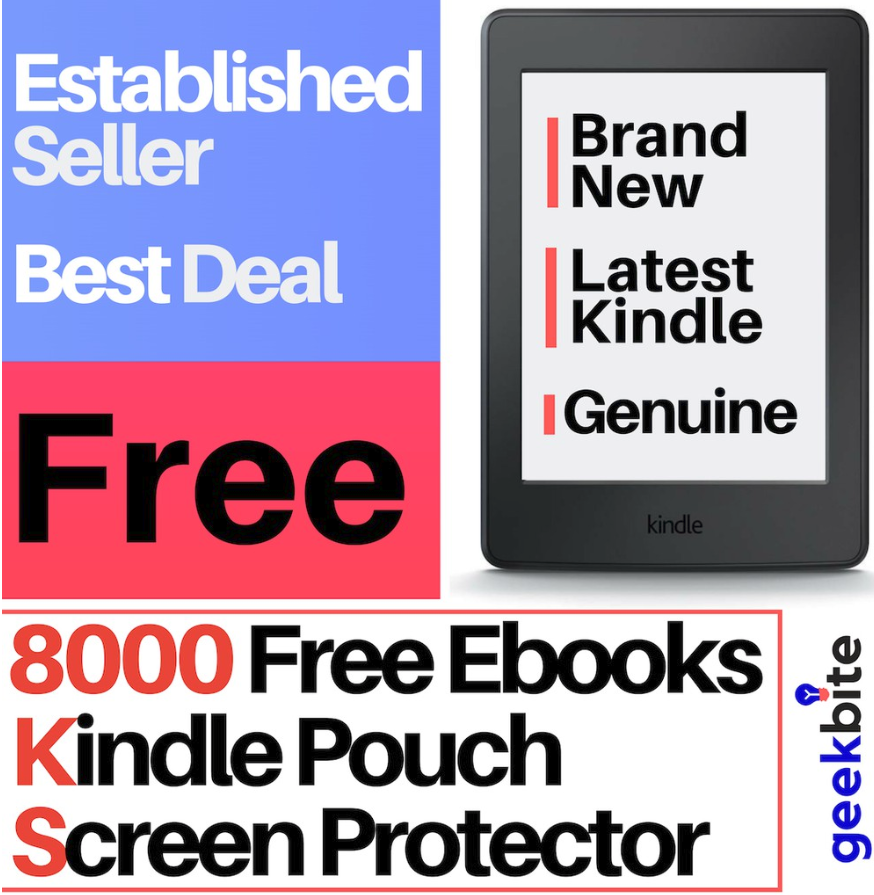 Amazon Kindle Paperwhite + 8000 eBooks+ Kindle Pouch+ Screen Protector | $199.00 $165.00 (00:00 Hrs)
GeekBite has partnered Shopee to offer the best Kindle Deal you can find in Singapore! Get the latest Kindle, brand new, from an established seller and get 8000 free eBooks, a Kindle Pouch and Screen Protector. GeekBite also offers 1 year warranty for manufacturer defects.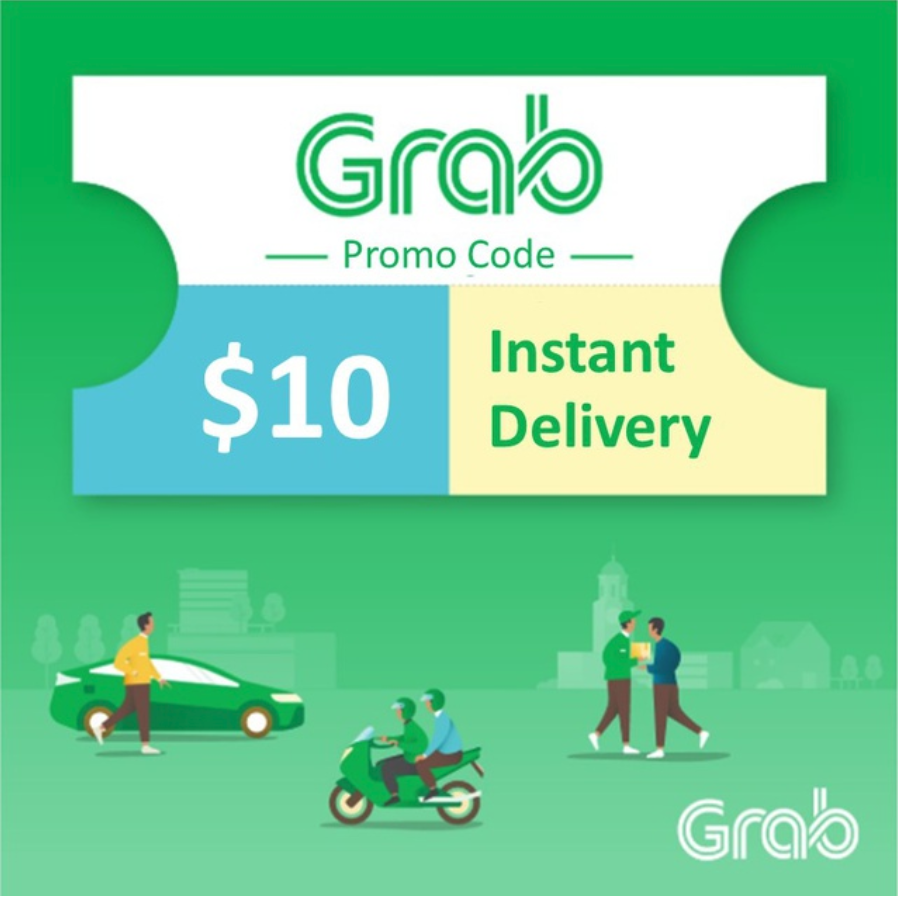 Grab $10 Voucher | $10.00 $7.50 (01:00 Hrs)
Grab $10 promo code that costs just $7.50. Enjoy additional discounts when you check out with the promo code GRABNEW5 (New users only, $5 off min. spend $10). Easy and fuss-free. Shopee will automatically send you the codes once your payment is verified! Limited to 5 quantities per user during the flash sale.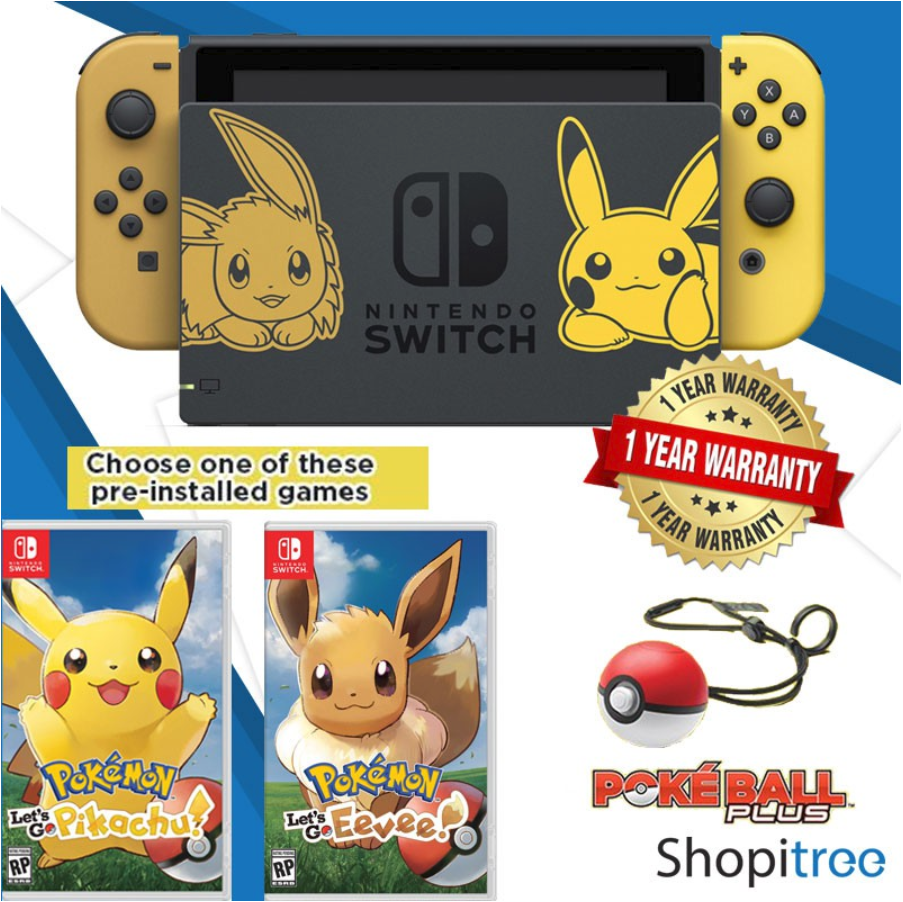 Pokémon Let's Go Pikachu/Eevee Console Bundle | $629.00 $578.00 (02:00 Hrs)
Take your Pokémon™ journey to the Kanto region with this special hardware bundle! It packs in the Nintendo Switch™ system, a Pikachu and Eevee themed dock and matching Joy-Con™ controllers, the Poké Ball™ Plus accessory, and a download code for the Pokémon™: Let's Go, Pikachu! game.
Choose between two different partners, Pikachu and Eevee, and become a top Pokémon Trainer as you battle other trainers. Use a throwing motion to catch Pokémon in the wild with either one Joy-Con™ controller or Poké Ball™ Plus accessory, which will light up, vibrate, and make sounds to bring your adventure to life.
Share your adventure with family or friends in 2-player action using a second Joy-Con or Poké Ball Plus (sold separately). You can even connect to the Pokémon™ GO app* using a compatible smartphone to bring over Pokémon originally discovered in the Kanto region!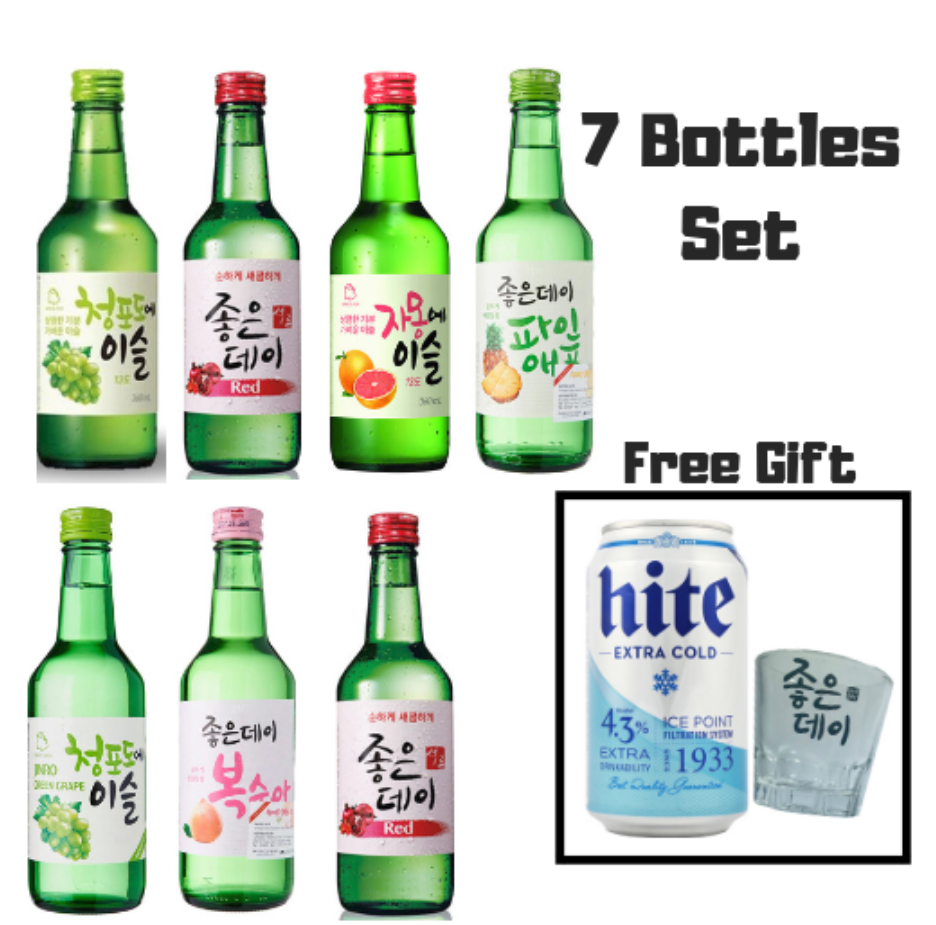 Goodday Soju 7 Flavours Set (With Free Shot Glass & Hite Beer) | $61.60 $49.90 (04:00 Hrs)
Purchase the Goodday Soju 7 Flavours Set that comes with a free shot glass and Hite Beer for just $49.90.
Hite Extra Cold is a highly drinkable beer formulated to favour a refreshingly ice cold feel. Brewing of the beer consists of selecting the finest ingredients – barley malt, hops, and combines technology with traditional European Lager recipes. Cutting edge Ice Point Filtration (results in a smoother, refreshing lager as every step from fermentation to filtration is done below 0°C ), and Air Block Systems (ensures that the beer comes in less contact with air, which results in a cleaner, fresher tasting product), guarantees that Amber Frost is produced only to the highest quality and consistency.
Jinro Flavoured Soju (13% ABV) Chamisul infused with fruit juice. Sweet, light and totally refreshing!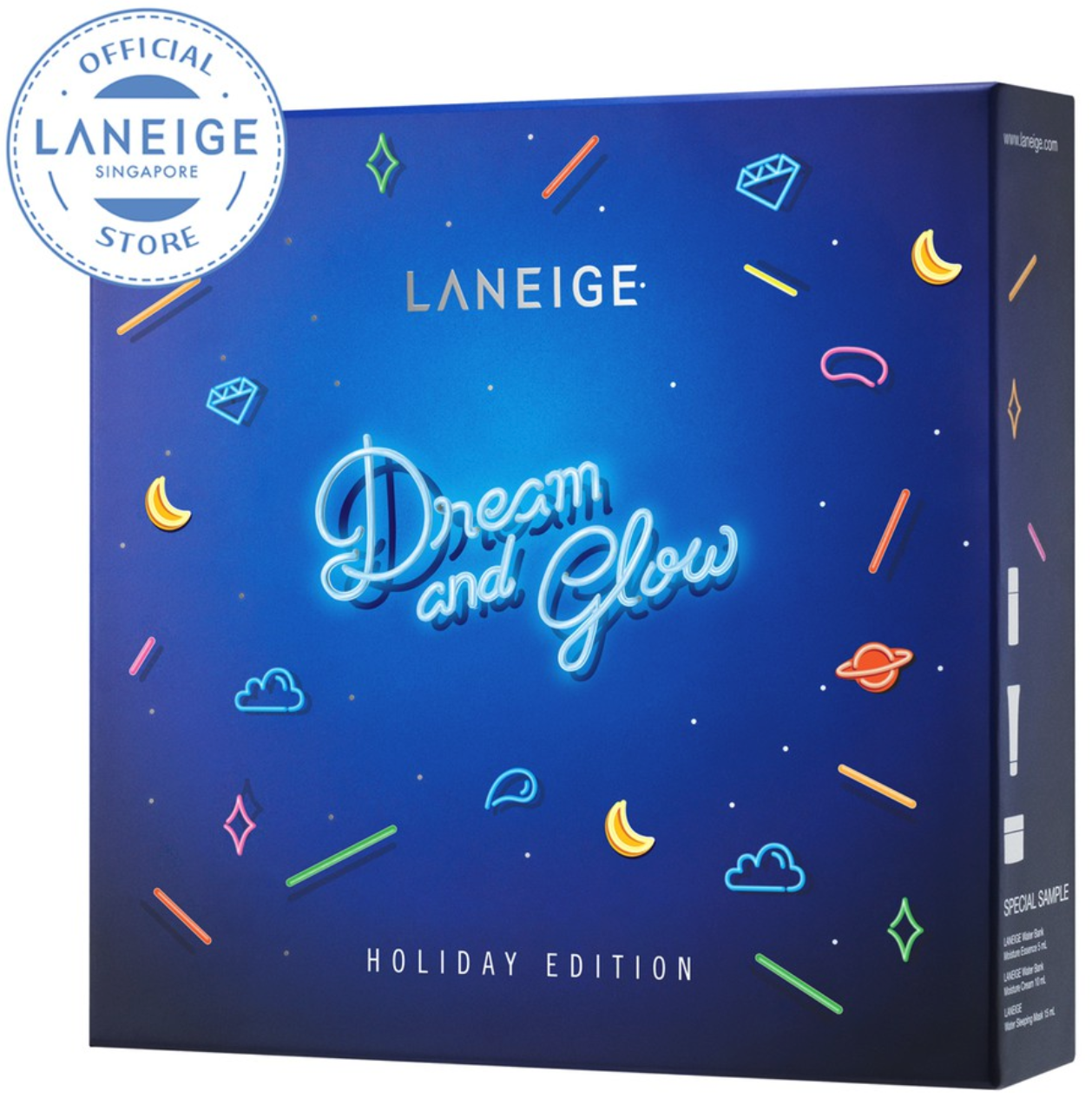 Laneige Brand Box | $100.00 $29.00 (12:00 Hrs)
The 2018 Laneige limited-edition Holiday collection will make your year-end more special! Each box contains: Lip Sleeping Mask (1 x Berry and 1 x Mint Choco Flavour), Lip Glowing Balm (1 x Berry and 1x Grapefruit Flavour)
Lip Sleeping Mask
Sleep-in mask for the lips. Gently melts away dead skin cell leaving lips moist and soft the next morning Berry Mix Complex. Rich in vitamin C and anti-oxidants which act on dry, rough lips, making them smooth and supple. Moisture Wrap patented technology which helps to retain moisture and lock-in active ingredients
Lip Glowing Balm
Lip balm that makes the lips look shiny, smooth, and supple as if having coated the lips with a moisturizing film! Provides care for dry, chapped lips instantly by soothing flakey dead skin. Creates a thin, fitting base for lip makeup, especially matte lipstick!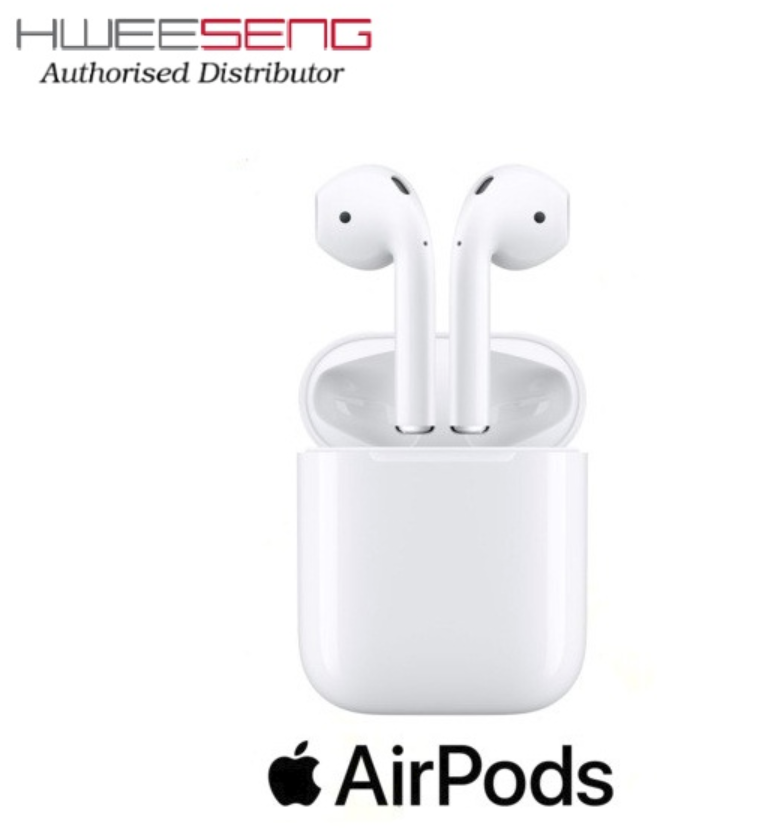 Apple AirPods | $238.00 $179.90 (13:00 Hrs)
AirPods will forever change the way you use headphones. Whenever you pull your AirPods out of the charging case, they instantly turn on and connect to your iPhone, Apple Watch, iPad or Mac. Audio automatically plays as soon as you put them in your ears and pauses when you take them out. To adjust the volume, change the song, make a call or even get directions, just double-tap to activate Siri.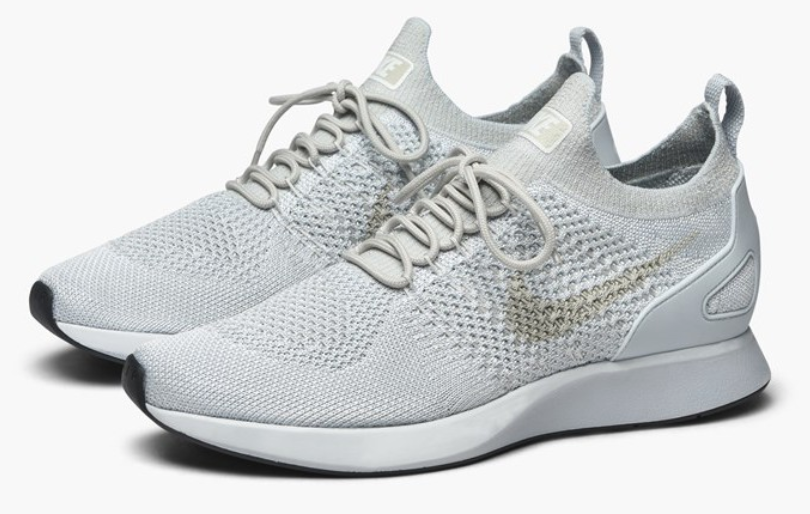 Nike Air Zoom Mariah Flyknit Racer | $229.00 $115.00 (14:00 Hrs)
The '80s racer makes a triumphant return as a lifestyle sneaker in the Nike Air Zoom Mariah Flyknit Racer Men's Shoe. Foot-hugging Flyknit material in a bootie-style construction lets you throw it on and go.
A lightweight racing shoe designed to act and feel like a sock without compromising the support many runners crave. If you've got a race coming up, the Flyknit Racer may be worth considering.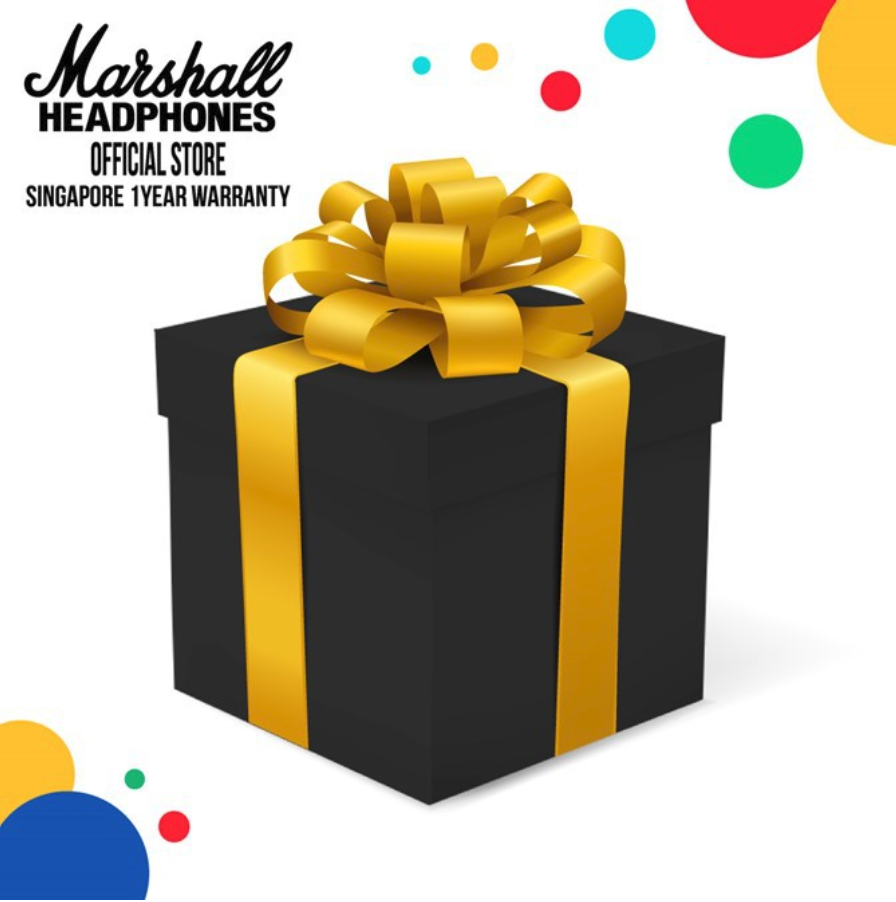 Marshall Brand Box | $489.00 $99.00 (17:00 Hrs)
Celebrating 11.11, Marshall has partnered with Shopee to offer you an exclusive mystery box!
300 Mystery Boxes are available up for grabs of which:

246 boxes of Mode EQ $139, i.e. 82% chance getting Mode EQ

36 boxes of Major III BT $289, i.e. 12% chance getting Major III BT

18 boxes of Acton $489, i.e. 6% chance getting Acton
Marshall amps and audio products are one of the popular picks among professional musicians around the world. This is your chance to snag one of their coveted product for less.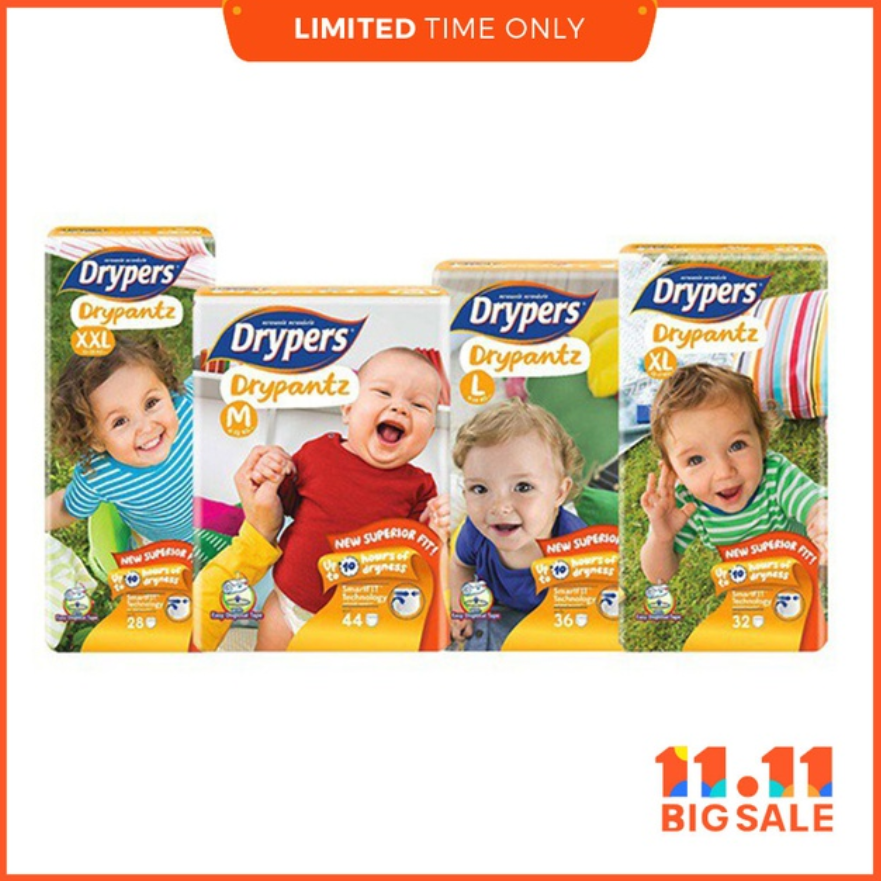 Drypers Drypantz Carton Sales | $49.90 $31.90 (19:00 Hrs)
Finding it hard to put on tape diapers for your little one? Try Drypantz! Drypers Drypantz is designed for every day, anytime use. It has an Activ-Core feature that helps to quickly absorb urine, prevent flow-back and provide longer lasting dryness.
It also comes with Comfort Fit, a snug and soft waist pants that hugs baby's waist fittingly.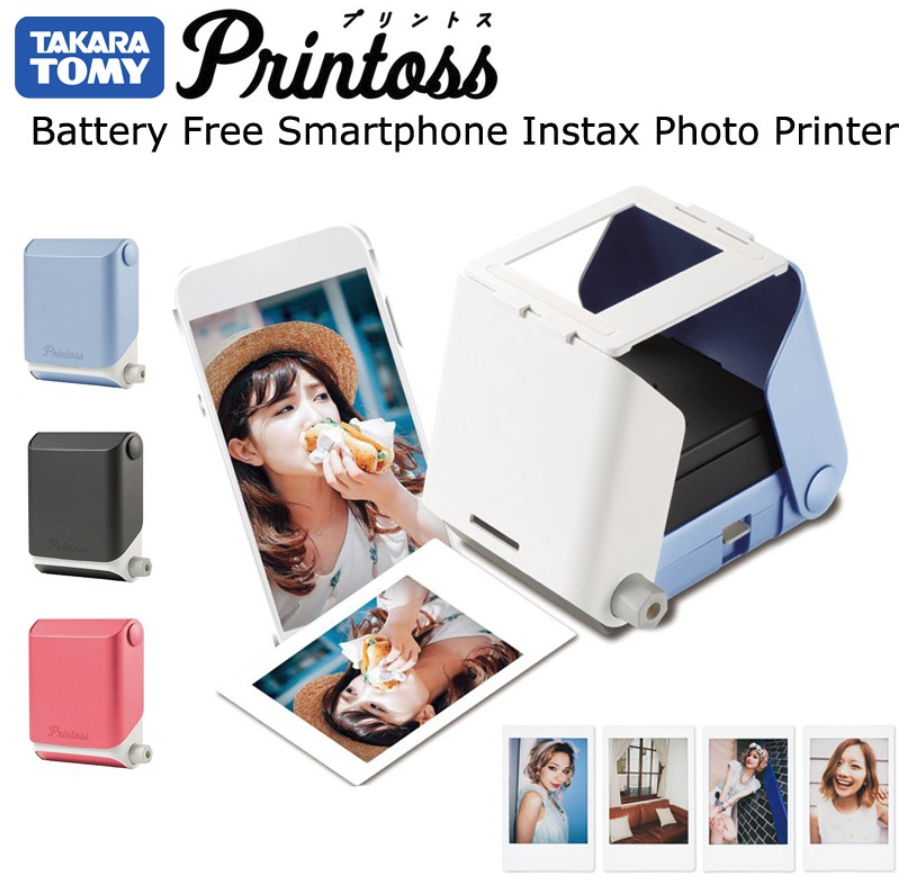 Printoss Instant Camera  | $54.90 $45.90 (21:00 Hrs)
The Printoss Smartphone Photo Instant Printer works like a scanner and printer combined. Just place your phone over the device and press the "shutter" switch at the bottom of the printer. Then turn the handle to print out a Polaroid-style copy of the photo or image on your phone screen. No app or connection is required between your device and the Printoss, making this a very fast and simple solution to the desire to share physical copies of our snapshots.
Easily print photos you took with smartphone anytime! "Prints" is an entirely new "print toy" that prints on Instax mini film by simply placing a smartphone on top of the Printoss, no difficult operation at all.
Shopee 11.11 Big Sale
With so many deals ongoing, be sure to snag the items you want! Popular items will be gone within minutes on Shopee, so set your alarms and reminders because fastest fingers first! For new users of Shopee, do not forget to key in MONEYDIGEST11 at the checkout page for $11 off a minimum spend of $20.
For more information, head over to Shopee 11.11 Big Sale or download Shopee's app on the App Store/Google Play Store.