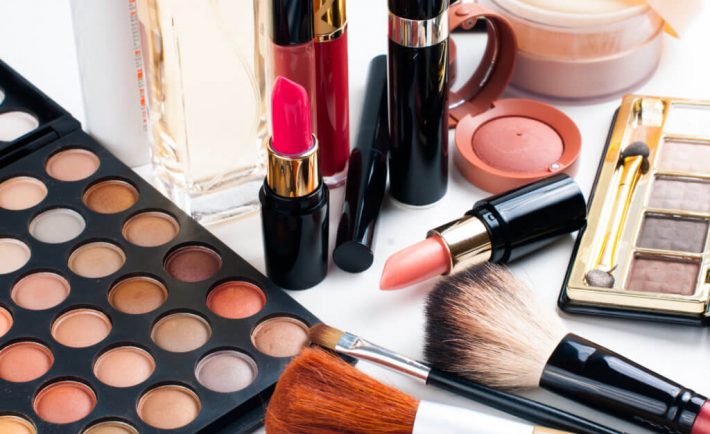 Image Credits: digitalafbetaling.dk
Fashion trends come and go, but one thing that remains constant is the cost of makeup.
The good news is that there are plenty of ways to save money on makeup without having to sacrifice quality.
In this post, we will share some tips on how to save money on makeup without compromising your look. So whether you're a makeup lover or just looking to save a little extra cash, read on for some helpful recommendations.
DIY your makeup
All you need is a few simple ingredients, and you can create a blush, eyeshadow, or lipstick that's perfect for you. Apart from being a great way to save money, it's also a fun way to experiment with new colors and textures. Search online for "recipes" and get creative with mixing up your own!
Invest in quality over quantity
Rather than buying a bunch of drugstore brands, you should save up and purchase a few high-quality products. Not only will they last longer, but they will also give you better results. So what are some high-quality makeup brands? We're glad you asked! Some of the best brands used by ladies worldwide include MAC, NARS, and Bobbi Brown.
Join beauty subscription boxes
View this post on Instagram
If you're like most women, you love buying new makeup products. The trouble is, those products can get a little expensive, especially if you're someone who likes to keep up with the latest trends.
But there is a way to save money on makeup without having to sacrifice quality or style: join a beauty subscription box. These boxes are like mini-beauty stores that send you a new selection of makeup products each month. And the best part is, they usually cost far less than buying those products individually and have you risk not liking them.
Use what you have before buying anything new
For example, if you have an eyeshadow palette that you love, try using those colors in new combinations. Or if you have a lipstick that's your favorite, experiment with different ways to wear it. By using what you have before buying anything new, you will be able to stretch your makeup budget a lot further.
Compare prices online and shop at discount stores
When it comes to buying makeup, one of the smartest things you can do is compare prices online. That way, you can get an idea of what's a fair price, and then you can head to a discount store to see if they have any deals. Another thing you can do is wait for sales. Most makeup brands have sales at least once a year, so you can stock up on your favorite products then.
You don't have to forgo your love for new makeup products to save money. There are plenty of ways to cut costs without having to sacrifice your beauty routine. Look out for great deals online, especially during the holiday season. And as a bonus suggestion before we go, why not consider buying in bulk? If you have a preferred lipstick or blush, purchase several at once to get them at a discounted price!