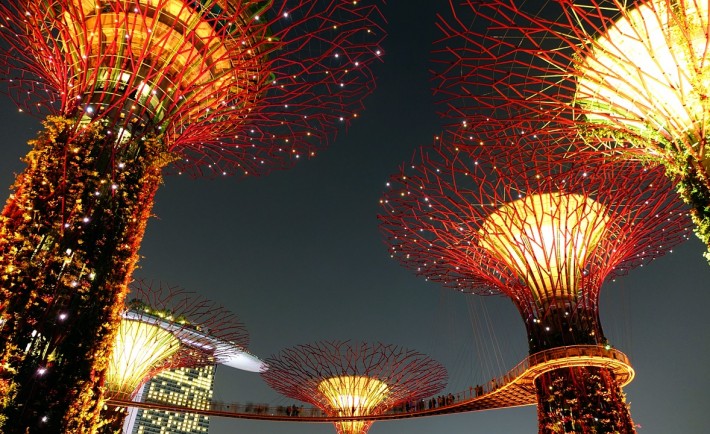 Image Credits: pixabay.com (CC0 Public Domain)
Your wallet must be exhausted after the weeklong festivities in celebration of Singapore's golden jubilee. Give your wallet a break and ease its pressure by doing budget-friendly or free things in the weeks to come. Start with these:
1. Read a book or a series at the nearest public library.
2. Take advantage of the free Wi-Fi at MRT platforms.
3. Catch up with your friend through video chat.
4. Daydream about the future.
5. Purchase and play Frisbee outdoors
6. Create your homemade pizza with affordable ingredients.
7. Make and eat different homemade desserts such as s'mores.
8. Play dress-up with your children.
9. Have a volleyball game at the Siloso Beach.
10. Enjoy a sleepover with your friends.
11. Update your social media profiles (e.g, change profile photos).
12. Upgrade your C.V. or Resume.
13. Creatively arrange your decorative flowers.
14. Make your own recycled vase.
15. Host a movie marathon with your friends or family.
17. Write an essay, a journal, a poem, or a short story.
18. Listen to your favorite music.
19. Watch the sunset with your special someone.
20. Gaze alone night sky.
21. Play old-school video games.
22. Go for a neighborhood run.
23. Take pictures of sights.
24. Build a free music playlist at Spotify.
25. Organize your drawers and closets.
26. Book a free tour at NUS Baba House (A Preserved Heritage House).
27. Enjoy the fantastic view of the Supertrees at Gardens By The Bay.
28. Indulge in Changi Airport's freebies.
29. Walk high at the MacRitchie Reservoir's Treetop Walk.
30. See higher at magnificent ION Orchard's 55th level.
31. Bike and chill out at the East Coast Park.
32. Hunt all the eight Merlions in Singapore.
33. Visit the largest and oldest cathedral in Singapore – St. Andrew's Cathedral.
34. Jalan-Jalan at the Changi Point Boardwalk.
35. Have a beautiful time with homemade DIY spa treatments.
36. Appreciate amazing art at the Gillman Barracks.