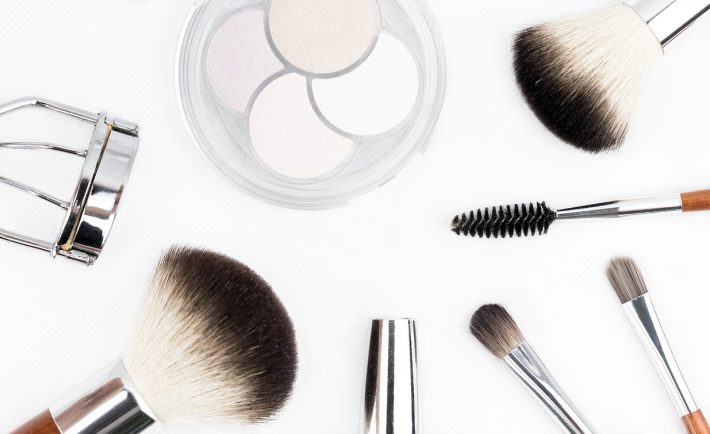 Image Credits: pixabay.com
How many ways can you earn money from your addiction or enthusiasm for makeup? Well, let me count the ways.
#1: BY KEEPING A GROOMING REGIMEN
Bodies of literature have proven that good-looking individuals have an advantage in the workplace. It was found that "attractive individuals earn roughly 20% more than people of average attractiveness." Aside from attractiveness, grooming affect the rewards. Women's earnings, in particular, benefit from good grooming.
#2: BY OFFERING REASONABLY-PRICED MAKEOVERS
If your friends or co-workers have been highlighting how well you apply your own makeup then, you can put your artistic talent into good use! Offer makeovers as a regular side gig. You may either set up a small station at your home or set up a station at your client's home. Offer a reasonable rate as you are starting a new business.
#3: BY BECOMING A BRAND AMBASSADOR
A brand ambassador directly interacts with the consumers as she or he sells household, beauty, or health products. You may join Avon's or Mary Kay's legion of independent ambassadors. Becoming a brand ambassador or a sales representative allows you to have the freedom to design a schedule that works for you without thinking of building a business from ground up.
#4: BY WRITING ABOUT BEAUTY
Turn your cosmetics hobby into a sserious business by establishing a beauty blog. Put time and effort into cultivating your followers and boosting your views. Use your unique interest for makeup to build a fan base. Once all is set, brands will reach out to you for sponsorship deals and other advertisements. You may market your blog too.
#5: BY SELLING YOUR UNOPENED ITEMS
Much like my sister, many makeup obsessed individuals buy certain products that they may never use. She is tempted to visit Sephora every pay day. Moreover, she does not want to let a huge discount pass. She cannot be the only one!
You probably bought a product on a whime and you realized that it does not suit you. Instead of letting it gather dust along with a pile of underused items, you may sell these products online. Post a high-resolution photo along with a convincing caption at Carousell or Gumtree. Interested parties will message you soon.
#6: BY PERSONALLY SHOPPING FOR SOMEONE
Let us face it! Navigating the beauty aisles is second nature to you. With an utter fondness for cosmetics, you may use your skills as a personal shopper. Offer professional services to your relatives, friends, and co-workers. You can either charge per trip or per hour.
Please put the volume of items as well as the shop's location into consideration.