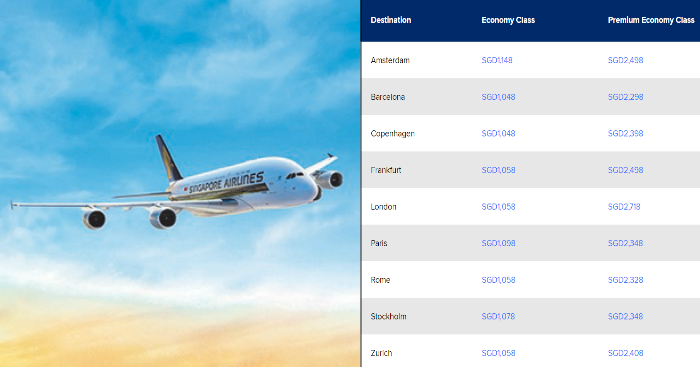 Fuel your wanderlust and fly to destinations you love with Singapore Airlines and SilkAir.
With over 50 cities worldwide to choose from, your next holiday is much closer than you think.
Enjoy special fares with Mastercard when you book a getaway with your loved ones.
Sale period: Now to 12 Mar 2019
Travel period: Selected periods between 1 Apr and 31 Aug 2019
Check out the sale fares below:
Fares to Southeast Asia
Fares to China
Fares to Korea
Fares to Australia
Fares to New Zealand
Fares to Europe
Fares to USA
Fares to South Africa
Fares to West Asia
Who will you travel with? Share these promo fares with your friends and loved ones!