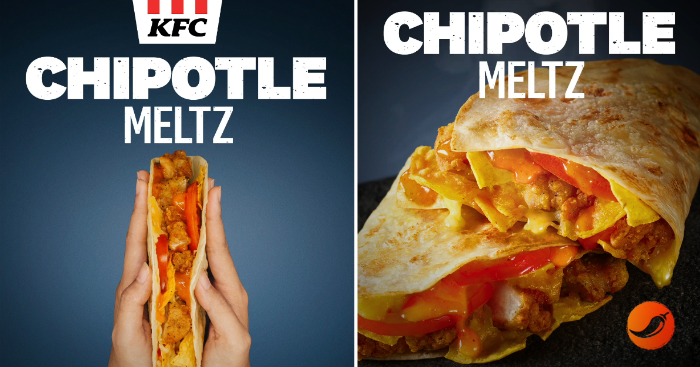 Yes, it folds! And it packs immense power inside: Original Recipe fillet chunks, BBQ nachos, sliced tomatoes, and shredded mozzarella & cheddar, then drizzled with smoky chipotle mayo.
KFC brings you the KFC Chipotle Meltz! Let them deliver this #DeceivinglyDelicious meal to your door, or pick up at their restaurants starting from 8 April 2020.
Share this news with your friends and loved ones!
---
Get $250 Cash via PayNow when you apply for the new Citi Cash Back+ Card from 4 – 7 Apr 20