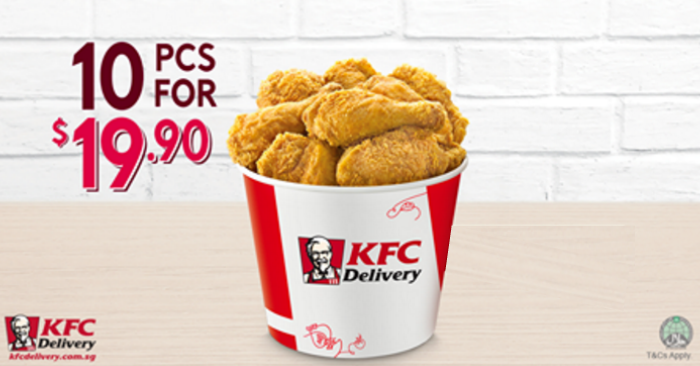 Enjoy your favourite KFC Chicken at the comfort of your home.
KFC has released a promo code to let you enjoy 10 pieces of chicken for just $19.90!
Simply enter the promo code 10FOR19.90 when you make your order online.
Promo code is valid for use starting from 1 Feb 2017.
Order online here now.
Share this promo code with your friends and loved ones, and let them save on their KFC Chicken!