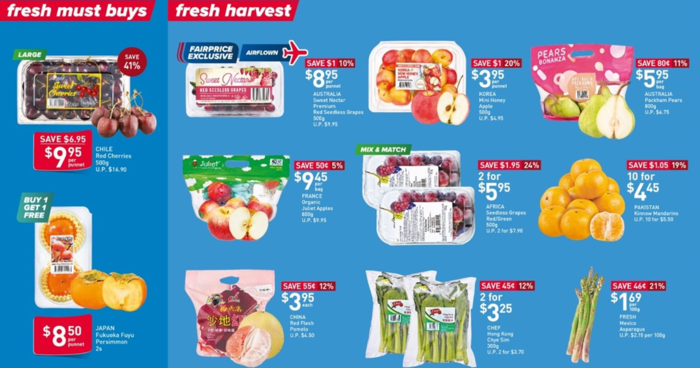 Get your seasonal fruits and vegetables at Singapore's trusted grocery retailer. FairPrice offers a wide range of products to choose from! Enjoy up to 50% off fresh your favourite fruits from Japan, Australia, New Zealand, and more! Head down to your nearest outlet to enjoy these great savings from 4 – 10 February.
Pamper yourself and enjoy a buy 1 get 1 free promotion for Japan Fukuoka Fuyu Persimmon (2s). Perfect for gifts and a great party snack for reunions with family and loved ones.
FairPrice exclusive! Airflown Australia Sweet Nectar Premium Red Seedless Grapes (500g) at only $8.95 per punnet. Eating in season has always been the best way to enjoy harvests where it tastes sweetest and perfectly ripe. Besides tasting at their best, fruits and vegetables in season peak in flavour and nutrients.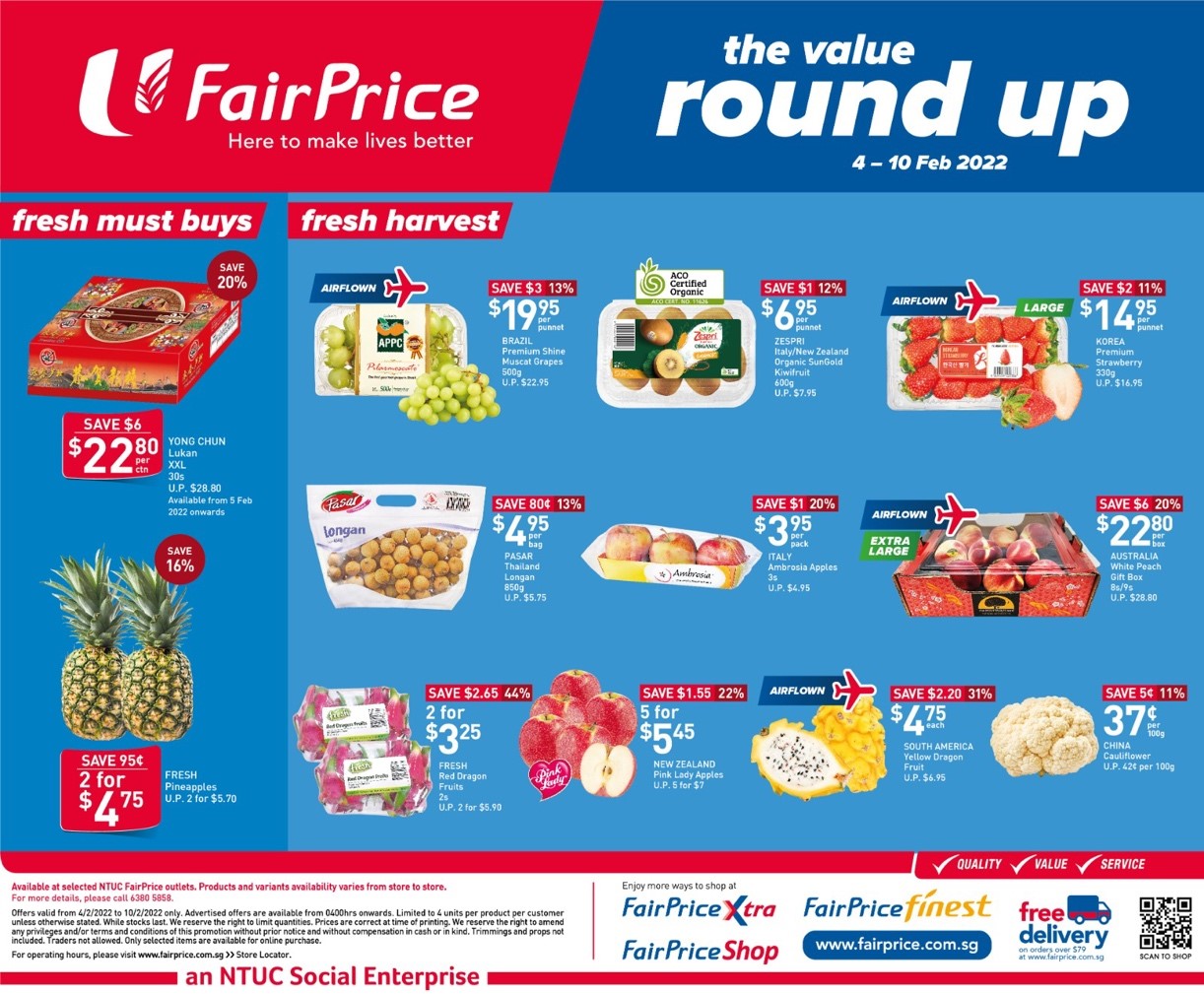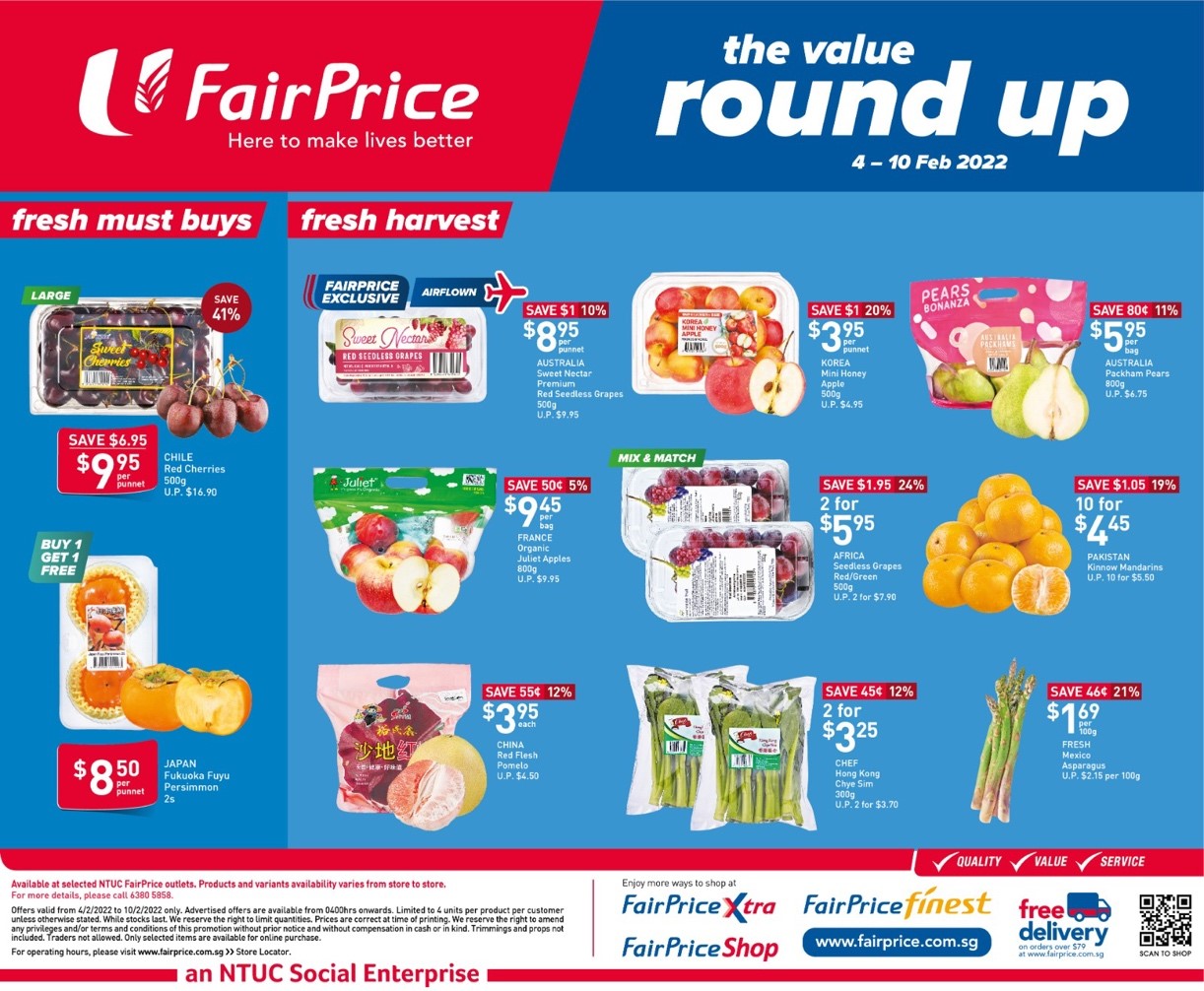 Other must buys include:
Chile Red Cherries (500g) at $9.95 per punnet (41% off)
Yong Chun Lukan XXL (30s) at $22.80 per box (20% off)
Fresh Pineapples, 2 for $4.75 (16% off)
South America Yellow Dragon Fruit at $4.75 each (31% off)
Korea Mini Honey Apple (500g) at $3.95 per punnet (20% off)
Available from 4 – 10 Feb only, buy now before they're all gone!