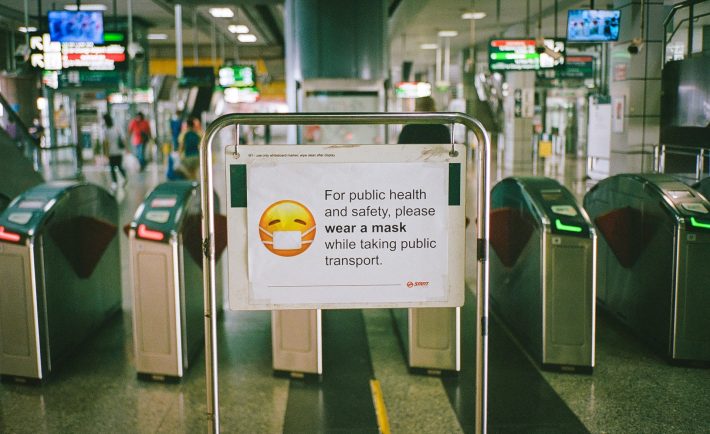 Image Credits: unsplash.com
[This article has been updated to adhere to the recent announcements given last July 16.]
More COVID-19 safety measures will be eased from July 12 onwards. Here are some of the highlights.
#1: GROUPS OF UP TO 5 PEOPLE CAN DINE-IN AT F&B ESTABLISHMENTS
The limit on groups allowed to dine-in at Food and Beverage (F&B) establishments was raised from 2 to 5. Up to five people can eat together as long as they are all fully vaccinated, equipped with negative Pre-Event Testing (PET) results, proven to recover from COVID-19 within 270 days, or qualify for the 5-person group eligibility rule. You must adhere to other safety measures such as social distancing and always wearing their masks (i.e., except when eating or drinking) too.
Dining-in remains as a higher-risk activity due to having many people unmasked in close proximity with one another. We must do our best to reduce the expulsion of droplets while at these establishments. Thus, entertainment at these places such as live singing and video screening will continue to be prohibited.
#2: WEDDING RECEPTIONS RESUME WITH NO MORE THAN 250 PEOPLE
The wedding receptions have resumed with no more than 250 people allowed with Pre-Event Testing. For wedding receptions with 50 people or less, PET will only be required for the wedding party. The wedding party usually includes the couple, their bridesmaids, and groomsmen.
As wedding reception remains as a higher-risk activity where guests tend to socialize over a long period of time, guests must adhere to all other safety measures to reduce the risk of transmission.
#3: FITNESS STUDIOS AND GYMS MAY CONDUCT INDOOR MASK-OFF EXERCISE ACTIVITIES
Fitness studios and gyms are allowed to conduct indoor mask-off exercise activities in groups of up to 5 people. However, indoor high-intensity mask-off activities will limit to groups of 2 from July 19.
The cap on class size for both outdoor and indoor mask-on classes will be raised to 50 (i.e., including the instructor) or to the capacity limit of the venue, whichever is lower.
#4: SOCIAL GATHERINGS AT THE WORKPLACE CAN HAPPEN
Despite having work-from-home as a default arrangement, employers are allowed to have social gatherings in the workplace until July 18. Up to 5 people can gather for said gatherings.
Furthermore, employers must ensure that they implement flexible working hours and staggered start times.
#5: ANTIGEN RAPID SELF-TEST KITS TO BE SOLD AT SUPERMARKETS AND CONVENIENCE STORES
Antigen Rapid Test kits were made available at designated local pharmacies from June 16. Fortunately for us, these self-test kits will be available at supermarkets and convenience stores from July 16 onwards.
Customers may also purchase more than 10 kits per person. This will allow the members of the public to buy as many kits as they need.
#6: TRACETOGETHER, SAFEENTRY REQUIREMENTS WILL BE REINTRODUCED IN SUPERMARKETS FROM JULY 21
Ministry of Health stated that the high volume of patrons in supermarkets increases the risk of transmission. Thus, all supermarkets will enforce TraceTogether-only (TT) SafeEntry (SE) and deploy SafeEntry Gateways from July 21.
The reintroduction of this rule will facilitate more targeted contact tracing for people who visited indoor buildings at the same time as an infected person.
According to MOH: "We encourage all members of public to comply with the SE check-in requirements and to carry their TT Token or keep their TT App active to facilitate contact tracing and help protect themselves and their loved ones."
When at least half of the population has been vaccinated, differentiated measures for people vaccinated under the national vaccination program will be introduced. The nation is expected to reach this milestone by the end of July.