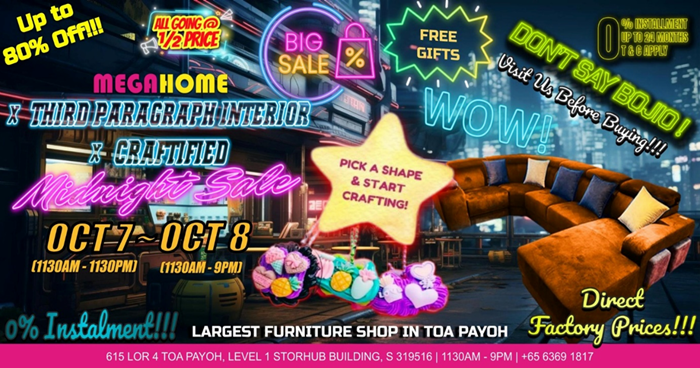 On October 7th, in a strategic alliance that promises to redefine the landscape of interior design, Mega Home Furnishing proudly announces its collaboration with the visionary minds at Third Paragraph Interior Design. This partnership symbolizes a commitment to elevating homes to new heights of sophistication and style.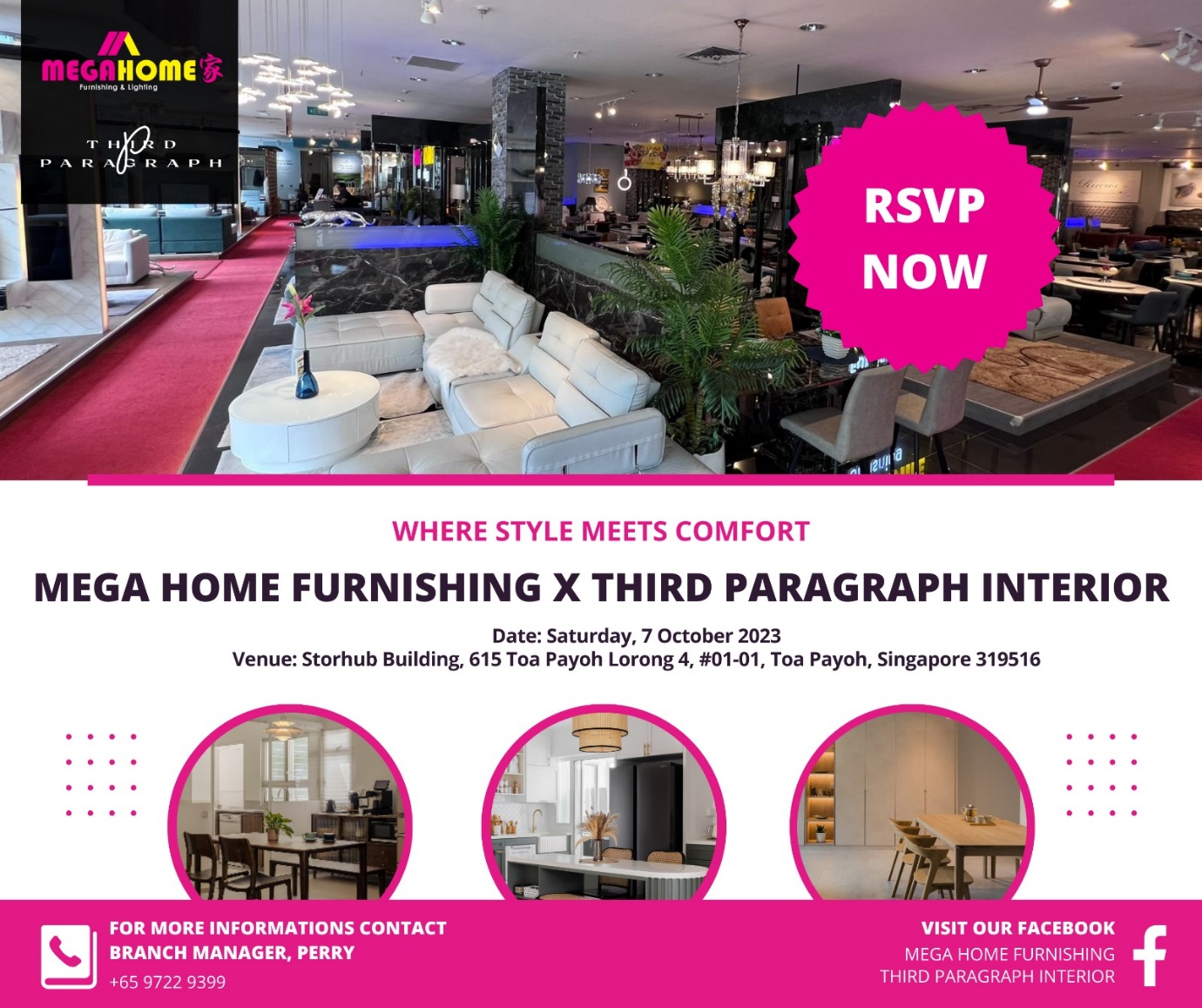 This collaboration goes beyond furniture; it's about crafting lifestyles. On October 7th, explore living spaces that echo your personality and preferences, meticulously designed to create an environment where comfort meets creativity. Besides that, discover a curated collection of furniture that combines functionality with flair. From chic sofas to elegant dining sets, find pieces that suit your taste and lifestyle.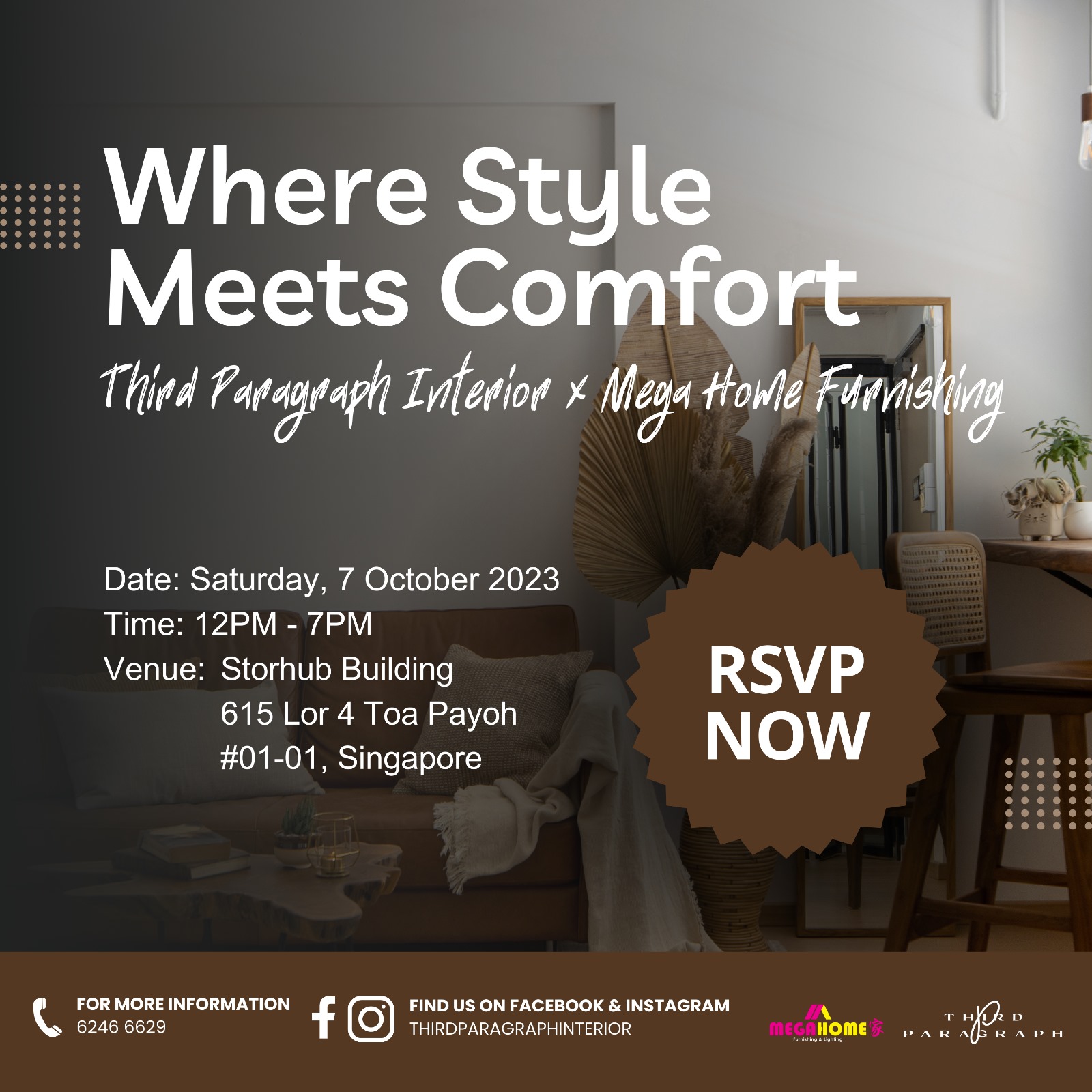 Meet their seasoned interior design consultants who are ready to turn your visions into reality. Whether you're looking for a complete home makeover or seeking advice for a specific room, their experts are here to guide you.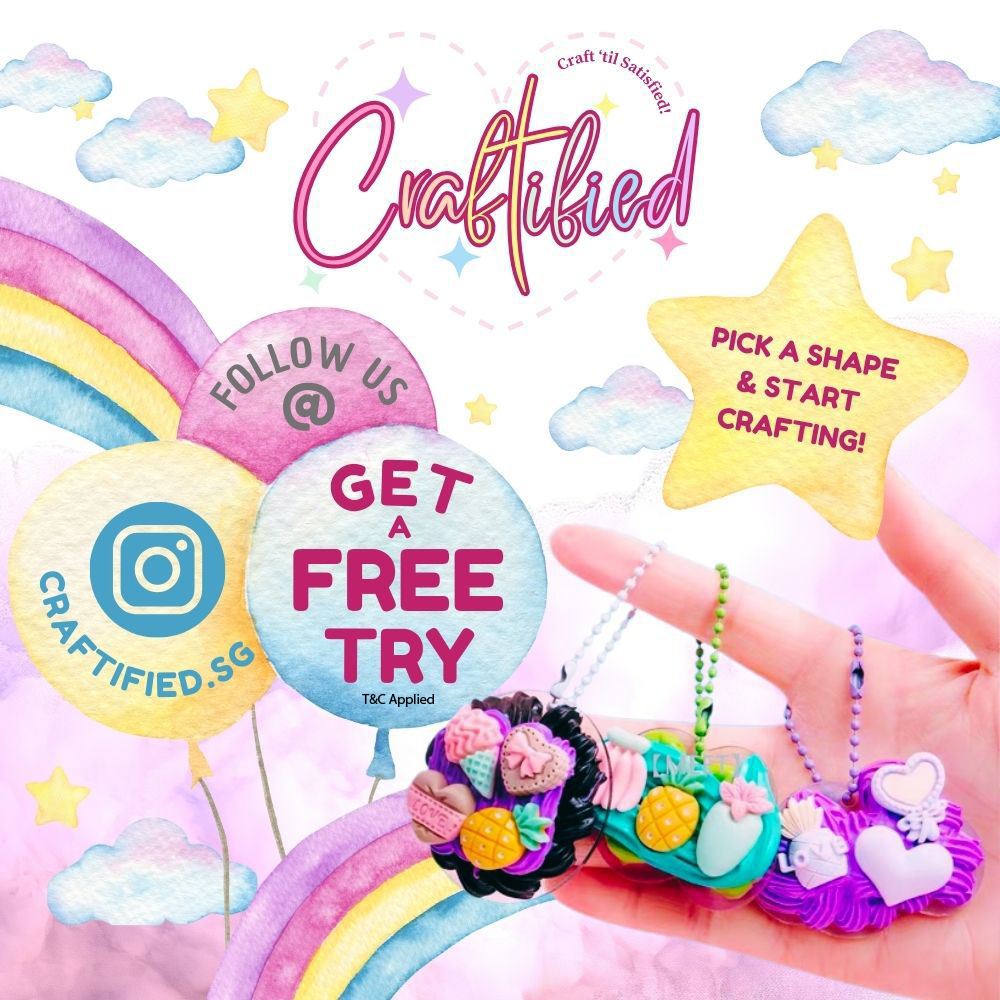 Craftified Corner for Kids:
While you explore the world of interior design, let your little ones unleash their creativity at the Craftified Kids' Corner. Supervised by their experienced team, kids can immerse themselves in a variety of hands-on craft activities, turning their imaginations into masterpieces.
You will engaging in interior design consultations on October 7th will have access to exclusive deals on furniture purchases. It's their way of expressing gratitude for choosing them to be part of your design journey.
Midnight Sale Spectacle:
As the clock strikes midnight, the excitement soars with Mega Home Furnishing exclusive Midnight Sale. Avail yourself of incredible deals on a wide range of exquisite furniture pieces, making this evening the perfect time to transform your living spaces.
7th October included deals!
Buy Design Sofa only starting at $399
Discover unbeatable deals on sofa. Upgrade your living space with design sofas starting at just $399, or relax in style on a plush three-seater recliner sofa from $699. For added luxury, explore two-seater recliner sofas priced from $499 and elevate your home with L-shaped sofas starting at only $699. Indulge in ultimate comfort with their range of three-seater sofas, available in leather and fabric. Don't miss this chance to transform your living area with stylish and affordable seating options at Mega Home Furnishing.
Get a Dining Table with 4 chairs only $399!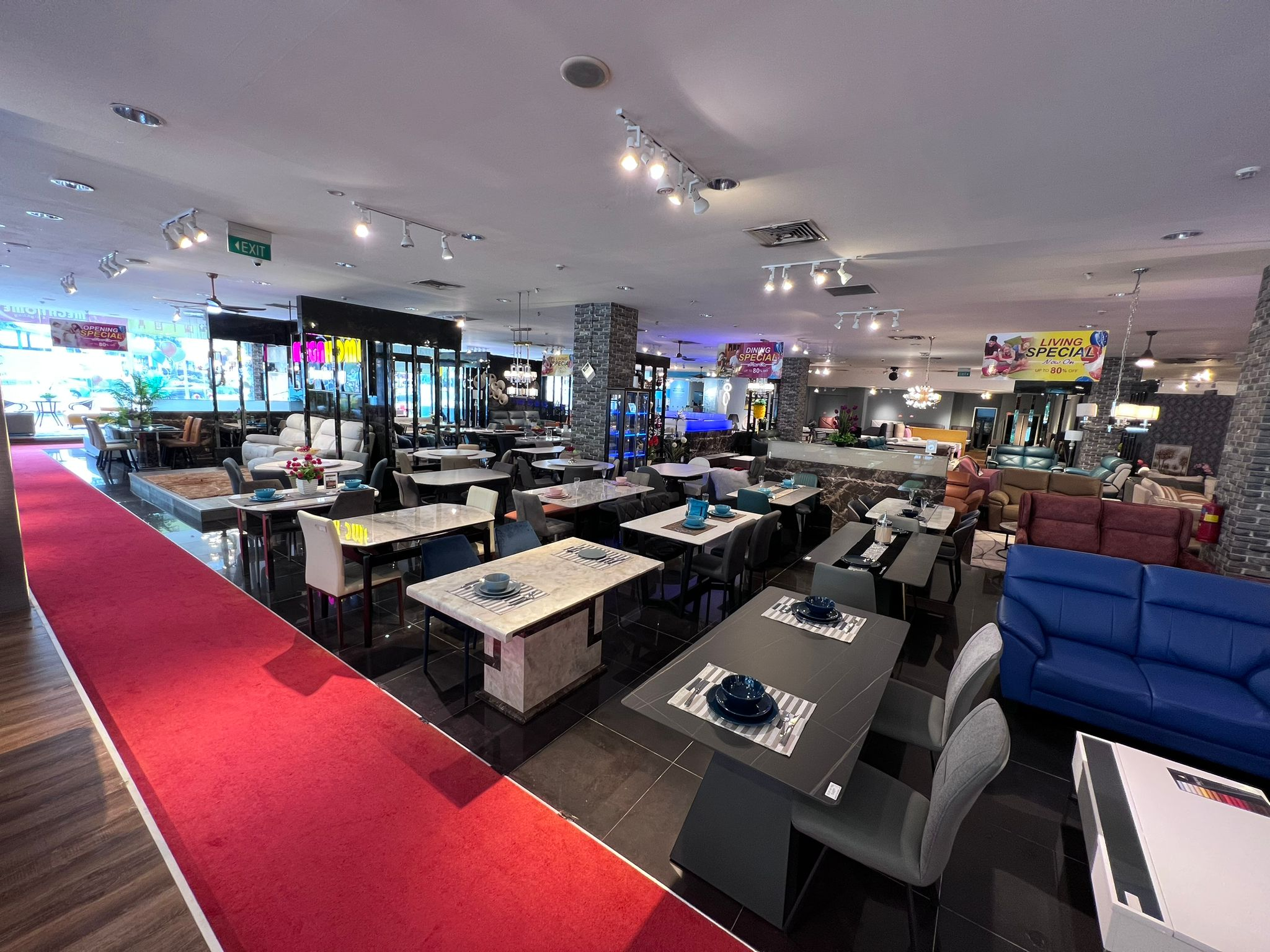 Gather your loved ones around a stunning dining set, featuring four chairs, and elevate your dining space with prices starting at just $399. Explore a diverse range of dining table styles, materials, and lengths, giving you the freedom to choose the perfect fit for your home.
Bedroom Bliss Awaits
Give your bedroom a makeover with Mega Home Furnishing's comfy mattresses and stylish bed frames. They promise a good night's sleep without costing a fortune. Upgrade to a queen-size designer storage bed frame, starting at just $399. Sleep soundly on a queen-size pocketed mattress, available from only $199. For the ultimate luxury, consider their 6ft king-size designer bed frame, starting at $499, and pair it with a 6ft king-size pocketed spring mattress, priced from $399. Get ready for sweet dreams!
Personalized Expertise, feature wall only $699.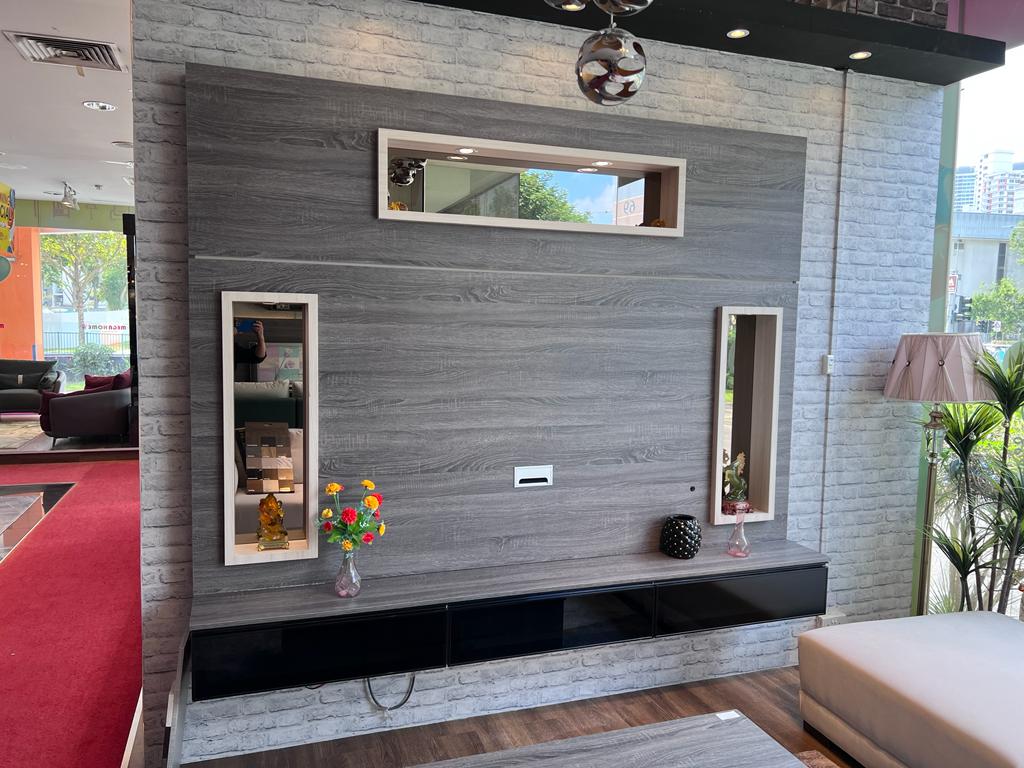 Their skilled team is committed to turning your dreams into reality! Introducing their special offer that brings your vision to life – a captivating feature wall at an incredible price of only $699! Picture having a group of experts devoted to reshaping your space into a work of art that mirrors your individual style and personality.
Meet Affordable Elegance: The $99 Dressing Table. Create Your Beauty Corner. This budget-friendly dressing table is more than furniture; it's a stylish statement piece that fits your style and offers a practical space for your beauty routine. Upgrade your space with this exquisite dressing table, starting at just $99.
Elevate Your Living Space with the Perfect Centrepiece: The $199 Coffee Table. Experience sophistication without exceeding your budget. Their $199 coffee table adds a touch of refinement to your home without compromising on affordability. Elevate your living area with a piece that speaks of both style and value.
Why Attend:
Personalized Design Solutions: Receive tailored recommendations to match your style and preferences.
Explore Quality Furniture: Preview and purchase high-quality furniture pieces that elevate your living spaces.
Family-Friendly Creativity: A unique opportunity for kids to engage in imaginative craft activities while parents explore home design options.
Limited-Time Offers: Take advantage of exclusive discounts and deals available only during this event.
Event Details
📅 Date: 7thOct 2023 (Saturday)
⏰ Time:
1130pm- 0900pm (Mega Home x Third Paragraph Interior design x Craftified)
0600pm- 1130pm (Mega Home Mid-Night Sale)
📍 Location: 615 Lor 4 Toa Payoh, Level 1 Storhub Building, Singapore 319516.
FB PM Appointment: https://m.me/megahomefurnishing
WhatsApp Appointment:Perry https://wa.me/+6597229399
Showroom Line: +65 6250 9221
Transforming your home begins with inspiration and guidance. Join them on October 7th to experience a seamless blend of expert interior design consultations, a diverse selection of exquisite furniture, and a day of creativity for your children at the Craftified Kids' Corner. Design your dream space with the whole family!