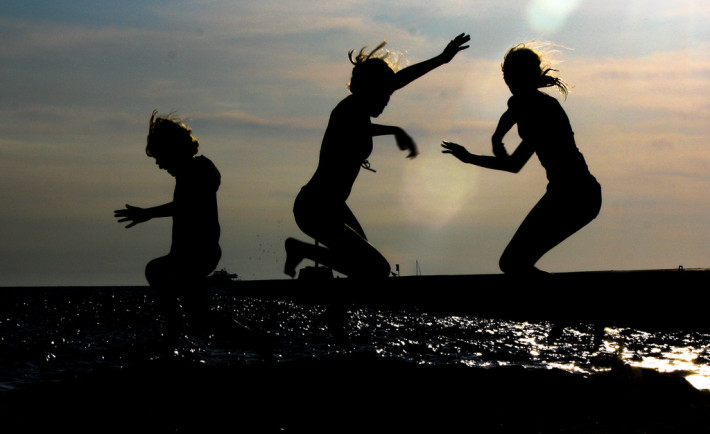 Image Credits: wsilver via Flickr
Spending quality time with your children need not be costly! What is important is to shower them with your unconditional love and undivided attention. Here is a list of "Budget-Friendly Ways To Amuse Your Children" especially this upcoming school break…
1. FAMILY GAME DAY
Entertain your kids with a solid hour of board games, cards, and puzzles. If you need to purchase a board game, you may check out Toys "R" Us. Toys "R" Us provides huge selection of toys and infant products that, are priced to give you value for you money.
Round up your kids and play the Disney Assorted Inlay Wood Puzzles (S$9.95), UNO® Disney Frozen Cards (S$11.90), or the Pavilion Wooden Snakes and Ladders (S$19.95).
2. EXPLORE THE PARKS OR PLAYGROUNDS
Going to the nearby playground and watching your child get active would not cost you a cent! Alternatively, you may take your child to the nearby parks (e.g., East Coast Park, Bishan Park, and Lower Seletar Reservoir Park) to have a simple picnic or to play outdoor games and sports such as Frisbee, Hula Hooping, and Cycling.
For a complete list of parks in Singapore, visit: nparks.gov.sg.
3. GO TO BEACH
Nothing screams fun with kids more than a sunny day at the Palawan Beach at Sentosa. Enjoy building sand castles, splashing water, and running around on the shore with your children. It is not only fun for them but it will definitely send them to a peaceful sleep afterwards. And if your child is still fueled with energy, experience the beauty of nature and the variety of its species as you go to Imbiah Lookout, Sentosa's Butterfly Park & Insect Kingdom. An admission rate for children aged 3-12 is S$10 while it is S$16 for adults.
4. BRING YOUR CRAFTS ON
Gather the available Arts and Crafts you have at your house to make a crafts box. If you fall short with items such as scissors, glue, crayons, stickers, and assorted colored papers, you can always go to Daiso as everything is priced at S$2 only. Each kid has a unique artistic expression so it is best to introduce your child to the different outlets such as drawing, singing, music, or dancing. The cost of these outlets is less than S$10!
5. EDUCATE AND AMAZE THEM
Activate your child's imagination by going to the libraries or museums. At the libraries, you can save more money by borrowing books and graphic novels rather than buying them. At the museum, you can ask your children to imagine that they are traveling in a different place as an archeologist, a historical writer, or an adventurer.