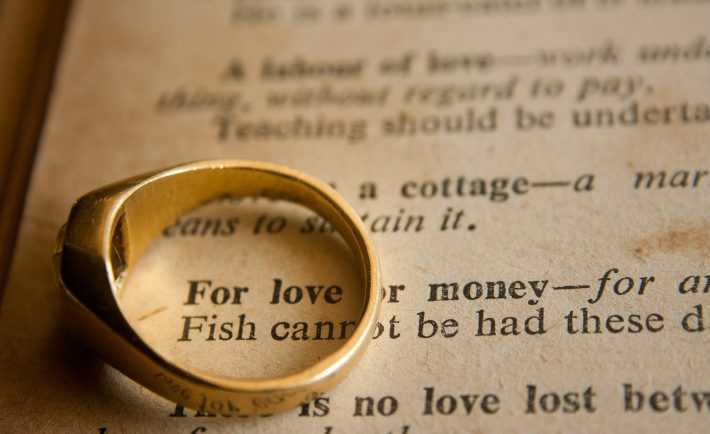 Image Credits: pixabay.com
One of the best things that could happen to anyone is getting married to the person he or she loves. Couples aim to have a memorable wedding experience. However, preparing for the wedding day can take a toll on one's physical, mental, and financial health. The pandemic adds to the stress of preparation.
In 2019, the average cost of weddings in Singapore is S$30,000 to S$100,000. Prices differ in 2022 due to the current economic situation. Nevertheless, you must set a realistic budget when you get married. Having a budget prevents the risk of overspending. You see, even the smallest purchases can quickly add up to the total cost of the wedding. On that note, here are some tips to create your dream wedding while maintaining a budget.
#1: SELECT THE RIGHT WEDDING VENUE
When it comes to wedding venues, some locations are more expensive than others. It is important to plan a budget for the venue and work from there. Do not go beyond this amount by selecting a venue that fits your allotted budget.
You can choose from various wedding venues such as chapels, hotels, churches, and outdoor venues. Your wedding venue must suit your wedding theme.
#2: DETERMINE HOW MUCH YOU ARE WILLING TO SPEND
Be honest with yourselves. The key to a hassle-free wedding is knowing exactly how much you can afford to spend and sticking to it. Examine your savings, your partner's savings, and your family's contributions.
It is not ideal to spend every dollar in your savings account just to enjoy an extravagant wedding. Be practical! You are in this marriage for the long run. Save some for future use.
#3: MAKE A DRAFT OF THE GUEST LIST
Nothing has a greater role on the wedding budget than the guest count. The number of guests can influence the size of the venue, the souvenirs, and the food. The more people attending your wedding, the bigger the budget.
Intimate weddings are welcomed during this time. Do not take it against yourself or your partner if you want to cut down the guest list. Both of you need to create a draft for the guest list and discuss who to invite.
#4: CONSIDER THE MARRIAGE SOLEMNIZATION AND RECEPTION REQUIREMENTS
Aside from your ceremony details, couples need to be aware of the Safe Management Measures (SMMs) as they plan for their wedding. For solemnizations taking place at a residential venue, you may invite up to 10 visitors. All attendees need to be fully vaccinated. The number excludes the vendors and solemnizer.
For indoor venues, it can take up to 1,000 attendees or 75% of the venue capacity in groups of 10 with 1-meter safe distance between groups. Lastly, outdoor venues have no limits on the number of attendees. The attendees will be grouped to 10 and maintain a 1-meter safe distance between groups. All attendees are required to be fully vaccinated.
Are you getting married soon? Do you have more ideas on how to make your dream wedding come true? Share your thoughts and suggestions in the comments section below!