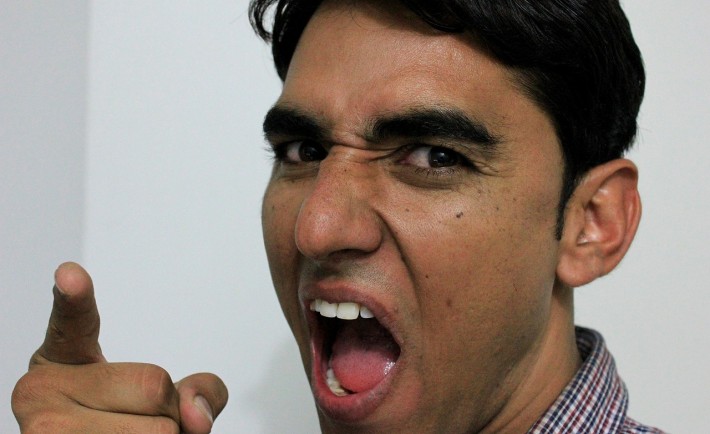 Image Credits: pixabay.com (CC0 Public Domain)
Research showed that your horrible boss does not only impact your work but also other your life. Avoid this harmful "spillover effect" by knowing the 7 Surefire Signs That Your Boss Is Horrible…
1. YOUR BOSS IS NEVER WRONG
Surely, you have encountered a person who thinks that he or she is never wrong! But what if that person is your boss? It affects everything – including employee job satisfaction.
If your boss does not admit that he or she is wrong then it means that pride outweighs all. Furthermore, it means that your boss is not willing to go out of the "comfort zone" for you.
2. YOUR BOSS GIVES LITTLE TO NO GUIDANCE
When your boss likes to decide in the moment with no clear long-term plans, you work in a very dynamic industry that is bound to have its flaws. With little to no goals to accomplish as a group and as an employee, your company will have no distinct direction.
3. YOUR BOSS IS INDECISIVE
Great bosses make decisions in the most quick and accurate way because they know that time is money. In contrast, horrible bosses make tentative decisions which they frequently re-analyze. This failure to decide may cost you and the company itself.
4. YOUR BOSS CHANGES THE SCHEDULE ABRUPTLY
Since the schedule was given to you beforehand, you made your plans for the day. Or so you thought! You see, your boss decides to change the schedule on the day itself and extend for a few more hours. It has happened to me before and I was not happy about it.
To avoid this, ask your boss to explain and justify why there is a need to change the schedule. If your contract entails rotations in your schedule then, you are good. But it is a different story if your schedule is supposed to be fixed.
5. YOUR BOSS PAYS YOUR WAGES LATE
As we live in one of the most expensive cities in the world, it is important to get your wages on time. If your boss pays your salary late for the first time or due to valid reasons then it is acceptable. However, if he or she does this on a regular basis, you must contact your superiors to address the problem right away.
6. YOUR BOSS PLAYS FAVORITES
Horrible bosses give amazing perks, consistent raises, and special assignments to the employees whom they like the most. In contrast, great bosses encourage their employees to excel in their own way.
7. YOUR BOSS DENIES YOUR VACATION
After staying for a year in the company and your boss does not grant your vacation then, it becomes a legal issue.
Once you are covered by the Employment Act and have worked for at least 3 months, you are entitled to annual leave of at about 7 days (for your first year). You will be entitled 14 days annual leave on your 8th year (of service in the company) and thereafter.
It is important to know your rights before entering the workforce.