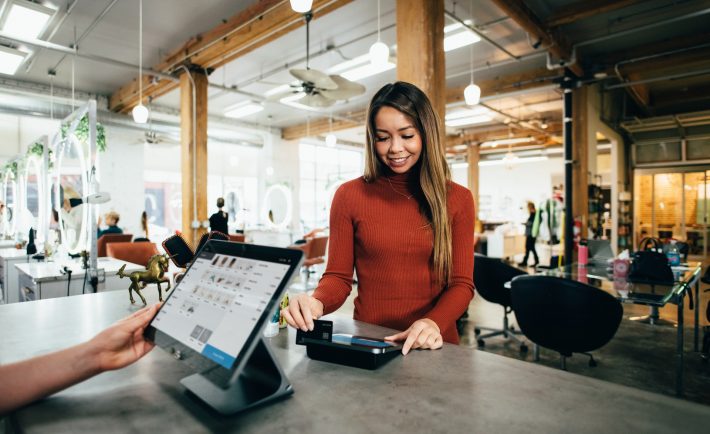 Image Credits: unsplash.com
From ease of purchasing items to fraud protection, credit cards offer the several benefits. Just please use your plastic card responsibly!
#1: RECEIVE ONE-TIME BONUSES
Signing up for new credit cards will qualify you for the initial bonuses or sign-up rewards. You can new items or reward points that can be redeemed for travel, gift cards, and more.
In contrast, a debit card that comes with a bank account generally offers no initial bonus or ongoing opportunity to earn rewards.
#2: TAKE ADVANTAGE OF THE GRACE PERIOD
When you make a purchase using your debit card, your money disappears right away. When you make a purchase using your credit card, your money remains in your account until you pay for your bill.
There are two main benefits of having a grace period. Firstly, the time value of money will save you money. Delaying eventual payment will allow you to earn money during the grace period. Secondly, you will have a set period to pay for your purchase. You do not have to watch your bank account balance vigilantly.
#3: BE REWARDED WHEN YOU SHOP
Reward credit cards allow its users to earn points for every purchase. Many reward credit cards give bonus points for certain categories such as restaurants, groceries, or petrol.
When your earnings reach a threshold, points can be redeemed for travel or gift cards to shop at participating retailers and restaurants. All you need to do is to choose a card that suits your spending pattern and your lifestyle!
#4: INDULGE IN THE COMPLEMENTARY CASHBACK
You can get a percentage of the items you purchase refunded back into your account with the credit card's cashback feature. How much you get back varies per bank or credit card. Nonetheless, rebates usually apply only to certain items.
For instance, Standard Chartered's Unlimited Cashback credit card* lets you receive 1.5% cashback on your eligible purchases. No minimum spending is required. Another example of no minimum spending is the Citi Cash Back+ Card*. It offers 1.6% cashback on all spending.
Note: *Terms and Conditions apply.
#5: BUILDING OF CREDIT SCORE
When people assess whether you are qualified for a loan extension or not, banks do not just look at your annual income. These banks also examine your credit rating for indications of proper financial management.
By using your credit card sensibly and regularly, you can build reputable credit rating. Enjoy lower interest rates for your unsecured loans by having a better credit score. Be sure to pay off your balances each month and keep your spending to a minimum.
#6: EXTRA LAYER OF PROTECTION
Apart from the convenience that cashless shopping can bring, certain credit cards offer a range of purchase protection insurance. This type of insurance will help ensure your peace of mind as you shop. The following protections can be given by your issuer: a. price protection, b. purchase protection, and c. fraud protection.
Price protection refers to getting back the difference or a percentage of the difference if an item you bought on your card drops in price within a timeframe. Purchase protection refers to the coverage against theft or accidental damage. This protection usually lasts until six months. Lastly, fraud protection refers to being refunded for purchases made using your stolen credit card or card details.