Your wedding day is a magical event filled with love, joy, and memorable moments.
One of the most cherished aspects of the ceremony is the exchange of rings, symbolizing the unity and commitment between you and your partner.
To make this moment even more special, I've handpicked a collection of lovely wedding ring holders that not only add a touch of elegance and charm to your big day but also serve as keepsakes to remind you of the love you share.
Prices reflected are accurate at the time of writing.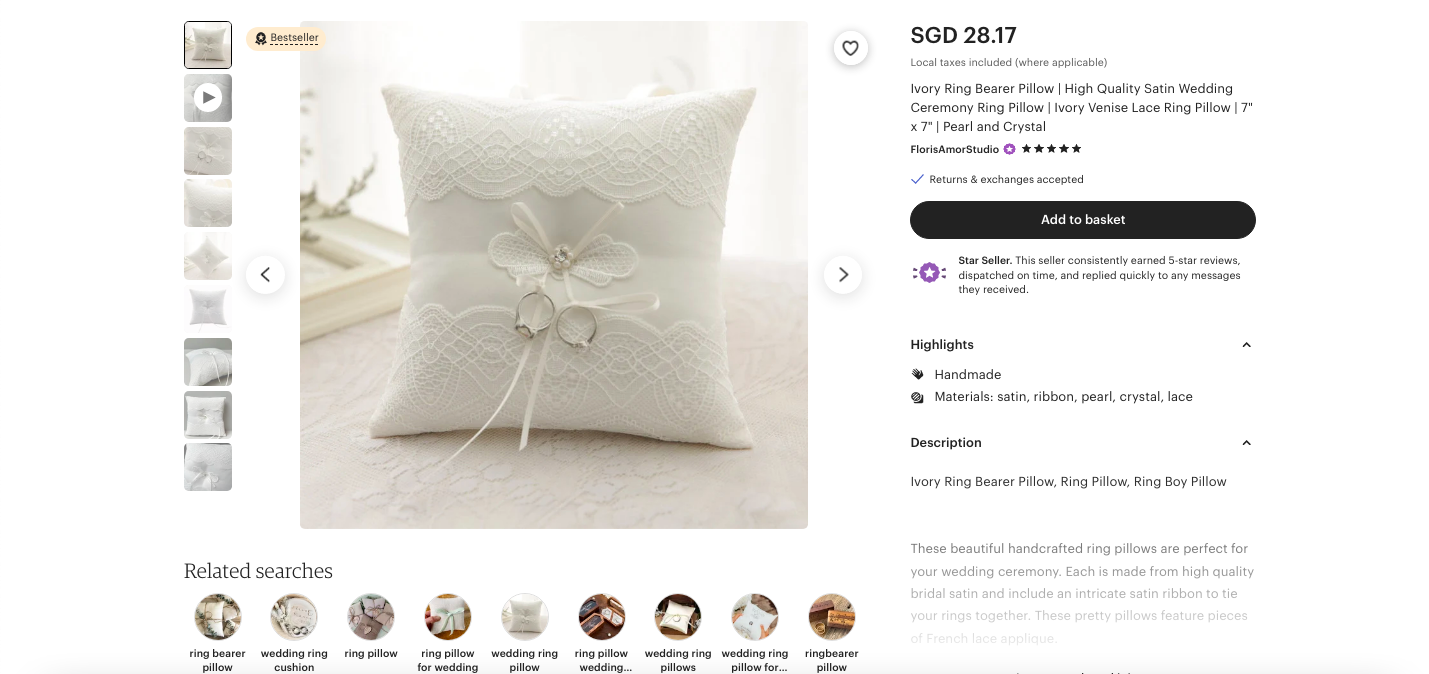 Price: $28.17
This handcrafted ring bearer pillow is fit for royalty. Made from luxurious ivory bridal satin and accented with delicate French lace, pearls, and crystals, it looks like an antique heirloom plucked from a palace.
Yet its charming style belies its utterly practical purpose: securely displaying your wedding rings as your ring bearer parades them down the aisle. Intricate satin ribbon securely ties your rings together while allowing them to rest on the pillow's plush, rounded surface.
Whether your wedding vibe is regal and refined or whimsical and rustic, this pillow adds a touch of vintage glamor and ensures your rings make a stunning debut in front of friends and family. Your ring bearer will feel like a little prince delivering your precious cargo on this special satin throne.
Price: from $35.80
I think the real showstopper is the exquisite calligraphy adorning the exterior, a personal touch added by the founder Jo, a self-taught calligrapher. Whether she pens your names, wedding date, or a heartfelt message, her flowing script transforms this box into an heirloom you will cherish for years to come.
On your wedding day, use it as a picturesque stage for your rings during your ceremony. And for anniversaries to come, it's a refined vessel holding memories as precious as the rings it holds. Destined to become a precious keepsake, this box was made for forever—just like your love.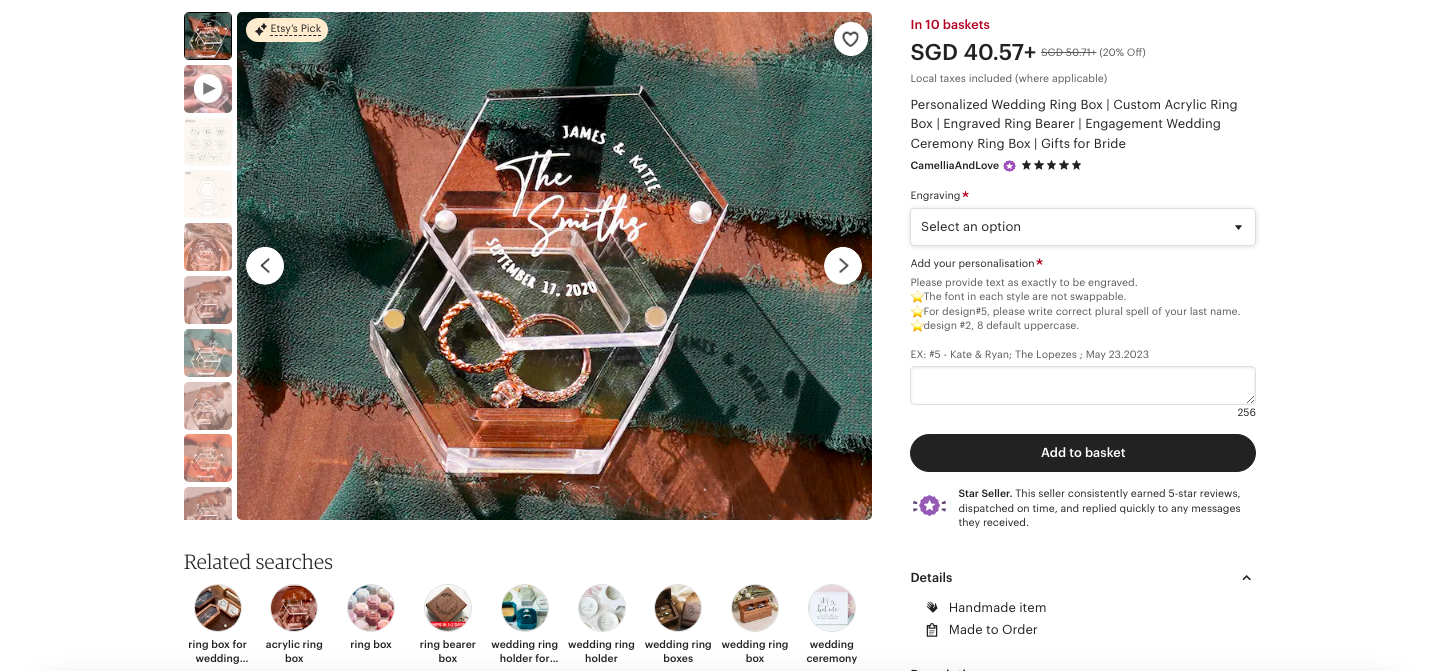 Price: $40.57+
This personalized wedding ring box is the perfect finishing touch for your special day. Featuring a sleek design, two powerful magnets let you open and close it with ease while keeping dust out so your rings stay pristine.
But the real magic happens when you add your custom engraving—whether be it names or your wedding date, the laser engraving transforms this ring box into a cherished keepsake. And for an extra romantic flourish, add rose petals to the bottom of the box, surrounding your rings in beauty until the moment you say "I do."
On your wedding day, the little details matter. With this engraved ring box, you will have a unique accessory as timeless as your love and as memorable as the day you pledge yourselves to one another.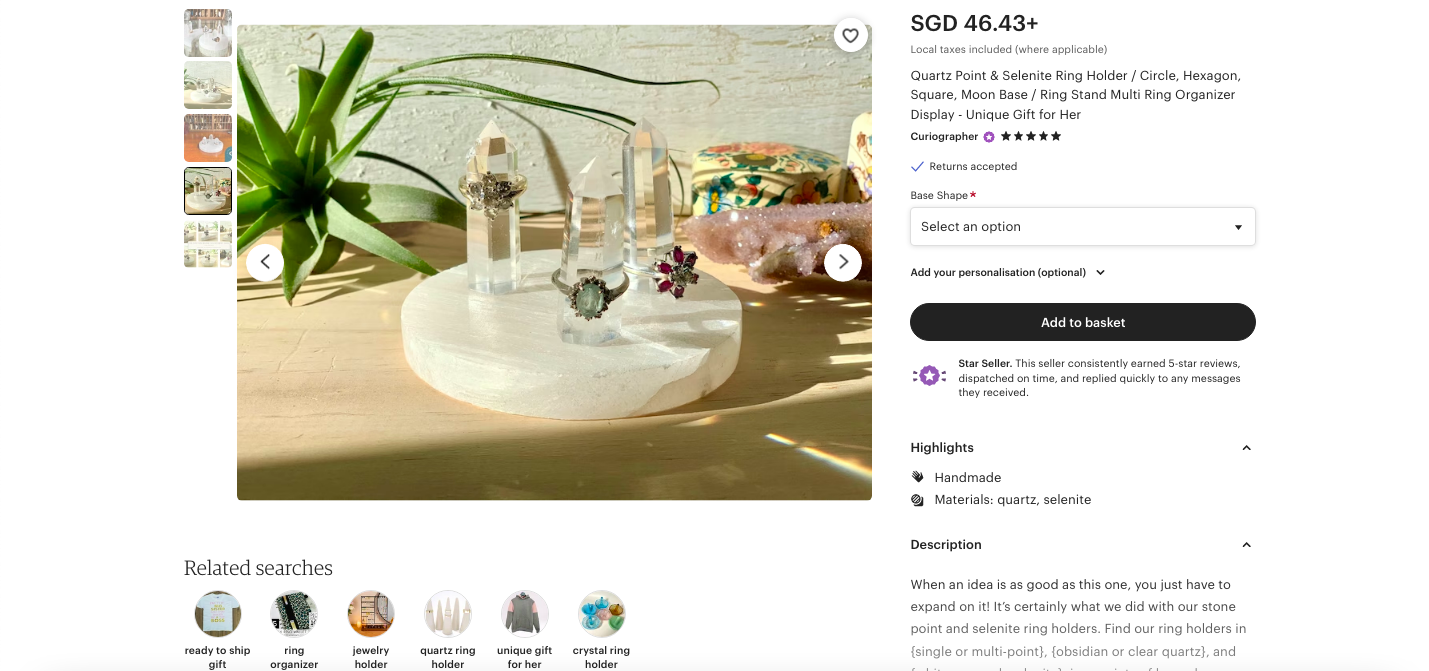 Price: $46.43+
Using raw quartz points and polished selenite slabs, it's a geological work of art that organically showcases your wedding bands and engagement ring. The quartz points can be customized to hold rings of any size, so your priceless pieces will get the showcase they deserve on your wedding day.
But don't relegate this beauty to a one-day use. Its minimalist yet dramatic design deserves a permanent spot on your vanity or nightstand. After the wedding, this holder will remain a cherished memento of your big day. One of a kind and endlessly reusable, it's the gift that keeps on giving. Your rings may be new, but this holder is built to last a lifetime (with proper care).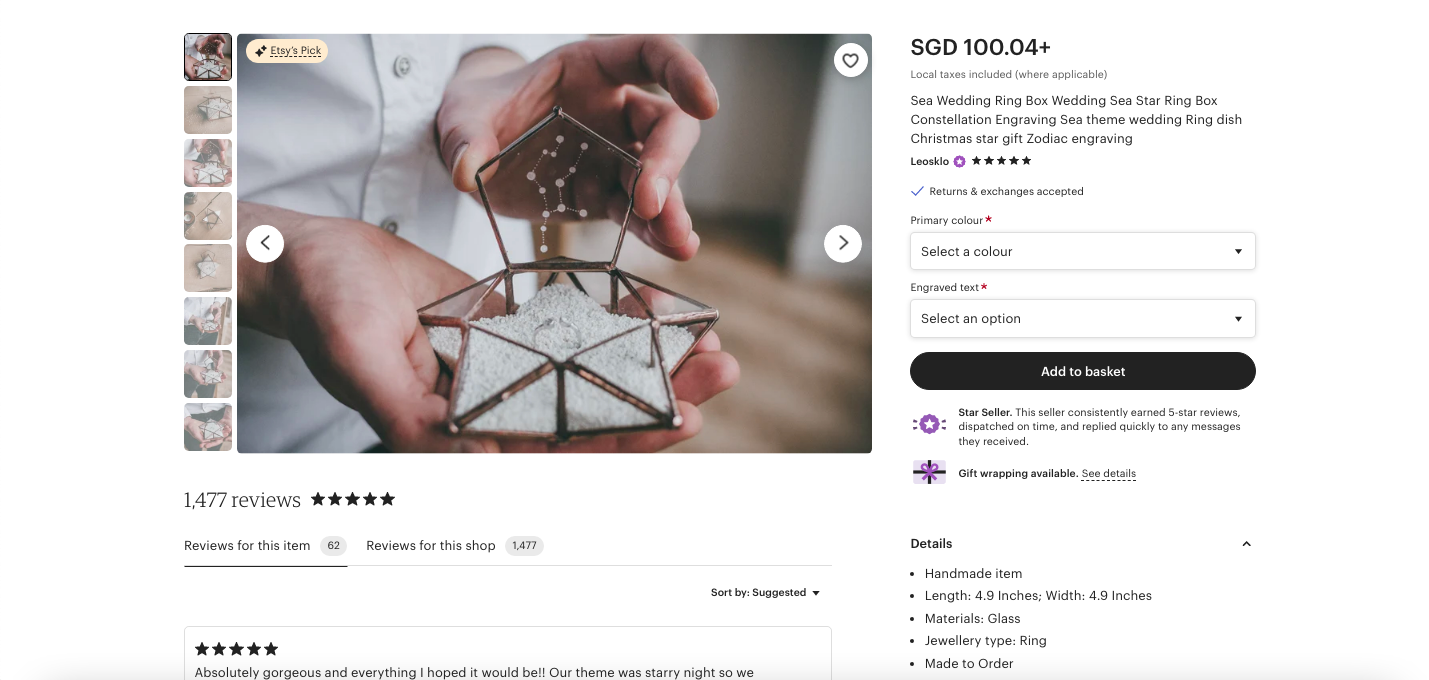 Price: $100.04+
Lovingly handcrafted to order, each box can be personalized with your choice of text or constellation to guide you to everlasting love. Available in black, silver, or copper, this elegant box is a perfect vessel for your wedding rings. Complete with a bed of soft white sand within, it brings a touch of the beach to your special day.
Whether nestled amidst a sea-inspired tablescape or handed to your beloved during your ceremony, this custom ring box is sure to make waves. A meaningful keepsake you will cherish for years to come, it's the ideal showcase for the symbols of your nautical-themed nuptials or any wedding celebrating sun, sand, and sea.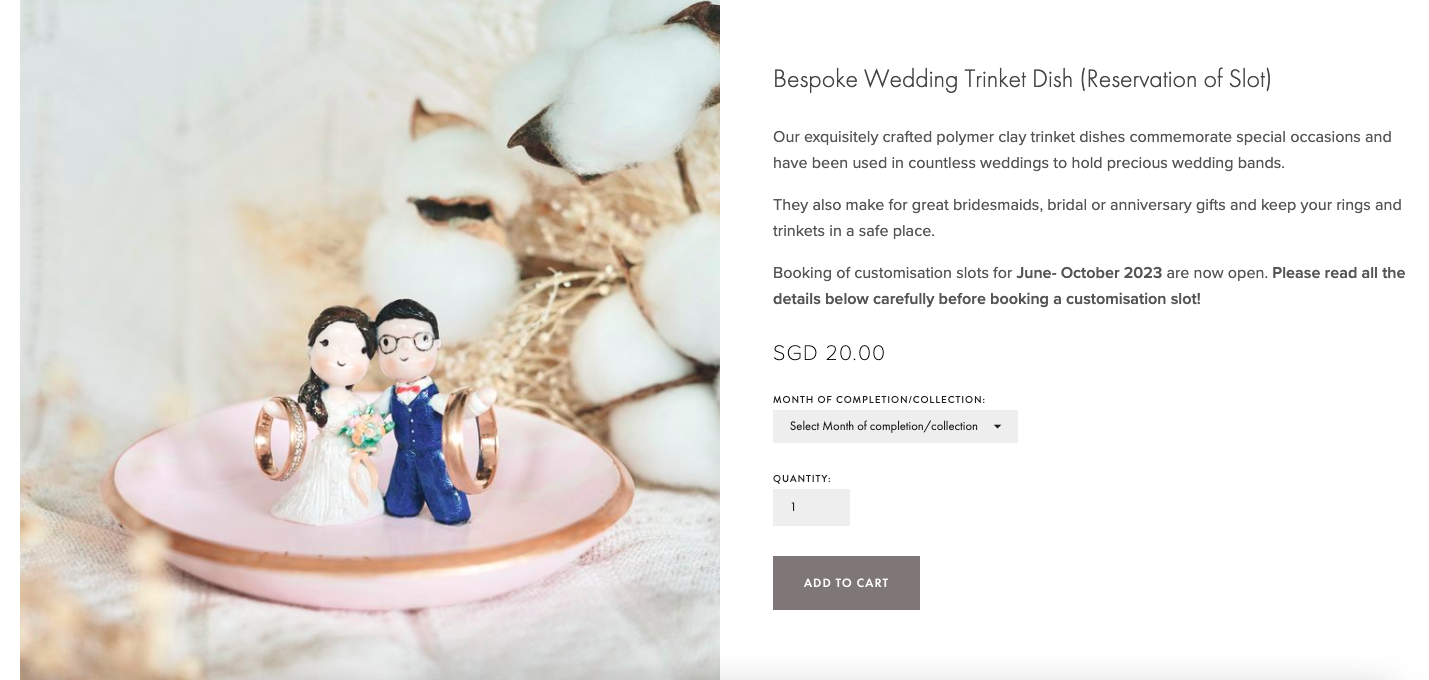 Price: from $280
This one-of-a-kind trinket dish is as unique as your love. Lovingly handcrafted from polymer clay and finished with a lustrous glaze, no two are exactly alike. You dream up the design, and their artisans will bring your vision to life, adding colors and details to create a whimsical work of art that's uniquely yours.
Want scattered rose petals or intertwining vines and leaves? A sprinkling of seashells or a sentimental short message? The possibilities are as endless as the memories you will make together. Use it to hold rings on your wedding day and as a precious memento for years to come. This bespoke trinket dish signals the start of your happily ever after.
Finding the perfect wedding ring holder that complements your big day doesn't have to be expensive (unless you want it super personalized). With our curated list of 6 lovely wedding ring holders starting at just $28+, you can add a touch of elegance and charm to your ceremony without stretching your budget. These enchanting options will not only safely cradle your precious rings but also serve as cherished keepsakes for years to come. Celebrate your love story with a ring holder that reflects the beauty and uniqueness of your bond, and treasure the memories of your special day forever.