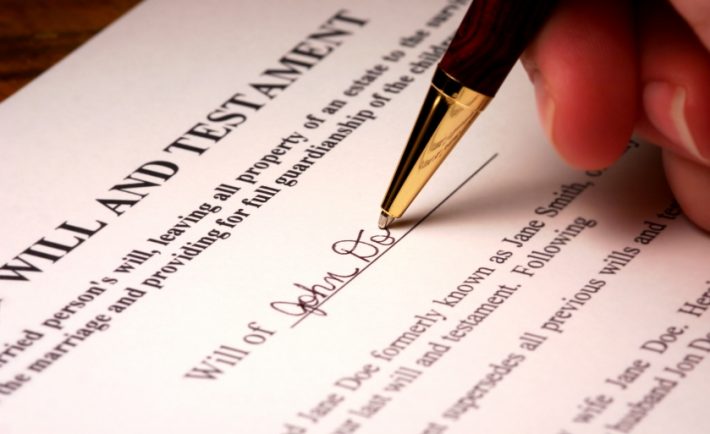 (Image credit: http://www.renton-tax-attorney.com)
While there has been an increase in the number of younger people making wills in Singapore [1], there still seems to be a lingering taboo over the creation of something Singaporeans perceive to be morbid.
Unfortunately, as the saying goes, nothing is sure in life except death and taxes, and we all need to realize this fact and plan ahead for the future.
Generally, it tends to be a good idea for anyone to create a will. However, it's even more important in certain situations, such as when you're married with children, a single parent or blessed with multiple valuable assets.
So without further ado, here are 5 reasons why you should create your Singapore will.
1) To determine who receives your assets.
Generally, if you're a Non-muslim in Singapore, and wish to distribute your estate in accordance with your wishes, you will have to create a will. If you don't do so, your estate will be distributed according to the Intestate Succession Act, and this may unfortunately go against your true wishes.
2) To make things easier for your family.
Creating a will helps establish who will take care of the relevant arrangements after you pass on and prevents unnecessary delay and grief during a painful period of time. When you create a will, a person you choose called the executor will apply for the grant of probate and handle the necessary arrangements, which helps minimize any confusion over which member of your family will have to settle your estate after you pass on.
3) To arrange for funeral arrangements and costs.
You may have preferences as to where you wish your funeral to be held, the type of casket and picture you wish to be used, whether you wish to be buried in Choa Chu Kang or cremated, and how you wish for these expenses to be covered. Providing for this in your will can help save your family additional stress from trying to figure out what your preferences would be.
4) Prices are not high.
Many Singaporeans put off having a will written because they're put off by high prices. However, prices for the drafting of wills in Singapore have fallen throughout the years. Competition between wills-drafting providers and lawyers have made it such that you can have a will drafted for a fraction of the price as you would have paid just a few short years ago.
5) To provide for charitable causes.
Altruism is another reason to draft a will in Singapore. You may be passionate about certain causes and wish to set aside a portion of your wealth for charitable organizations you wish to support. This is a fantastic way to give back to the community and to ensure a portion of your funds is used for a good cause.
Author Profile:
Shen is a writer for Singapore Probate, a website where Singaporeans can learn more about estate-planning matters in Singapore.
[1] http://www.channelnewsasia.com/news/singapore/increase-in-number-of/2184796.html