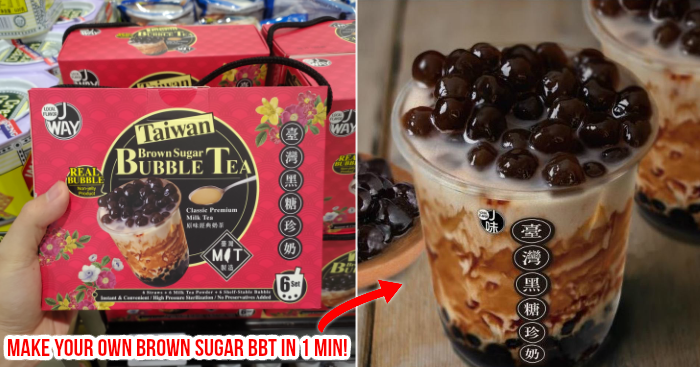 No Fuss Bubble Milk Tea
With most BBT stores in Singapore still closed during this period, fans are starting to miss their favourite drink. Well, it seems that you don't have to wait too long now.
The 1-min Instant Brown Sugar Bubble Tea from Taiwan is now available in Singapore.
You can purchase this instant bubble milk tea at FairPrice Finest and have it at the comfort of your home – any time, any day you wish.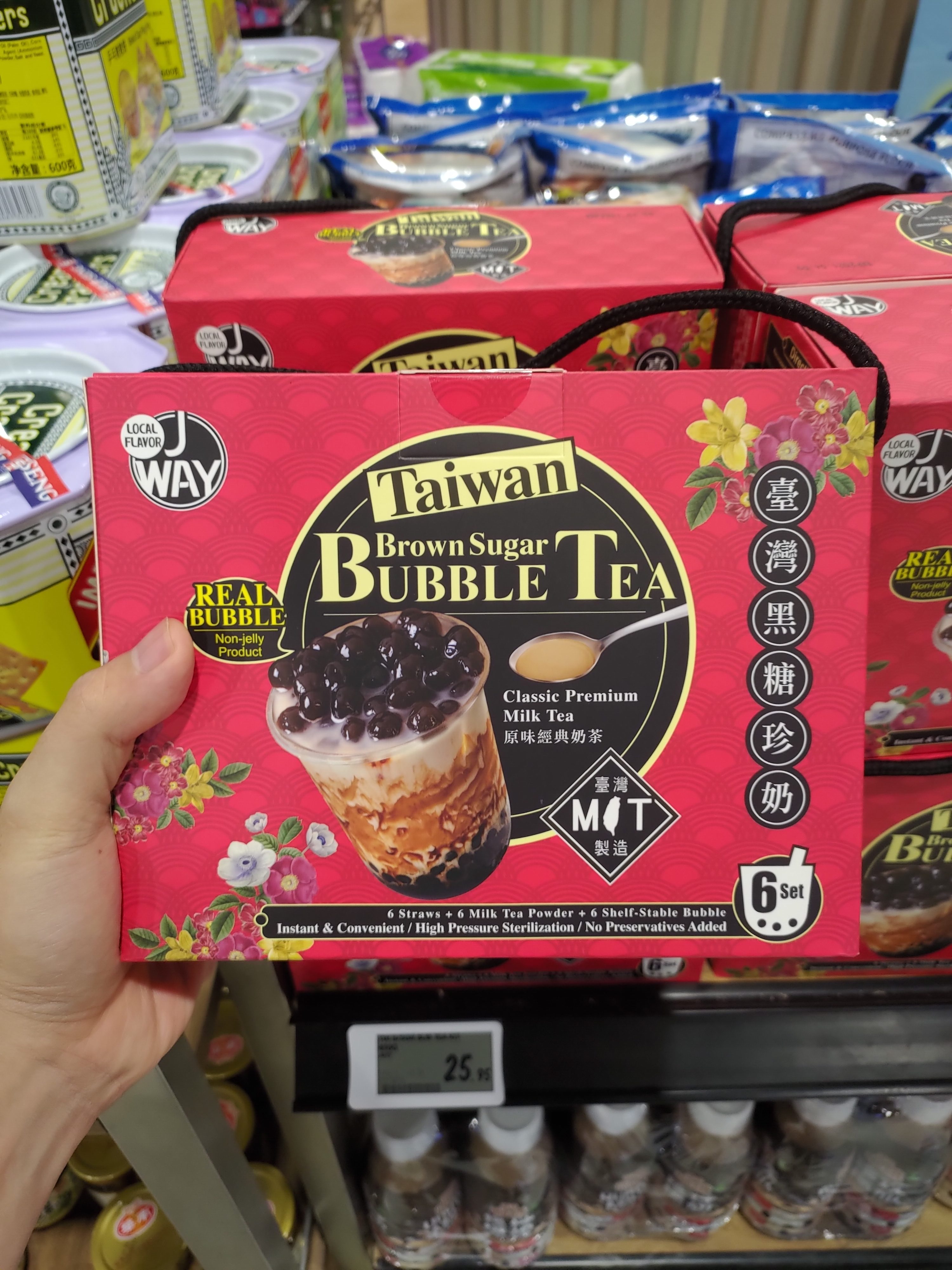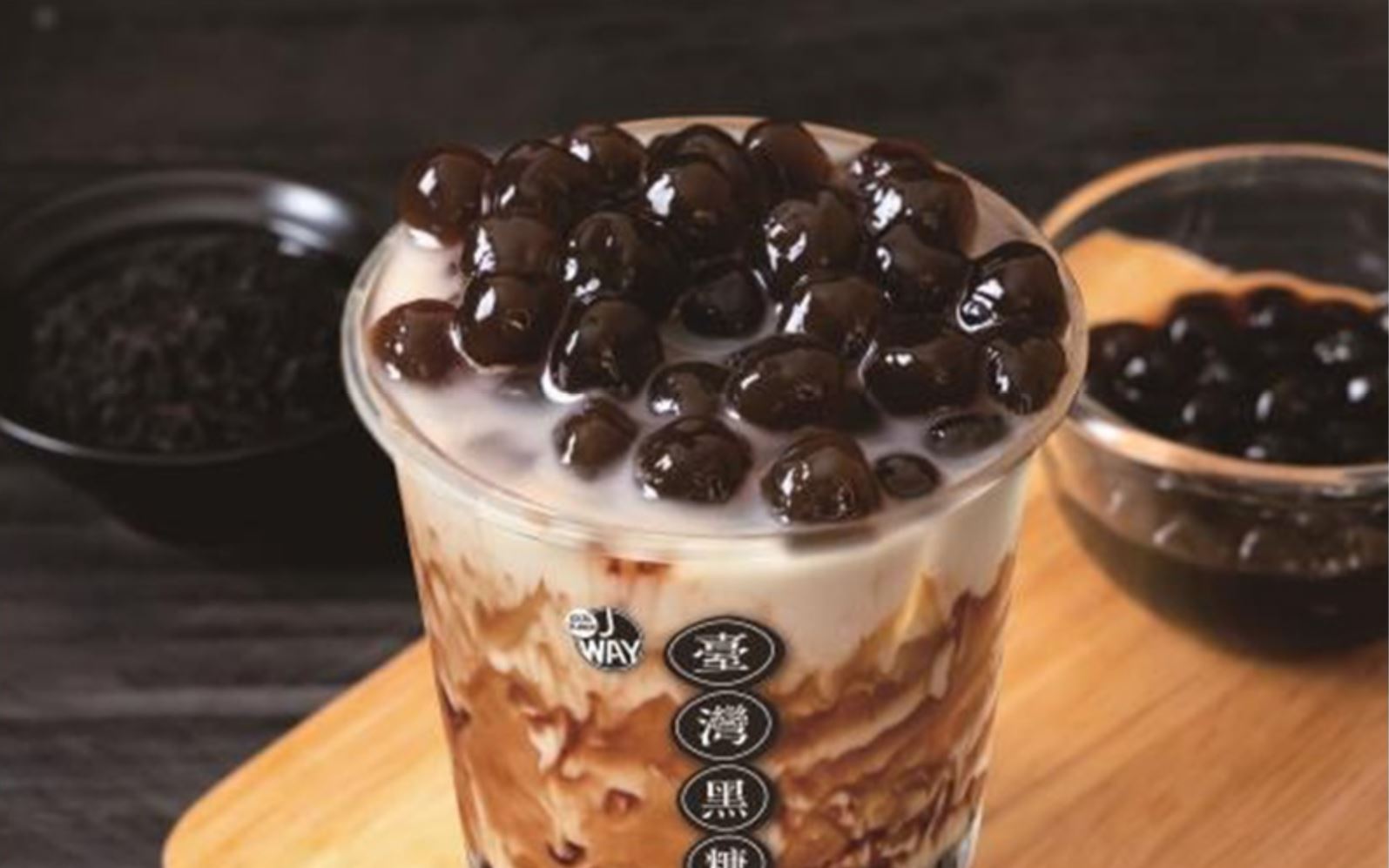 What makes this different from other DIY Bubble Tea Kit is that this is much more convenient and fuss free.
The brown sugar boba are already cooked and pre-packed individually. You just have to heat it up in a microwave for about 30 seconds or boiling water for 1 ½ minutes and they are good to serve.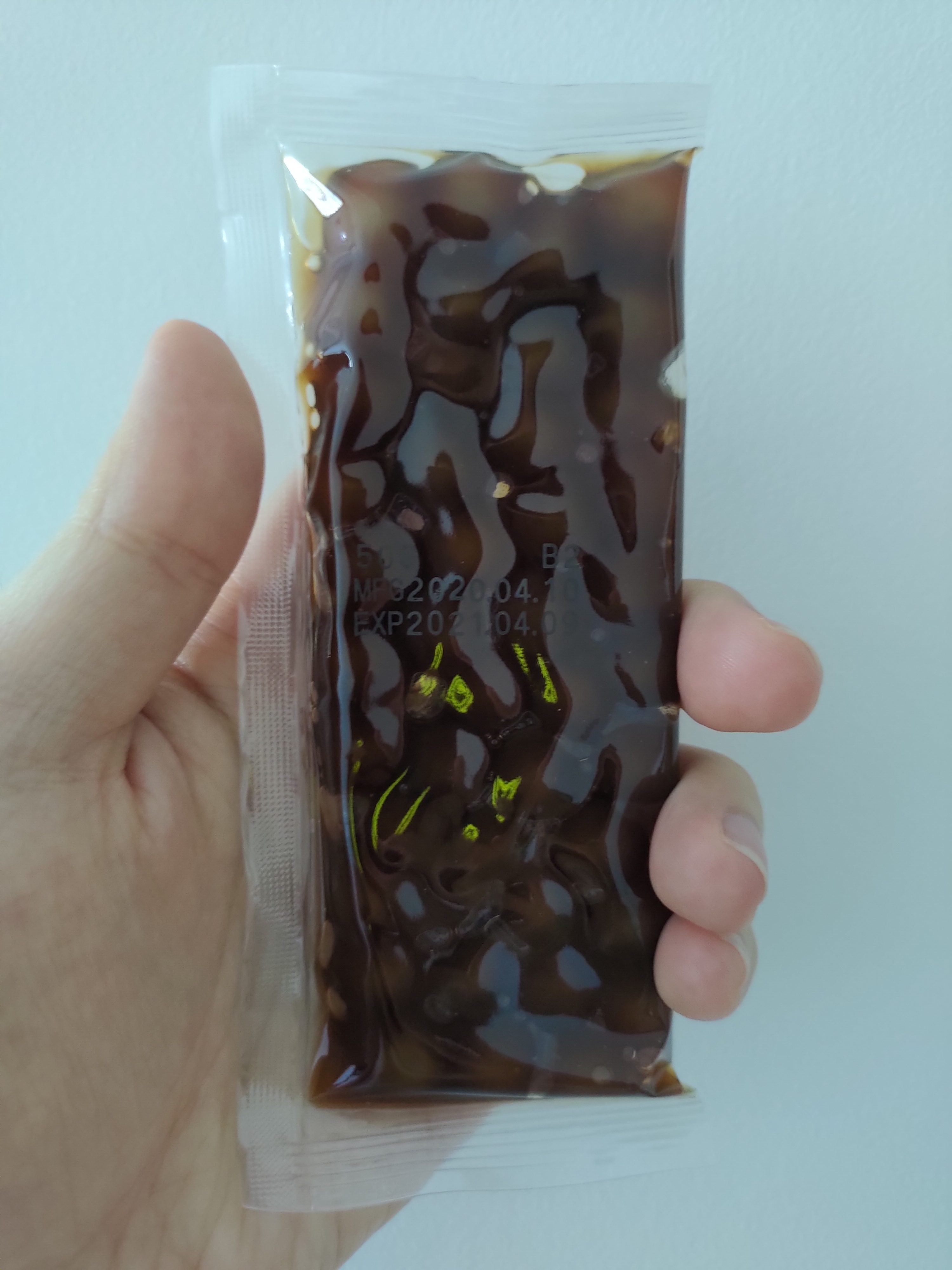 As for the brewing instruction for the milk tea, it is as easy as just dissolving the pre-mix milk tea powder into 100ml of hot water by stirring it.
This is much more convenient than brewing a packet of tea leaves and mixing it with milk powder.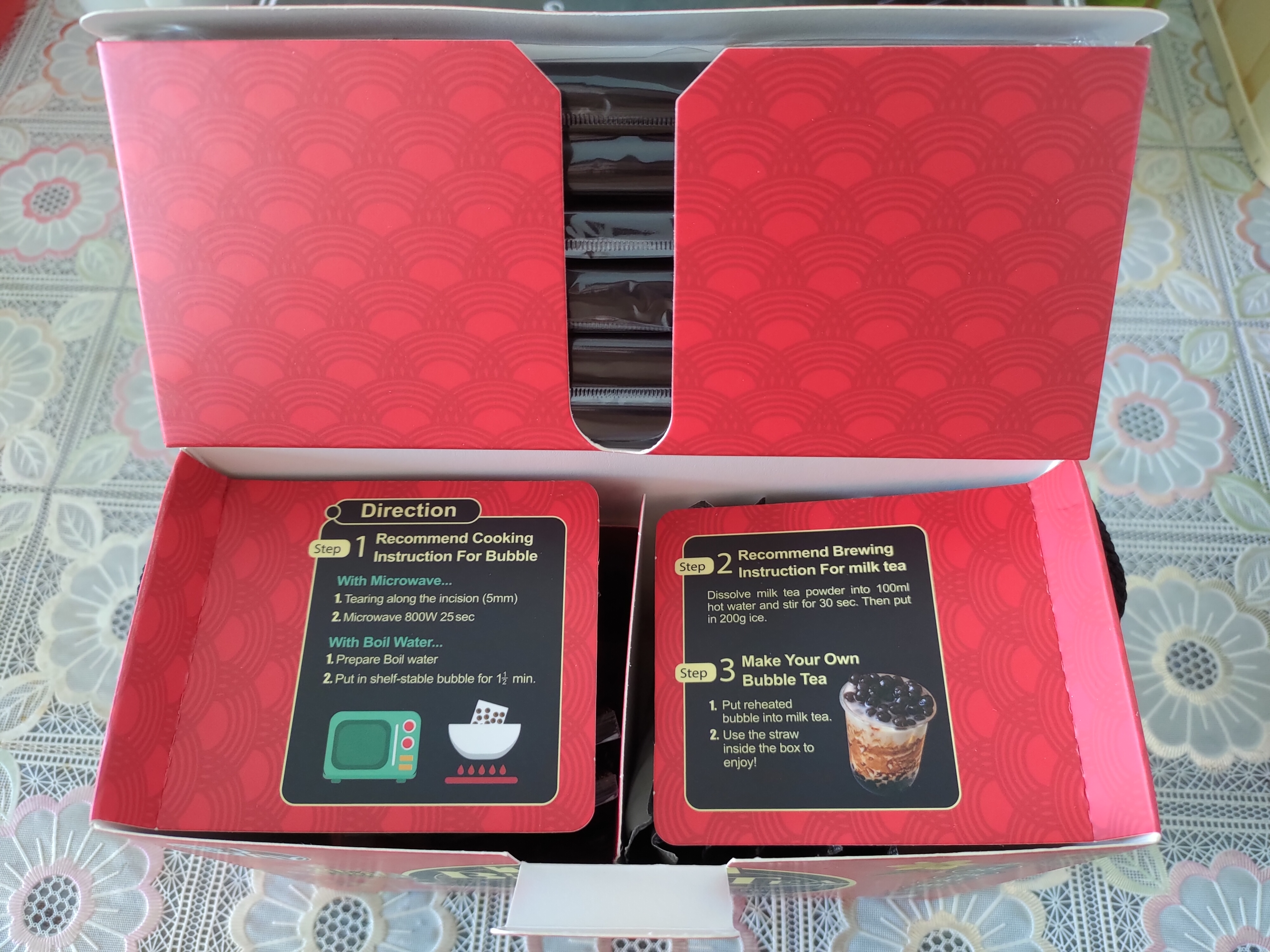 In each package, you will get the following nicely-packed into 3 different compartments:
6 x Boba Straws
6 x Packets of Cooked Boba Pearls
6 x Milk Tea Powder
It took us about a minute to make our own bubble tea. We were surprised that the bobas are really nice and chewy unlike those bottled bubble milk teas that substitute the pearls with konjac jelly.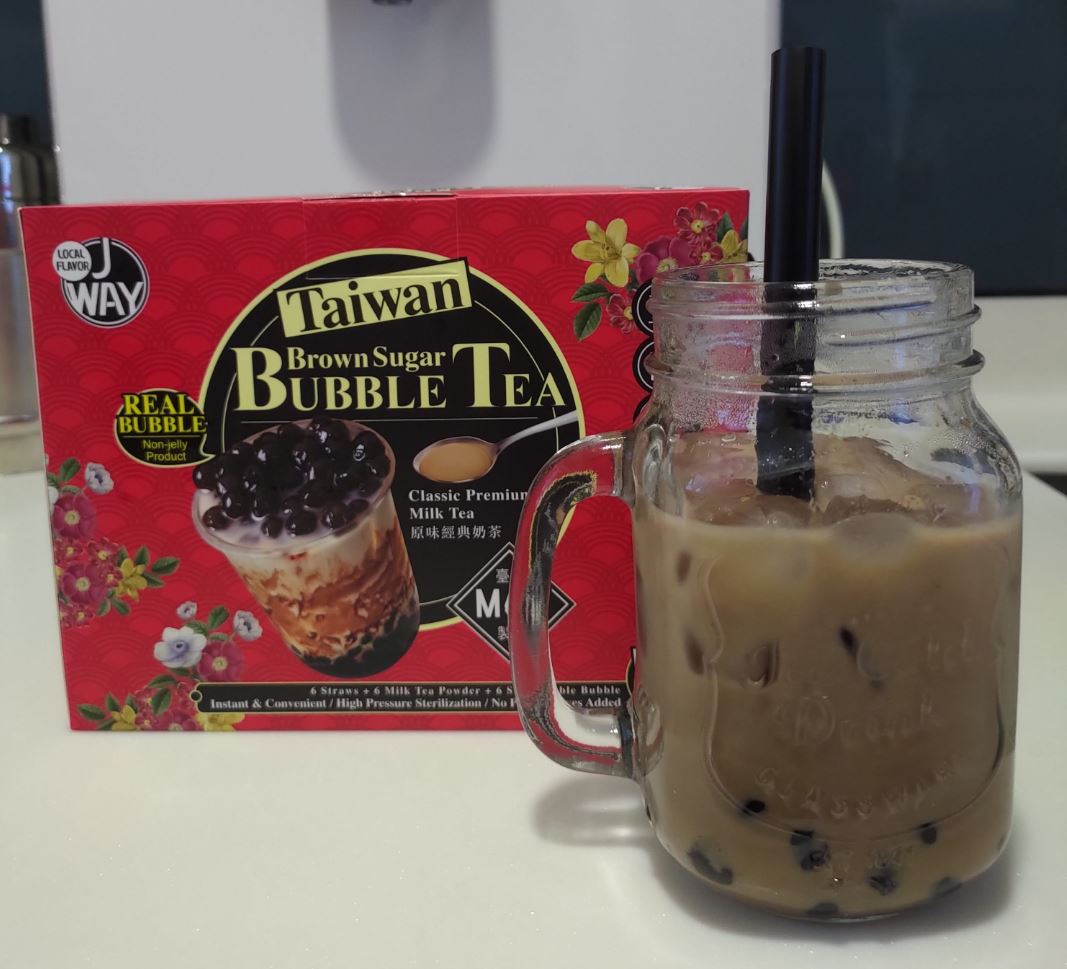 It is currently retailing at $25.95 per box at FairPrice Finest (we got ours from PLQ Mall) and each package allows you to make up to 6 servings.  It may be available at other FairPrice Finest's outlets as well so you can check it out when you are doing your grocery shopping.
Now we can have bubble teas any time, any day we want.
---
Get $200 cashback (no min. spend) when you apply for a DBS/POSB Credit Card from 5 – 19 Jun 20!