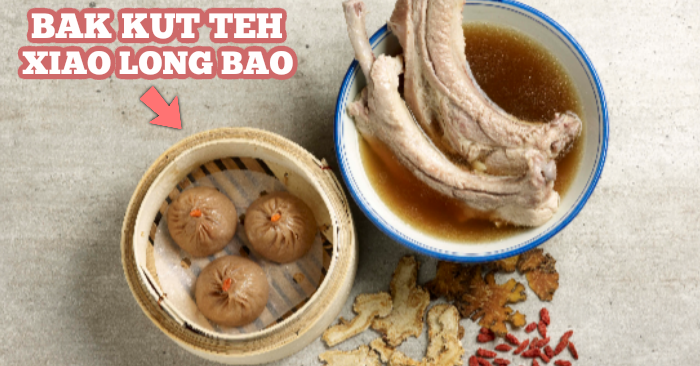 Yum Cha Restaurant is introducing a new creation for the nation's birthday celebration, the "Bak Kut Teh Xiao Long Bao ($5.20/3pcs)".
Marrying one of Singapore's most popular local soups with one of Yum Cha's hot favourites, the Bak Kut Teh Xiao Long Bao is prepared through many hours of simmering pork ribs with a mixture of fragrant herbs, pepper and garlic, amongst other herbal ingredients.
Every bite of the Xiao Long Bao releases the familiar herbal Bah Kut Teh flavour, along with the tenderness of mince pork.
Available at all Yum Cha Outlets from 29th July to 13th August, this dish is the newest addition to the wide variety of dim sum and Chinese dishes available at the restaurants. (Check out the full menu here.)

(Yum Cha Chinatown)
For table reservation with their Changi Business Park's outlet, call 6789 1717
About Yum Cha
Yum Cha Restaurants first opened its doors in the heart of Chinatown. Away from the hustle and bustle of city life, Yum Cha Restaurants offer a unique dim sum dining experience – be it for lunch or dinner. Since then, Yum Cha has expanded with another outlet, in Changi Business Park. Yum Cha Express was also established to serve the growing delivery and catering segment of customers. Well known for mouth-watering dim sum delicacies, Yum Cha Restaurants have also increased the repertoire of the menu from sumptuous spread to seafood dishes like the award-winning black pepper crabs. In the latest Changi Business Park outlet, customers can also enjoy traditional Hong Kong roast meats along with their dim sum. An embodiment of the very essence, taste and character, Yum Cha continues to be a popular icon in Singapore.