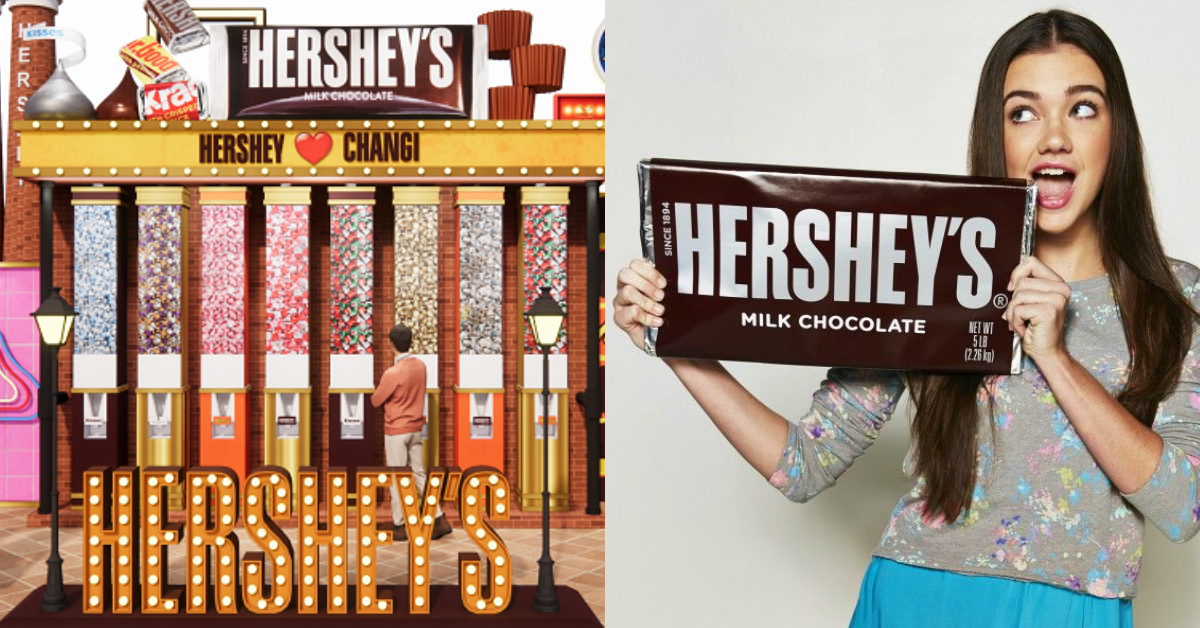 HERSHEY'S Amazing Chocolate Machine
You don't have to travel to New York's Times Square to visit the iconic Hershey's Chocolate World store. Changi Airport Group and The HERSHEY Company have come together to bring you the Amazing Chocolate Machine right here at Changi Airport! The 3-metre tall machine will feature 8 different HERSHEY'S chocolate flavours in each dispenser, with 3 new to Changi flavours.
Hershey's Amazing Candy Machine in NYC, Times Square
Grab limited-edition premiums when you spend S$60 (S$80 for supermarket) in a single same-day receipt, at participating outlets in the public areas of Terminal 1 and 3.
One HERSHEY'S Penny Press Souvenir;
One S$15 Changi Eats Coupon Code;
One HERSHEY'S Sweet Personalisation at S$6.90 each; and
One HERSHEY'S Bucket of Happiness at S$9.90 per bucket
Tip: Spend with Mastercard to redeem an additional set of HERSHEY premiums.
World's Largest HERSHEY'S Milk Chocolate Bar & HERSHEY'S KISSES Milk Chocolate candy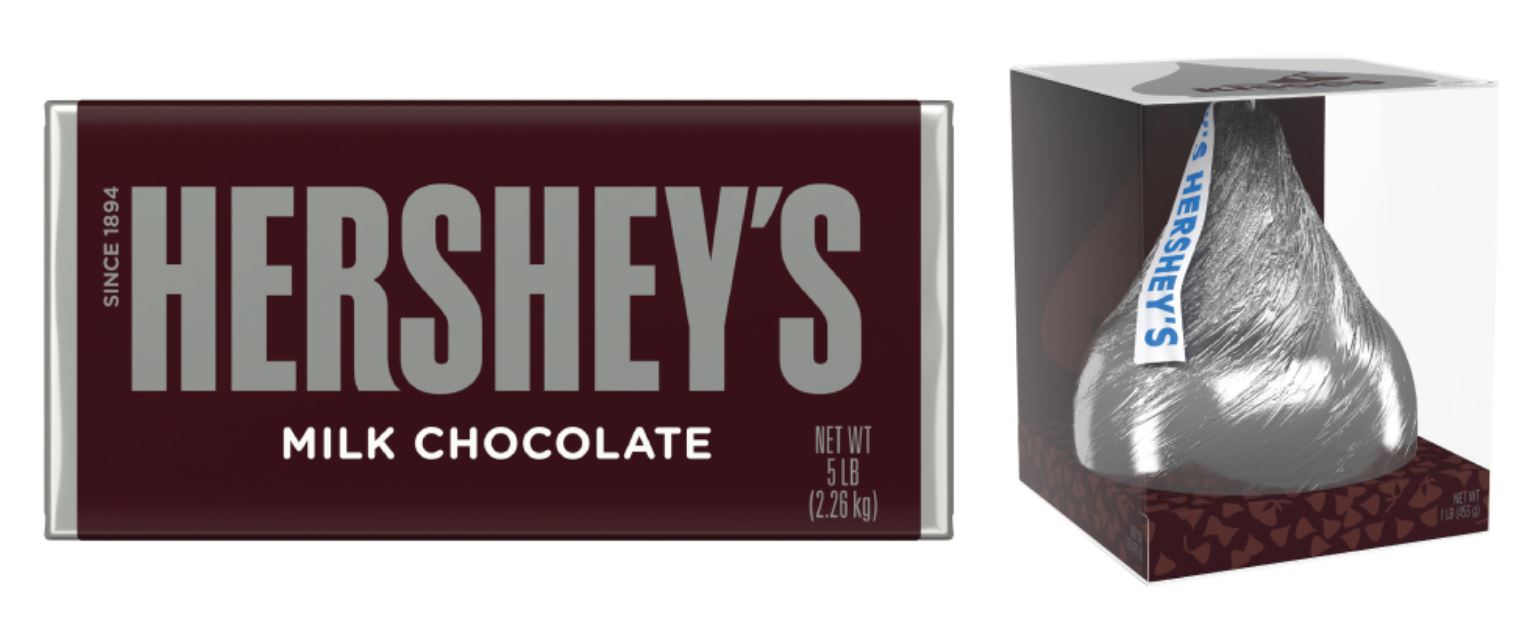 Head over to the Hershey's Pop-up Store at Basement 2 of Changi Airport, Terminal 3 (opposite Kopitiam) to purchase limited-edition HERSHEY'S chocolates including the World's largest HERSHEY'S Milk Chocolate Bar and HERSHEY'S KISSES Milk Chocolate candy that weighs a whopping 5lbs (2.26kg) and 1lb respectively!
Redeem a limited-edition HERSHEY'S Bear when you spend a minimum of $60 in a single receipt at the pop-up store. You can also use the same receipt to redeem other exclusive premiums from the HERSHEY'S Amazing Chocolate Machine.
The pop-up store operates from 11am to 10pm daily.
Take insta-worthy photos at the HERSHEY Chocolate Gallery
Shoppers will also be able to take photos with giant HERSHEY'S installations around Terminal 3 of Changi Airport. At T3 Departure Hall (next to the link bridge to Jewel), take picture of yourself posing in the HERSHEY'S Kitchen with a huge cup of hot chocolate serving as perfect backdrops for your photos and IG. Want more? Check out REESE'S SPOT at T3, ST3PS Basement 1 where you can witness a giant Reese Peanut Butter Cup.
Lastly, visit the HERSHEY'S KISSES Garden located at T3 Departure Hall, opposite Skytrain station, to check out giant HERSHEY'S KISSES installation featuring Easter bunny and colourful Easter eggs.
Locations
HERSHEY'S Kitchen
Terminal 3, Departure Hall, next to Dragon Brand Bird's Nest
HERSHEY'S KISSES Garden
Terminal 3, Departure Hall, opposite Skytrain station
REESE'S SPOT
Terminal 3, ST3PS Basement 1
For more information, visit www.changiairport.com/hershey.