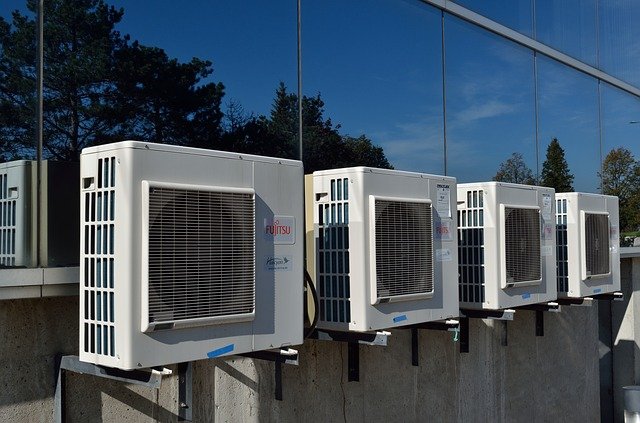 According to Ontario Green Savings, a leading Smart Home Rental Program provider that serves thousands of customers across Canada in Ontario, British Columbia, Manitoba, and Quebec, here are three compelling reasons why it makes sense to purchase an HVAC system protection plan right now vs. later on when it may be too late:
You can avoid massive and ongoing HVAC repair costs.
HVAC systems are highly complex and have a multitude of integrated mechanical components. A failure in any of these elements can trigger a thermostat malfunction, blown fuses, water leaks, excessive energy consumption, and the list goes on. Merely having a qualified technician visit your home to assess the problem will typically cost anywhere from $150 to $250 dollars (and may be even higher in some areas). Additional costs for parts and labor can, and usually do, rapidly climb into the thousands of dollars before everything is taken care of. For example, according to CostEstimates.com, the average price for replacing a high-end blower motor (parts and labor) is a whopping $1250. An HVAC system protection plan avoids this financial nightmare.
"Homeowners without a protection plan also have to keep in mind that even after they pay hundreds or thousands of dollars to repair their HVAC system, the entire system won't be covered by the parts and labor warranty," commented a spokesperson from Ontario Green Savings. "Only the components that were part of the repair will be covered. For example, if a homeowner without a protection plan pays $1250 to fix a broken blower motor, but then a month later the thermostat fails, it will be an entirely new service call with an additional fee. For some homeowners with older HVAC systems, or who unfortunately are saddled with a relatively newer but poorly-made HVAC system, this can — and often does — mean an ongoing slew of repair calls to solve one costly problem after another."
You do not have to worry about preventative maintenance.
Even if you have a functional HVAC system, it is only a matter of time before something goes wrong. This is not pessimism, but realism. Remember that HVAC systems are subject to ongoing wear and tear — especially for homeowners in Canada. An HVAC system protection plan includes annual maintenance, which helps prevent problems from occurring in the first place.
According to the professionals at Ontario Green Savings, there are various checks that all homeowners should be doing to maintain their HVAC system, some of which include: testing and calibrating the thermostat, examining all safety devices and electrical connections, inspecting the blower motor, cleaning indoor and outdoor coils, examining the heat exchanger chamber, and checking the refrigerant and filter.
"For the majority of these important items — basically, everything except inspecting and changing the filter — homeowners need to call a qualified service technician, which of course is going to cost them. They may also get busy and forget to have annual maintenance done, which is a major mistake. But with an HVAC system protection plan, they don't have to worry. Once a year, a trained service technician will come to their home on a day and time that's convenient for them and perform a comprehensive inspection and examination. This can add years of reliable, safe, energy-efficient and eco-friendly HVAC usage."
There are a variety of plan types to suit various needs and budgets.
If you think that an HVAC system protection plan means that you will be forced to purchase an enhanced level of coverage that you do not need or want, then think again. There are a variety of plan types available at various price positions.
"The thing that homeowners should remember about an HVAC system protection plan is that they have plenty of options," commented a spokesperson from Ontario Green Savings, which enables customers to choose from an array of plans to suit their lifestyle and budget. "For example, a plan can be limited to annual maintenance only, or homeowners can get comprehensive coverage for their HVAC system, including surge protection for all of the electronics and appliances in their home — which can be a very smart investment, considering that a matter of seconds a thunderstorm or power outage can essentially destroy a $750 TV or $1,500 fridge."
The Bottom Line
If you have been thinking of purchasing an HVAC system protection plan, then do your budget and the environment a favor and sign-up now. According to EnergyStar.gov, replacing an old HVAC unit with one that has earned the Energy Star label may reduce your heating and cooling costs by 20 percent, and it will also be much more environmentally-friendly. The longer you wait, the greater the chance that you will be faced with a massive repair bill — and one more item to add to your "if I only knew then what I know now" list!